Snapchat Live Shopping features for brands and influencers
Since its creation, Snapchat has positioned itself on virtual reality to become the undisputed leader. The social network is ever more innovative in the features it offers to Snapchatters (stories, filters and lenses, AR, "spectacles" glasses, geofilters…). More recently, Snapchat is increasingly turning toward social commerce including the ability to see virtual objects in your home, or even wear virtual clothes for example.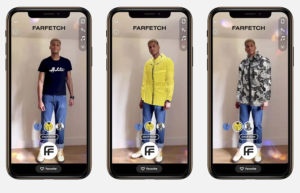 However, despite a live feature still being absent, Snapchat is now tackling Live Shopping by offering a new augmented reality shopping experience and presents itself as a serious player alongside its main competitors Instagram and TikTok.
Catalog-powered Shopping Lenses
Snapchat Live Shopping takes the shape of a Shopping Lens with the rollout of the Catalog-powered Shopping Lenses feature.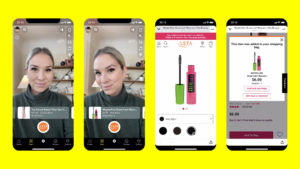 New live shopping features for Snapchatters
For Snapchatters, this means they have access to a streamlined interface for their social shopping experience. This way, the user has direct access to:
product information such as prices, descriptions
unique URLs to purchase products via Snapchat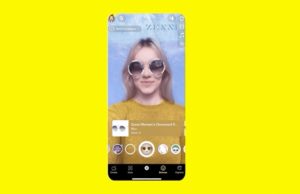 Important:
At the moment, it seems that users cannot buy products without leaving the application but are redirected to the corresponding product page. This is the case on all Western social networks, but many tests are underway in the United States to complete the purchasing experience with integrated payments that prevent you from having to leave the application.
New Live Shopping features for brands
Brands also have easy access to create and manage shopping lenses:
these new virtual reality shopping lenses are directly linked to the brand's product catalog
the creation of shopping lenses is done via the Lens Web Builder and has been simplified
beauty brands have an advantage as they can create shopping lenses in just two minutes thanks to the Beauty Template specifically designed for the beauty sector
results are displayed in real time for brands to better manage their sales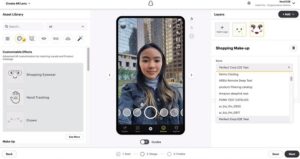 Influencers will greatly increase the impact of Shopping Lenses
This feature is a technological innovation that will undoubtedly explode and get people talking! But, as with live shopping in general, the tool itself will not be enough to boost sales. This is where influencers can help brands perform.
Influencers bring their visibility, community, style and expertise to get brands messages across in the best possible way. Coupled with shopping lenses, the overall shopping experience for the audience will be magnified and so will sales.
So if you're a brand and you're interested in this new feature, don't hesitate to use it as part of an influencer campaign!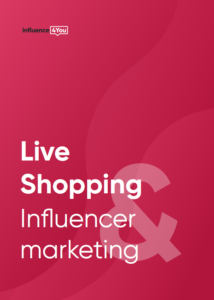 To find out more about live shopping, you can download our free 40-page Guide to Live Shopping and Influence Marketing!
Are you an influencer? A Snapchatter? Sign up to our platform for free to find your next collaboration!
Are you a brand or an agency? Get in touch to launch your influencer campaign on Snapchat!
Our articles dedicated to Snapchat and Live Shopping:
Live Shopping in France: Key figures
Instagram Live Shopping Features for brands and influencers
TikTok Live Shopping Features for brands and influencers
YouTube Live Shopping Features for brands and influencers
Facebook Live Shopping Features for brands and influencers
Twitch Live Shopping Features for brands and influencers
Linkedin Live Shopping Features for brands and influencers
The Best Live Shopping Campaigns from Online Retailers (Carrefour, Fnac-Darty, Boulanger, Cdiscount, Leroy Merlin…)
7 Examples of Influencer Live Shopping Replays to Inspire You
Source: