Facebook Live Shopping Features for Brands and Influencers
Find out what Facebook live shopping features are available now and what's in store for tomorrow as well as our tips for running a successful influencer campaign.
Live features now on Facebook:
View and reply to live comments
Let the community know about your next live and ask them to sign up to the event
Publish the live stream to business pages, groups or event pages
Broadcast live video replays
Live features on Facebook: what's next?
Facebook has announced the launch of Live Shopping Fridays in the US. During this event series, several major brands will make live videos via Facebook Shop.
Viewers will be able to purchase items presented during the live. Brown, Clinique, Sephora, Alleyoop, Zox and many other brands will be featured.
In addition, Facebook is expected to follow the same development path as Instagram (Facebook Pay, shop, catalog …) to harmonize its social networks.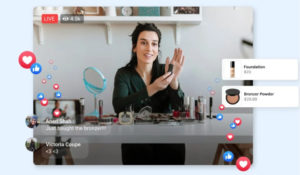 Modern influence campaign solutions:
Insert a link to one or more products in the post
Add a promotional code as a comment in the chat
Embed the live stream on a website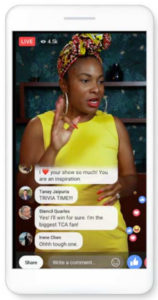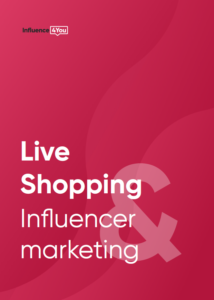 Do you want to do a live video with an influencer? Don't hesitate to contact us on Influence4You and we'll assist you!
To learn more about Live Shopping, check out our dedicated articles:
Live-stream shopping in France: Key Figures
Instagram Live Shopping Features for Brands and Influencers
YouTube Live Shopping Features for Brands and Influencers
TikTok Live Shopping Features for Brands and Influencers
Twitch Live Shopping Features for Brands and Influencers