Twitch Live Shopping Features for Brands and Influencers
Find out what Twitch live shopping features are available now and what's in store for tomorrow as well as our tips for running a successful influencer campaign.
Live features now on Twitch:
Almost everything is possible on Twitch as a lot of video editing software can be integrated for special effects, sounds and transitions.
In addition, you can respond to viewers and even insert URL links in the chat.
Streamers can add clickable links in their bio/description.
You can create a chatbot that will perform actions for you including providing information, adding links and much more. Streamers can create customized commands to trigger the bot and share them with the community.
For example, as soon as a person types <!promo > the bot will send a specific link.
No store or catalog in Twitch (except for Twitch merchandising products).
Live features on Twitch: what's next?
No information about live shopping features has been published.
Note that Amazon has launched Amazon Live for shopping (similar to Ali Express) and since it is the parent company of Twitch, the adoption of this feature seems inevitable.
Modern influence campaign solutions:
Practical ideas to maximize the return on a live with an influencer:
Insert a link to a product in the bio
Insert a link to a product and/or a promotional code as a comment in the chat
Make a montage of images to give a promotional code, show images of the product or even the brand logo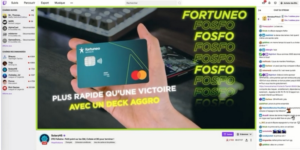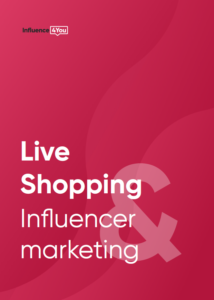 Do you want to do a live video with an influencer? Do not hesitate to contact us on Influence4You and we'll assist you!
To learn more about Live Shopping, check out our dedicated articles:
Live-stream shopping in France: Key figures
Instagram Live Shopping Features for Brands and Influencers
YouTube Live Shopping Features for Brands and Influencers
TikTok Live Shopping Features for Brands and Influencers
Facebook Live Shopping Features for Brands and Influencers