You see the swimsuit of your dreams, order it in a few clicks and receive it a few days later, all without ever needing to leave Instagram. Today, consumers are forming a new habit of buying products via social media. In 2021, 64% of consumers worldwide have done so according to Accenture. By 2025, global social commerce is expected to be worth $1.2 billion.
Social commerce in figures
Social commerce grew rapidly throughout 2020's successive lockdowns. The majority of web users already consumed content on social networks for entertainment or information. Some of them were not against clicking on a product to buy it in a matter of seconds. Gradually, this habit was adopted by many. As a result, the value of transactions related to social commerce is now $492 billion worldwide, according to Accenture. A total of 2 billion buyers placed orders in the last year. Another interesting insight is that generations Y and Z alone account for 62% of global spending on social commerce.
While the beauty and fashion sectors are the most successful, other areas are just as appealing to users according to a study conducted by Capterra. After fashion and apparel (37%), home and interior decorating (30%), well-being and cosmetics (24%) and travel and leisure (24%) emerge as the main areas of spending on social media.
Every week, half of the people using the internet buy a product or service online. 22% of web users do their shopping online. 16% are tempted by second-hand products via sites such as eBay and Vinted.
The role of influencer marketing in social commerce
In order to sell more products, some companies have found an effective strategy: working with content creators. These creators have communities that include many of the target consumers that companies wish to reach. Through partnerships, the influencer can showcase the product or service. The primary purpose of their posts is to encourage their followers to shop.
Indeed, today influencers play an important role in encouraging purchases. According to research from Statista, 43 percent of web users say they follow at least one social media influencer. In addition, 45% of users aged between 35 and 44 have bought a product thanks to an influencer's recommendation. Even if they don't go through with the purchase, these consumers often enquire about the brand being promoted. According to another study conducted by Capterra, 27% of web users surveyed make at least one search per day on a new company they've seen on social networks.
Instagram, Facebook or TikTok?
To help you promote your content with influencers, social networks have begun to develop many valuable tools for brands. The first is Instagram stories. According to Techjury, 70% of users on Meta's application watch them daily. Since summer 2021, all users, regardless of their number of followers, can add a link to an external or internal sales page. Redirection to a sales page with a link is preferred by 47% of consumers on social networks. 21% prefer to be directed to a sales catalogue like those that can be found on Instagram or Facebook.
To learn more, check out our article on how to create an Instagram Shop.
You'd be forgiven for thinking Instagram is the main social commerce platform. In fact, it actually seems that users are more likely to buy on Facebook. 72% of consumers who bought one of the products did so on the app. 36% used Instagram.
'Facebook is the most used social platform for shopping across all generations. However, Instagram is particularly popular with Generation Z, who are the most likely to shop online', the Capterra team said in their recent study.
TikTok comes in third place. 15% of consumers surveyed have made a purchase on the platform. Last but not least, we have Snapchat at 14%.
Overview of social commerce tools on social networks
To allow companies to go further in their social commerce strategy, here are the latest advances on social networks. Keep in mind that things can move very quickly.
Facebook:
Launch of Facebook Shops to allow brands to create their own custom storefront. Users can discover products individually and buy them by leaving the social network (the payment feature is only available in the US for now).
ability to sort products by category.
the Facebook shop is accessible on the company page, but also from Instagram if preferred.
a sales monitoring tool was introduced.
Instagram:
via Instagram Shopping, creation of a custom storefront directly available from the brand's profile.
creation of a product page to provide more detail.
ability to tag products in posts.
Snapchat:
the most followed profiles can allow brands to showcase their product through creative content.
using the camera, consumers can try out products with the Lens tool.
Via AR Lenses, consumers can see the products as well as the details and prices.
TikTok:
launch of TikTok Shopping, allowing companies to create storefronts with their products thanks to their partnership with Shopify.
the hashtag #TikTokMadeMeBuyIt continues to provide the community with ideas for products to buy.
Pinterest:
create your own shop with Pinterest Shopping
launch of Product Pins for companies. Ability to create slide shows to showcase them.
badges were introduced to reassure consumers that they are on an official brand page.
products can be tagged on other content produced by the brand.
Going forward, content creators will be able to tag products directly in their content on platforms like Instagram. Their community will just need to click on the post to access the page and make a purchase.
Live Shopping, the future of e-commerce.
To wrap up this article, it's hard not to mention Live Shopping, the latest trend from Asia. This feature, which is particularly popular in China, is currently being tested by all social networks and should soon be available on Instagram, Facebook, YouTube, etc. However, TikTok recently announced that it was discontinuing the development of Live Shopping in the US and Europe.
To learn more about Live Shopping and get ideas for influencer campaigns, download our free Live Shopping Influencer Marketing guide!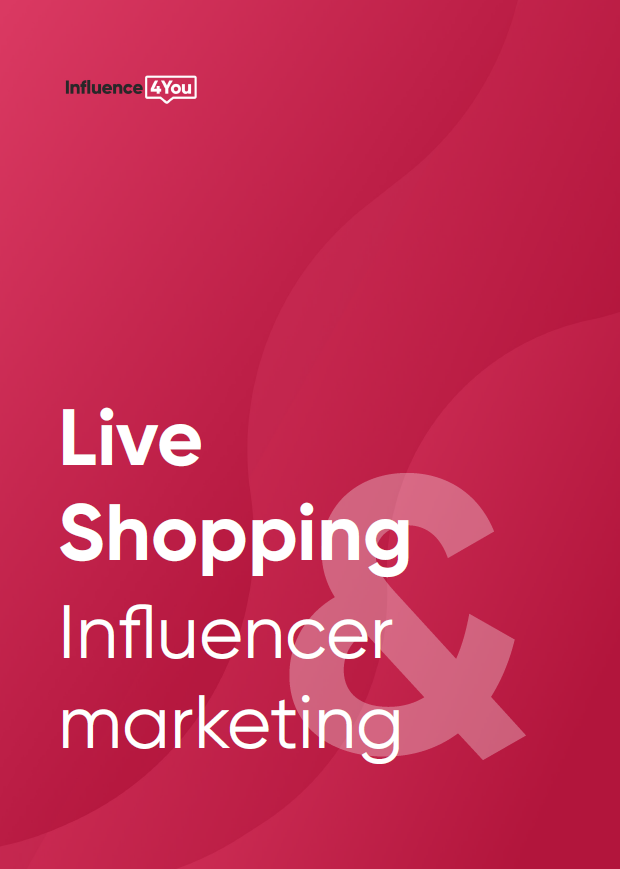 If you'd like to learn more about E-commerce, feel free to download our E-Commerce Influencer Marketing guide!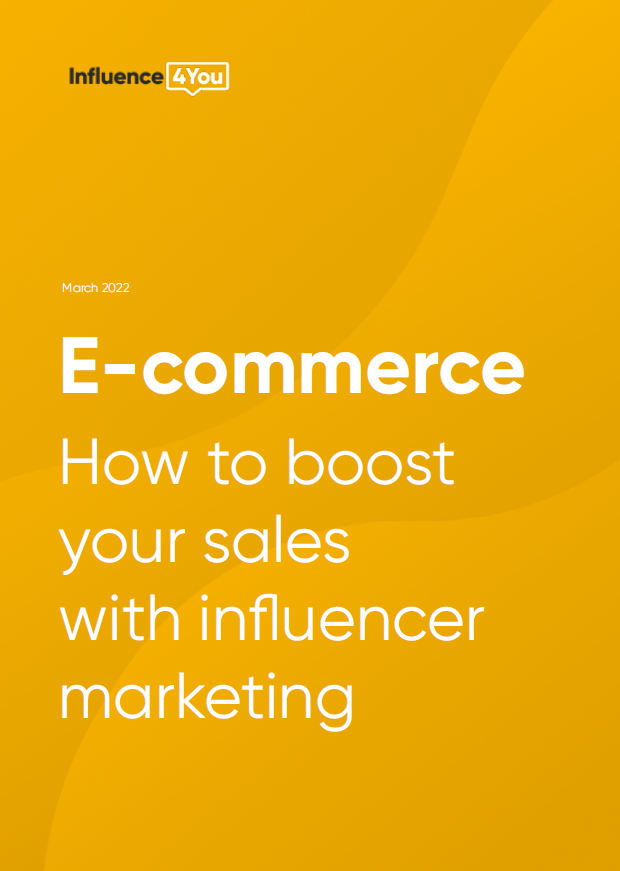 Leveraging influencer marketing is a highly effective way to boost the visibility of your products.
So, have we sold you on social commerce?
If you'd like to create amazing campaigns with influencers, don't hesitate to get in touch with us
Sources: