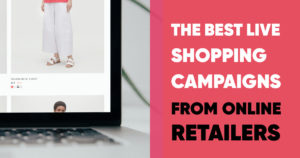 The best live shopping campaigns from online retailers
(Carrefour, Fnac-Darty, Boulanger, Cdiscount, Leroy Merlin…)
Online retailers and manufacturers launch Live Shopping campaigns
Many brands have become involved in this trend, including Carrefour, Fnac-Darty, Boulanger, Cdiscount, Leroy Merlin, Clarins, Sephora, Samsung, Adidas, Krups, Lancôme, Amazon, AliExpress and many others.
These brands cross all economic sectors. They all understood the potential of live shopping tools and are positioning themselves to take advantage of it by offering a new experience to their customers and prospects.
Let's discover the best Live Shopping campaigns launched in France.
Carrefour 
Carrefour uploaded live videos to showcase Christmas toys and, more recently, livestreams during the wine fair including its first oenology course, and finally to promote products related to the Euro Cup 2021.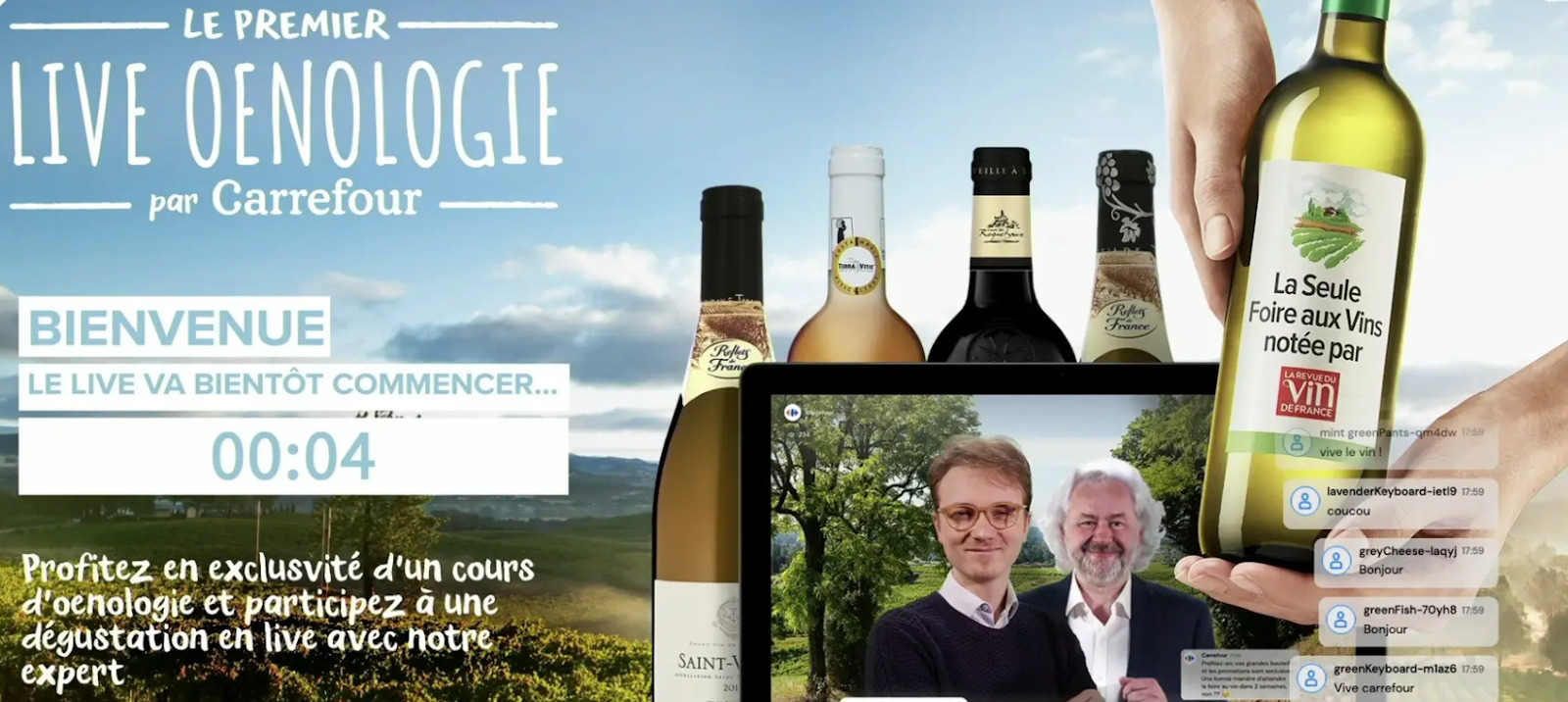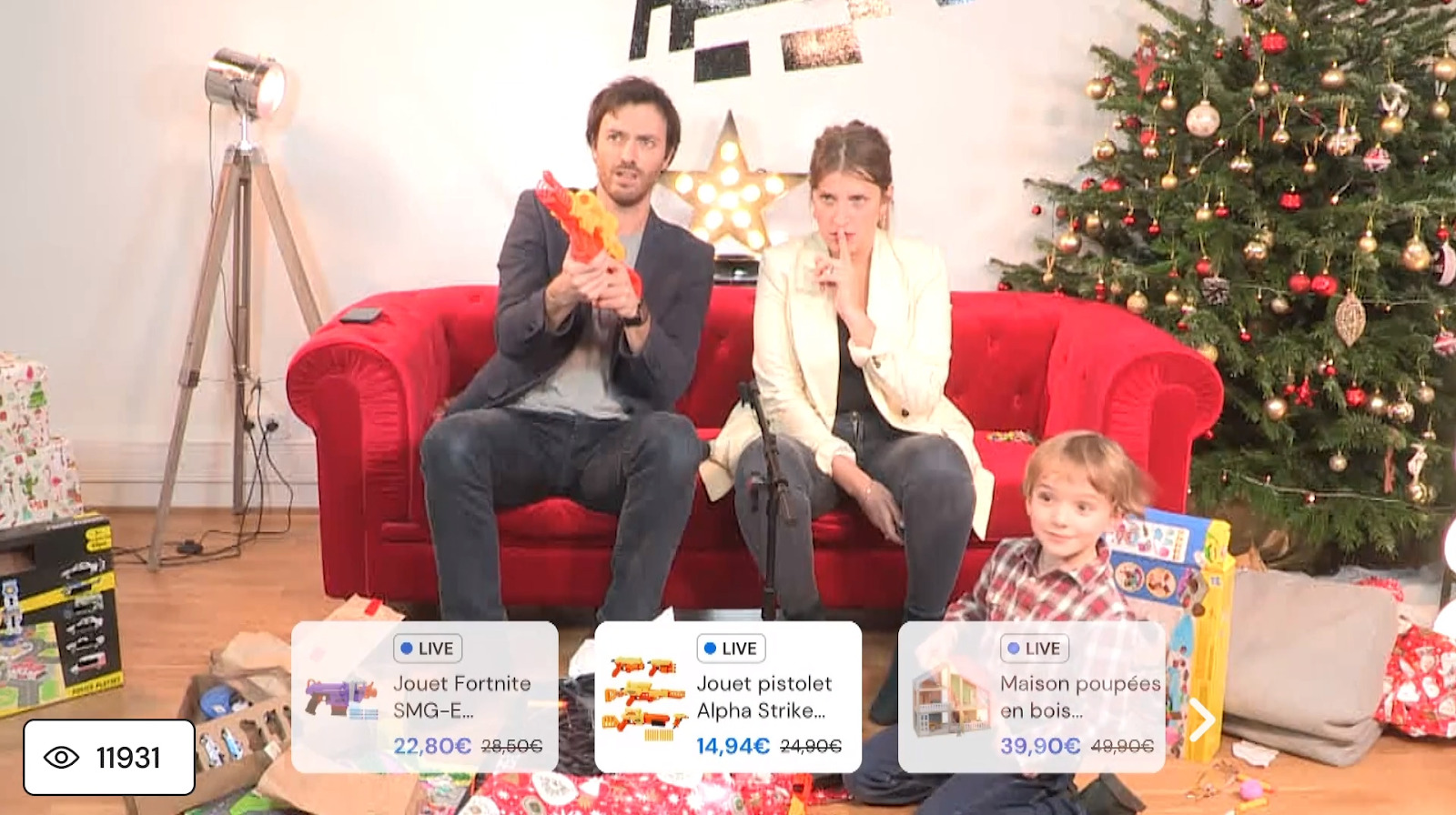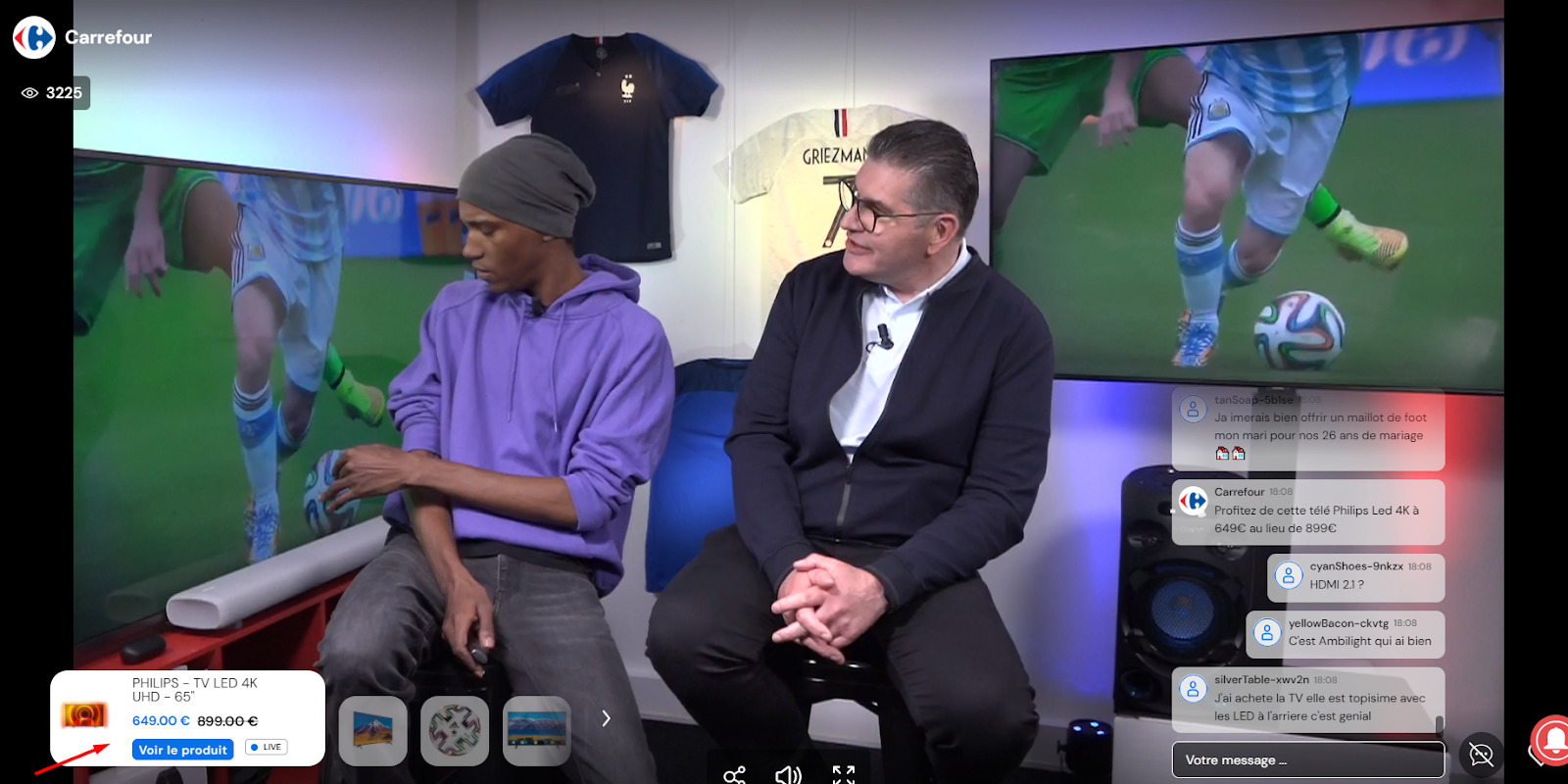 Achievements: 9,000 and 15,000 viewers over the three one-hour live shows, including 3,000 people watching simultaneously.
According to Carrefour, these livestreams have generated several tens of thousands of euros in sales, including through the replays, which play an equally important role.
Fnac-Darty
The company uploaded 47 live streams at the end of 2020. That's about 85 hours of content.
In terms of results, these lives generated over 2.7 million views in total.
Moreover, the replay is a complementary asset to the live event as it can be watched again and again by customers. Some lives, like the one for the launch of the latest Xbox with Squeezie (15.8M subscribers on YouTube), had incredible results with over 1 million views!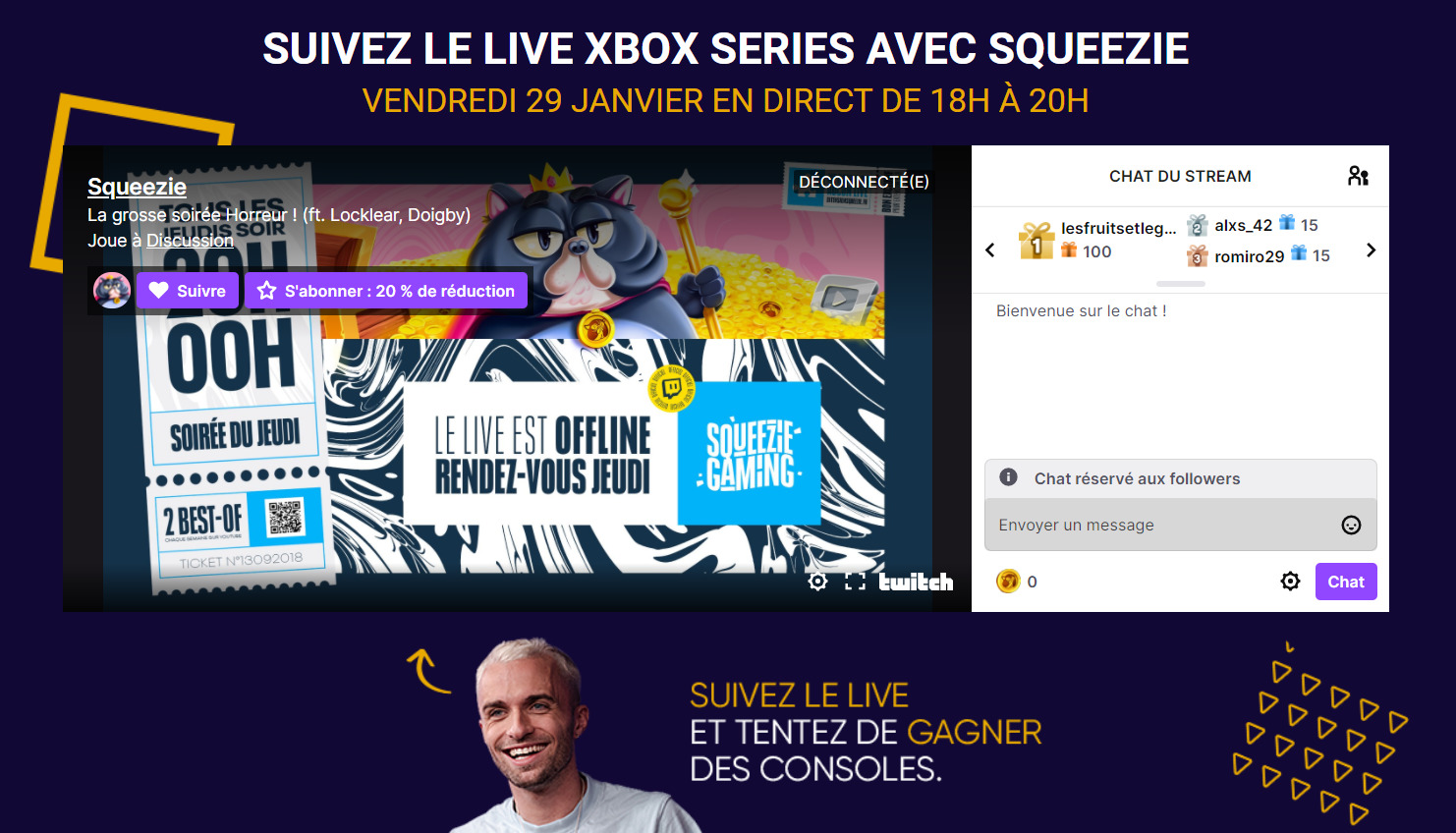 The livestream provided performance comparable with television as it placed 5th out of France's television channels on a Friday evening at 8 pm.
Sales increased 400 times during the live event and it even trended on Google Trend. This shows how Live Shopping combined with a good influencer can be a powerful tool!
Fnac-Darty is also positioning itself in the high-tech sector by offering dedicated Live Shopping. These include a livestream about the Sonos Roam speakers hosted by two high-tech youtubers, Jojol (2.19M subscribers) and TheiCollection (761K subscribers).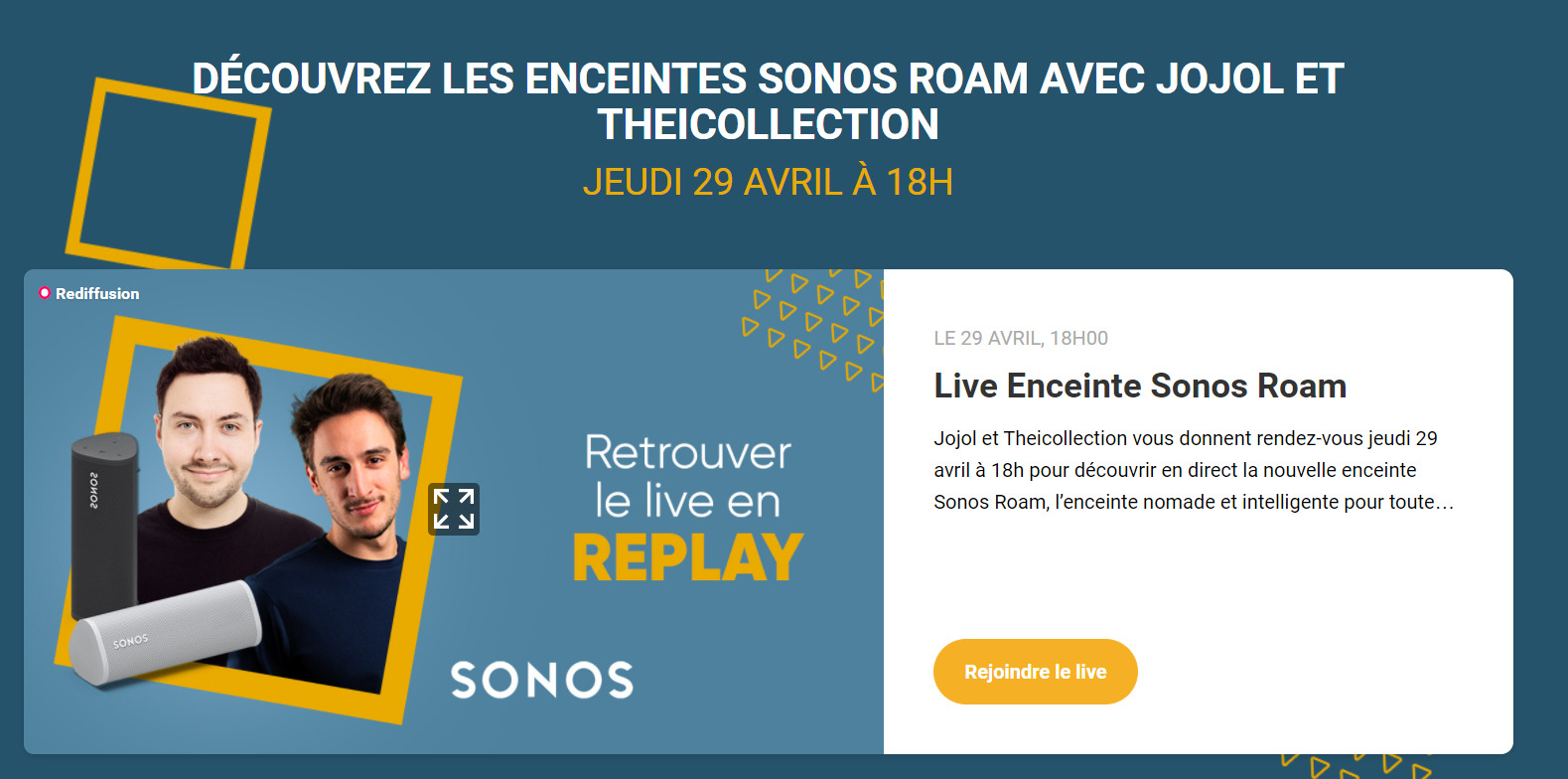 Canon's live event is another good example. This more specific and technical event was to present a camera and gathered more than 600 viewers simultaneously.
On the Darty website we can find a Dyson product presentation: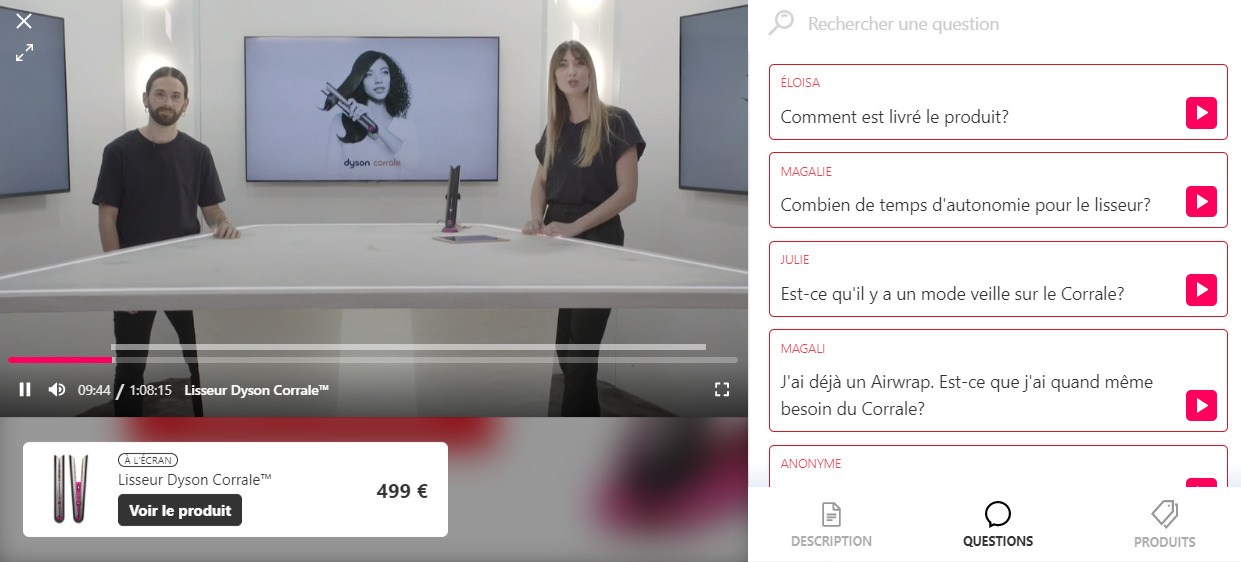 Here, salespeople or experts from the brand were called in to answer questions and present the product in detail.
Sephora and Lancôme
Beauty brands and retailers have also understood the perks of Live Shopping and are getting involved.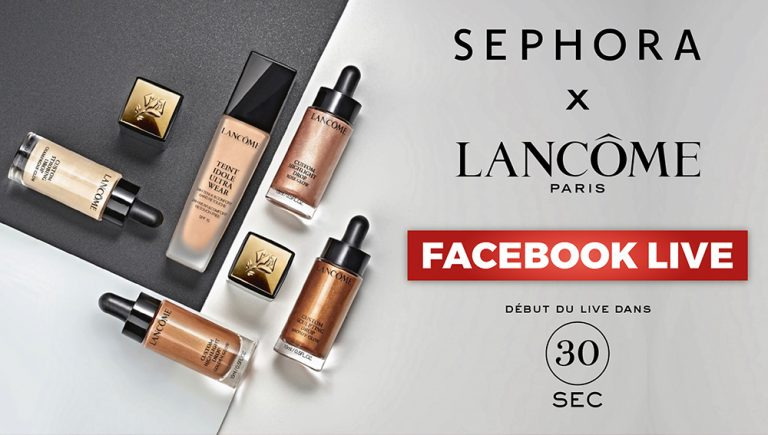 Here, Sephora and Lancôme called on Richaard (305K subscribers on YouTube) & The Doll Beauty (2.11M subscribers on YouTube), 2 beauty influencers to host a  Livestream on Facebook.
Sephora and Too Faced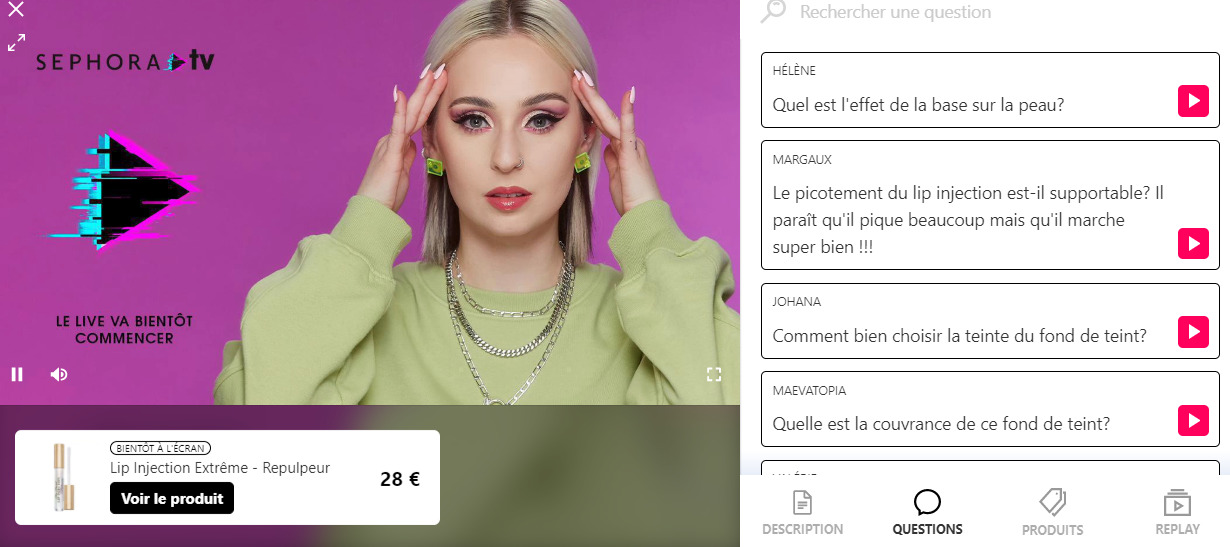 The same concept as for the previous example, Sephora and Too Faced called upon beauty influencer MarionCaméléon (620K subscribers on YouTube) to present products.
L'Oréal and Lancôme
L'Oréal recorded a livestream at its flagship store at 52 avenue des Champs Elysée with the influencers Yasmine Zeroc (253k followers on Instagram), Anne Sophie Godet (562 followers on Instagram) and Sabrina Cesari (385K followers on Instragam).
In addition, a mini concert by the singer Corine was broadcast, creating an exceptional event in its own right.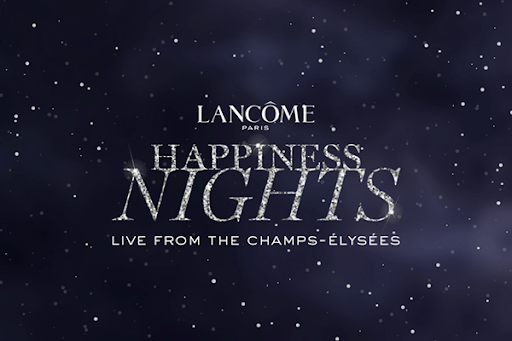 Link to the event page (no replay available)
Amazon
E-commerce Amazon also launched with a whole session dedicated to Live. Amazon is also positioning itself in this field and has integrated live features directly on its website (available now in some countries – not yet in France).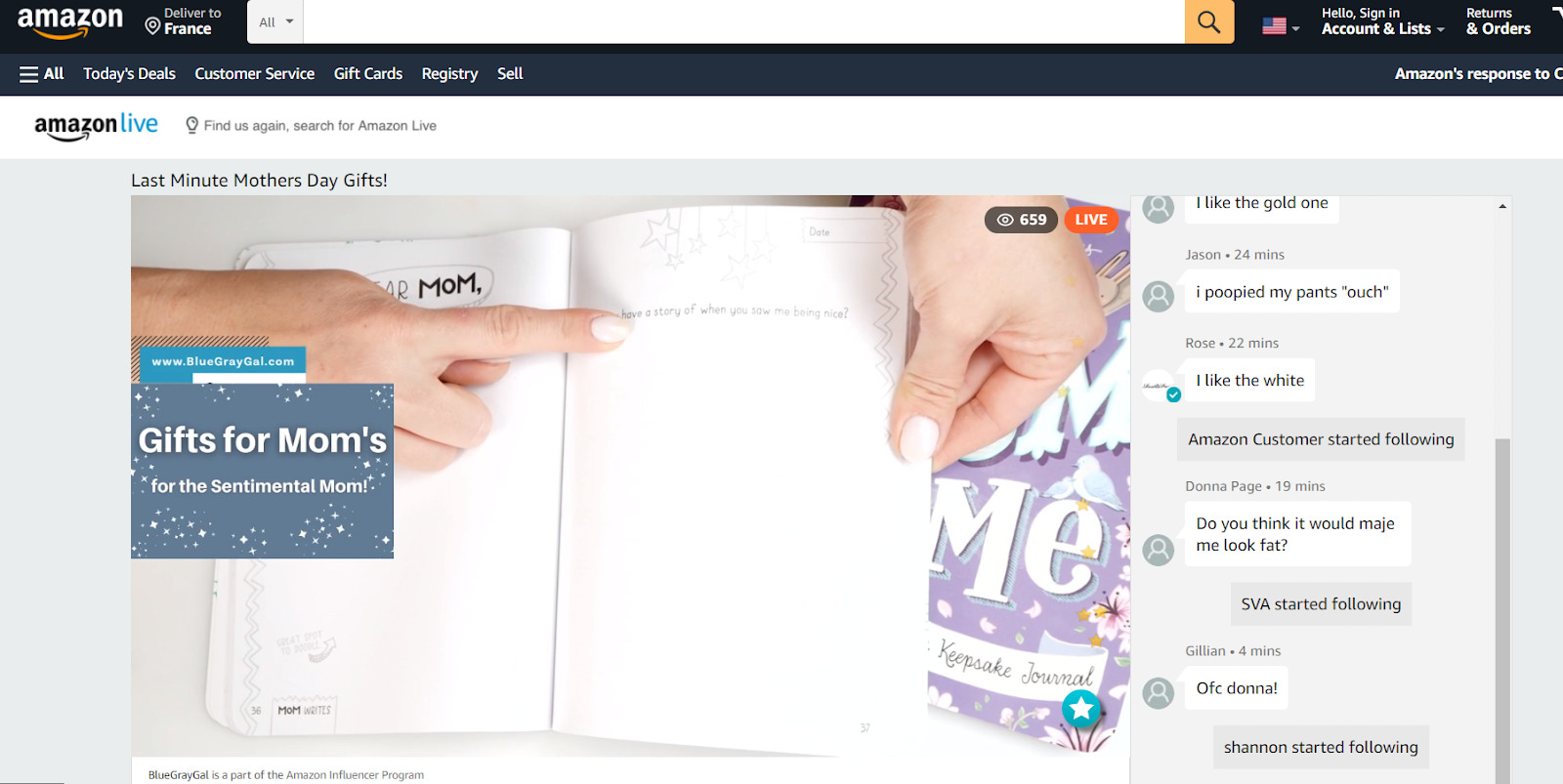 AliExpress
The platform has developed a Live session just like its main competitor. Livesellers can present different products and are paid according to the sales generated. This feature is already available in France and will continue to grow.

Cdiscount
The e-commerce site has launched a special cooking livestream with the Youtuber Hervé Cuisine (1.3M subscribers on YouTube) and the Top Chef contestant, Charline Stengel (26K followers on Instagram).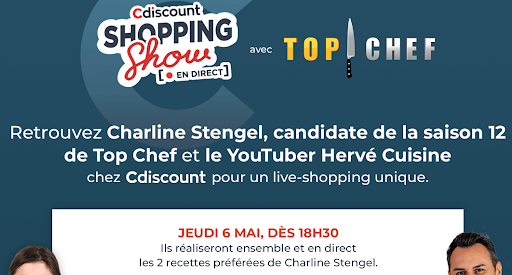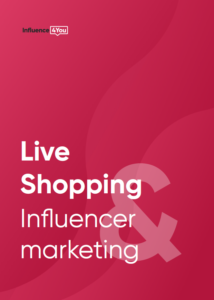 Want to launch a Live Shopping campaign with an influencer? Do not hesitate to contact us on Influence4You and we'll assist you!
To learn more about Live Shopping, check out our dedicated articles:
Live Shopping in France: Key Figures
Instagram Live Shopping Features for Brands and Influencers
YouTube Live Shopping Features for Brands and Influencers
TikTok Live Shopping Features for Brands and Influencers
Facebook Live Shopping Features for Brands and Influencers
Twitch Live Shopping Features for Brands and Influencers