Your Instagram or Facebook feed has probably already shown you a brand you didn't know. You were introduced to this brand's latest products or invited to discover their offer. You might not pay attention to these companies and don't necessarily remember their names but, when you think of certain products like jewelry, workout programs or back-to-school outfits, they're the ones you go to. These new companies have bet everything on their digital identity. They are what we call DNVBs (digital native vertical brands).
They appear very frequently in your feed and perhaps they pique your interest. Today, most social media users have a habit that is very interesting for brands: they personally research the company, both on social media and elsewhere online. In a recent study conducted by Capterra, 27% of respondents reported using social media platforms at least once a day to carry out this type of research. For 27% of them, the frequency is at least once a week, while 25% of them only look at what the platform shows them and don't seek more information.
These DNVBs have focused their entire marketing strategy on social media. Most of them only have a website and no physical stores to welcome their customers. In addition to paying close attention to their editorial line on Instagram, Facebook and TikTok, most of them opt for another strategy, influencer marketing. By hiring content creators, these companies are able to boost their social media accounts.
If you want to learn more about DNVBs and marketing, download our free guide 'DNVB influencer marketing'.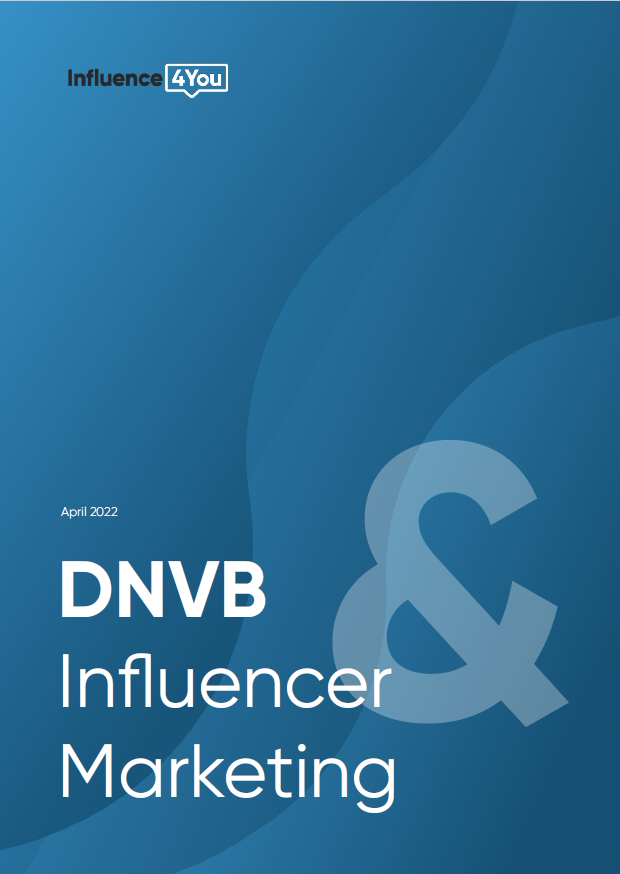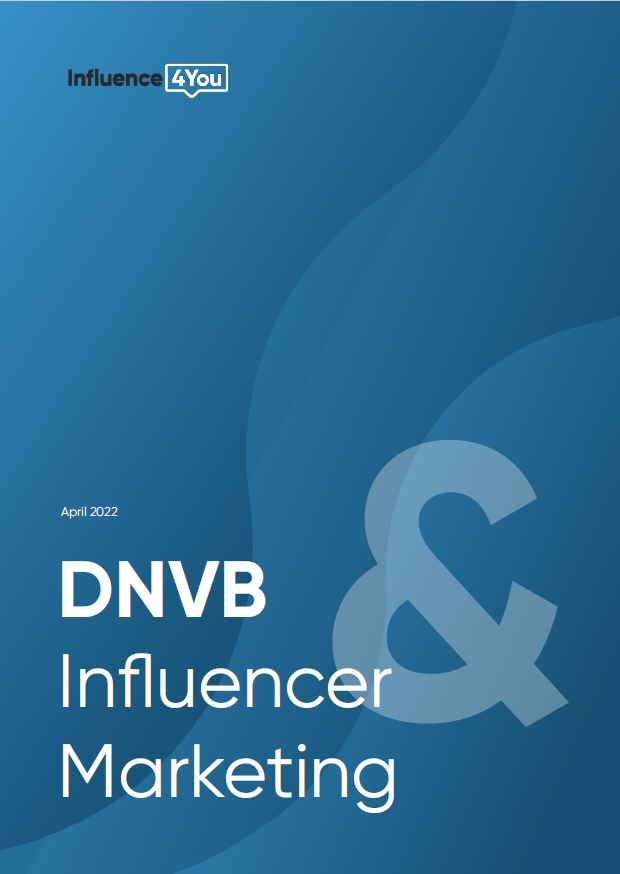 Why influencer marketing is a useful tool for boosting your awareness
Because today, the number one issue facing marketers is to increase brand's awareness. With millions of posts uploaded every day on social media, it's become increasingly difficult to build brand reputation, even compared to just a few years ago. Marketing teams have found a solution to boost awareness regardless: they call on influencers. By hiring these individuals, brands want to ensure maximum visibility among a specific target.
Some content creators have managed to amass thousands, hundreds of thousands or even millions of followers. People follow them because they want to keep up with the influencer's adventures. They relate to the influencer's posts and their everyday life. Influencers' opinions are followed closely, as they are often seen as experts in a particular field. For example, Huda Beauty is the influencer you want to follow for everything makeup related. Whereas someone like Marques Brownlee will provide you with great information on the latest tech. As a result, these content creators have, in addition to big communities, obtained a certain status, all thanks to their posts on social networks.
All these aspects are interesting from a marketing perspective. Indeed, their audiences are large. On top of that influencers are perceived as experts in their field. Both of these things combined are really appealing for companies and are usually enough to convince them to start a collaboration. But what for? One goal is to increase awareness before or during the launch of a brand or a product.
For example, for the promotion of her brand Rare Beauty, singer Selena Gomez appeared on social media with several micro-influencers including Jessica Brunnenmeyer and Mia Rae and well-known influencers like Alissa Ashley. To launch her new collection available worldwide, Selena Gomez went to several Sephora stores in both the US and Europe so she could meet fans and influencers. They were able to spend a moment with Selena Gomez, take a picture or record a TikTok video.
Speaking of makeup, UK-based fashion influencer Jess Hunt launched her brand a year ago 'Refybeauty' and has since then used influencer marketing consistently with great success. As you can see, influencers themselves hire other content creators when they promote their brands.
Increasing brand awareness: a top social media goal
Influencer marketing can help companies to make themselves better known. This strategy works well when done correctly. That is the reason why campaigns and influencers are carefully considered. Most brands are pleased with the results after partnering with content creators. According to a study conducted by HubSpot in 2021, 82% of professionals consider the leads generated by an influencer marketing campaign to be of higher quality. According to this study, 58% of respondents see an increase in their visibility thanks to this strategy.
If you're not totally convinced, we have even more data to persuade you! Influencer marketing strategies can be used on all social media platforms. Think YouTube or even Pinterest and many more! According to a recent study, 70% of consumers have already bought a product after seeing it on YouTube. On Pinterest, 80% of them have discovered a new brand, product or service by scrolling from pin to pin. Awareness can be increased on all social media platforms.
Each platform of course has its own advantages. To know which social media platform is best for them, companies need to plan their strategy and decide who they want to reach. In any case, influencer marketing campaigns are a great way to boost your awareness. Content creators have a great influence on their followers. By partnering with the right one, you can get really impressive results!
This year, and in previous years too, increasing brand awareness was one of the top social media goals. Indeed, 53% of marketers were looking to increase it. This is followed by lead generation (47%) and conversion (46%).
What about you? What are your top goals? If it's your first time planning an influencer marketing campaign, you know what to do! Get in touch!
Sources :