TikTok Shopping: 5 Tips to Grow Your Business
TikTok is home to a wide variety of creators, especially teenagers who love dancing and lip-syncing to songs. TikTok has a wide variety of content for all demographics and is a source of shopping inspiration to its 732 million global active users.
TikTok is one of the fastest-growing social platforms. It consistently adds new features not only to keep its users interested and engaged but also brands interested in doing influencer marketing on the social platform.
What is TikTok Shopping?
One of the new features loved by most brands is "TikTok Shopping" launched in August 2021. It is the latest offering in the world of social commerce, a step to leave e-commerce behind.
TikTok's business users have also begun to understand the app's benefit for commercial activity. TikTok Shopping adds additional opportunities for businesses to market and sells on TikTok.
Brands collaborate with TikTok Influencers (TikTokers) to promote their product and services on TikTok. Where the influencer faces the camera and engages with the audience by describing the product or demonstrating it. When the viewers love the product they rush to e-commerce sites and local stores to track down the product mentioned with an intention to buy it. For instance, take a look at the Elf Cosmetics case study.
Really! TikTok has brought in-app shopping and streamlined product discovery to the platform by giving it a new turn.
Who can use TikTok Shopping?
TikTok Shopping is only available to Shopify merchants with a TikTok for Business account.
As of September 2021, early access to TikTok Shopping has been granted to merchants in the US and UK. A select group of Canadian merchants will join the rollout in the next few weeks, and new regions will get access to the pilot over the coming months.
How to set up TikTok Shopping
Merchants can request early access to TikTok Shopping through Shopify's TikTok channel. For more information, download the TikTok app for Shopify.
Tips for creating a successful TikTok shop
Once you get access to TikTok Shopping, follow these steps to set yourself up for success.
1. Optimize your product catalog for TikTok
The storefront of your TikTok account will be the "shopping tab", so make sure it's optimized to attract customers.
Here, add the images of your product that focuses on quality and style. Your product photos should be easily recognizable as yours and consistent with how you present your brand across TikTok ideally, and other platforms too.
Now, add the product titles that should fit within the limit of 34 characters and include descriptions of the product. The description has no limit to it can be longer and should include as many details as possible.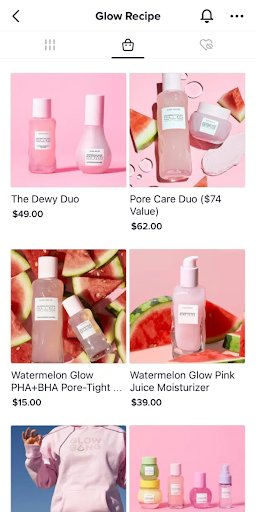 Source: Glow Recipe on TikTok
Note: The links in product descriptions on TikTok are not clickable. TikTok is doing a test in the USA of this feature to make clickable and payable all the products without going out of the application TikTok.
To know more about the TikTok Live Shopping feature for Brands and Influencers read our blog.
2. Tell your audience about your TikTok shop
Once you get access to TikTok Shopping, don't wait for your fans and followers to find the shopping tab on their own. Shout it out loud! Create a couple of dedicated TikToks pointing your audience in the right direction.
3. Promote your products
Once you have a TikTok shop, it only makes sense to promote your catalog on your account. So, mention your products in your TikToks every now and then by being creative and adding a touch of humor as Glossier did (see the image below), regardless of whether conversions are your main goal on TikTok.
4. Partner with influencers
Partnering with TikTok influencers to promote your products or services is a great way to reach new audiences in an engaging and authentic way. Just make sure to find the right TikToker in your niche who really feels your brand.
For instance, the collaboration between Casper and Ben Kielesinski:
As powerful as the new TikTok Shopping feature is, influencer marketing remains one of the most successful ways to market on TikTok.
We understand that it's hard to search and maintain data of each influencer among the 100M+ influencer profiles available out there. Therefore, agencies access the data of each influencer using Influencer Marketing Platforms, where they can see the average number of likes, views, comments, engagement rate, and others of each influencer and find the right influencers for your brand.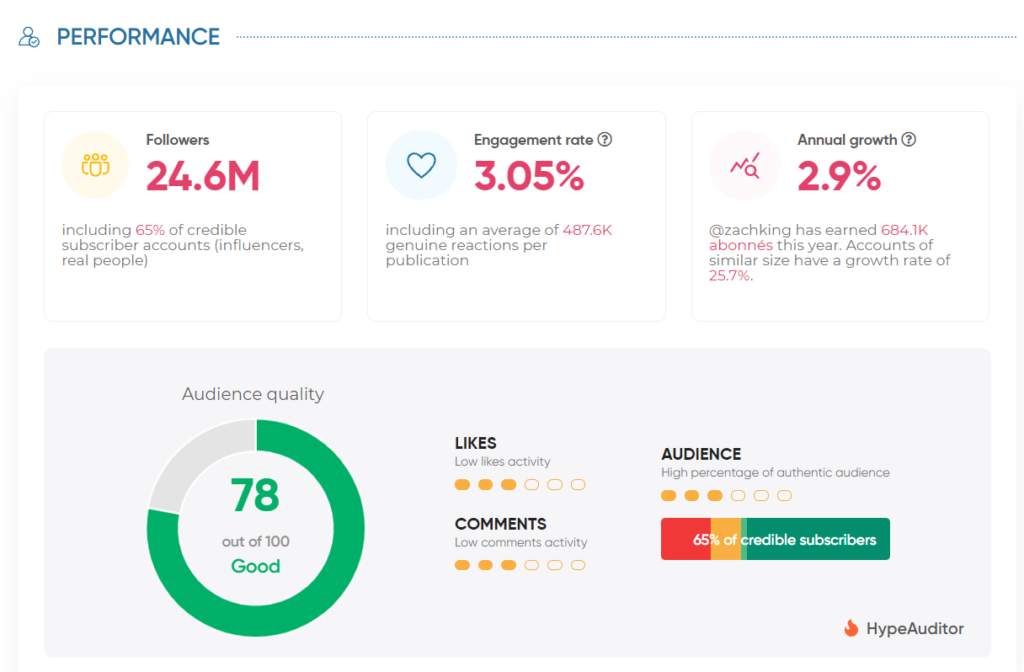 5. Outsource Influencer Marketing to Agency
An Influencer Marketing Agency helps brands by promoting their products and services, managing their influencer campaign, and improving engagement as the content is launched on social media platforms like Instagram, TikTok, Twitter, YouTube, and others.
Advertising Agency Features:
Campaign Management
Collaboration
Document Management
File Sharing
Project Management
Task Management
Time Tracking.
You can learn more about how Tiktok Influencer Marketing Agency helps businesses to grow and promote on TikTok like a Pro.
Influence4You's influencer marketing and partner relationship management ensure smooth communication and high response rates.
Our agency works with influencers across the full spectrum of social networks, including TikTok. We help find the best influencers for your target market and campaign. Influence4You uses a dedicated team of influence experts to manage their clients' campaigns.
Influence4You is offering a new creative guide of 50+ ideas for your influencer campaigns on TikTok, the fast-growing social network. Download your free 160 pages eBook today!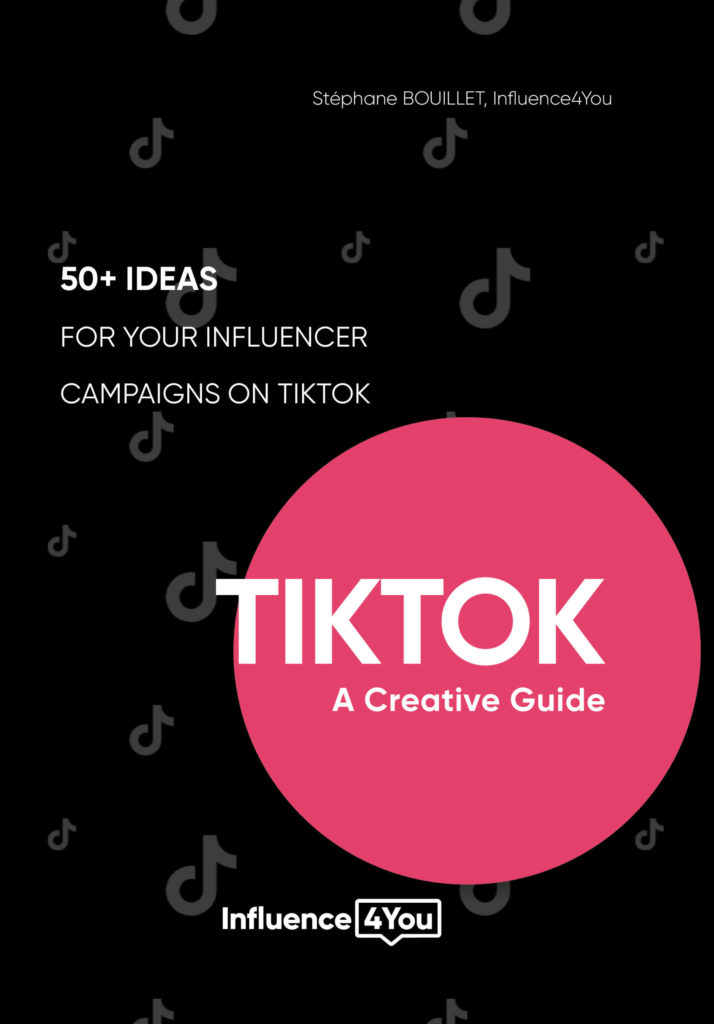 Download the creative guide of 50+ ideas for your influencer campaigns on TikTok
Finally, to supplement your knowledge, check out our articles on TikTok:
TikTok LIVE shopping feature for brands and influencers
The 10 most populars tiktokers
The biggest tiktokers in France in 2021
For more information, please read our blogs.
If you want to launch your influencer marketing campaign with Influencer4You, Don't hesitate to contact us!