How many followers you need to make money on Instagram, TikTok, YouTube and more!
Whilst many on social networks post content just for fun, others dream of becoming influencers and making money from it. With this in mind, how many followers do you need to earn money on Instagram, TikTok and YouTube? Influence4You offers some answers.
Engagement over followers
We can't say it enough. To boost your visibility on social networks, gain followers and therefore hope to obtain income or partnerships, engagement is key! If you have over 10,000 followers on Instagram, but 1% engagement, that's a real problem. Nano influencers (between 1,000 and 5,000 followers) and micro-influencers (between 5,000 and 20,000 followers) often have a much higher than average engagement rate, and are successful with brands, who call upon them for their community. So they don't have tens of thousands of followers, let alone millions, but some are already making money from their content.
Brands are often won over by nano-influencers and support them with collaborations. The important thing is to focus on your content and community to make the most of your social networks and earn money. So you can certainly make money as a nano-influencer, starting from just 1,000 followers, if your engagement rate is good and your content is varied and engaging.
You can check out our tips for maximising your engagement rate in our articles 'Instagram Engagement Rate: Why and How to Increase It?' and 'TikTok Engagement Rate: Why and How to Increase It?'.
Collaborate with brands from 1,000 followers
On the Influence4You platform, a specialist in influence marketing, you can sign up and be put in touch with brands to run great campaigns from as little as 1,000 followers! We take care of everything from press kits to billing and more… All you have to do is let your creativity run wild and focus on content that is relevant and insightful for your audience!
Collaborations with brands can take many forms:
Product gifting/press relations: brands send you their (often new) products to try. The aim is for them to get a post with your feedback.
This could be in the form of an Instagram story mention, or an unboxing video. In terms of press relations, disclosure of a partnership is not strictly necessary. If you want to be completely transparent with your community, we recommend you mention that you received the product for free. Gifting products is the most popular form of collaboration with brands.
But there are other forms of collaborations such as contests, capsule collections, or invitations to trips or events. The possibilities are endless! Learn how to get noticed by brands!
Consider other ways of making money
Receive donations from your audience
Many influencers receive donations from their audience. Regardless of the number of followers. Of course, those with millions of followers are much more likely to receive larger donations, but this strategy costs nothing to implement, and with a bit of luck you can make money. Here are some platforms to help you with this process.
Tipeee: This is a platform for influencers and content creators just like you. Visitors can discover your work on your Tipeee profile and can give you one-off or recurring tips, by content or by month, according to their desires. The platform claims to have collected more than 22 million euros and an average tip of 14 euros. What better way to make your income skyrocket!
Patreon: Patreon is a subscription platform. Unlike Tipeee, Patreon allows content creators to make a living from their fans' subscriptions, and therefore not always depend on advertising or partnerships. The platform offers you the ability to provide your subscribers with exclusive content or personalised interactions based on their level of commitment and subscription. A great way to excite your community!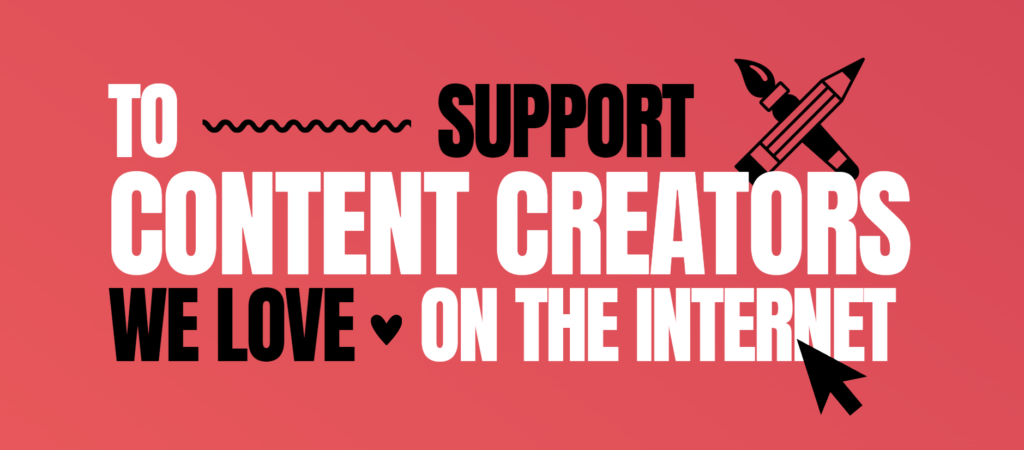 Use crowdfunding for financing
Crowdfunding is a great way to bring your ideas to life. If you have a fan base, you can rely on their support to get your projects off the ground. Crowdfunding is often used by YouTubers who travel the world for instance. This allows them to continue to travel and offer videos from far-flung places to their adventure-loving audiences. You don't need to drive a van around the world to get funding either. Instead, you can talk about your plans to create a clothing line or the need to buy better equipment. The important thing is that your idea generates enough excitement and engagement in your community.
The most successful crowdfunding projects are often those that have original videos. Utilise your expertise in content creation to get noticed on crowdfunding platforms! You can use the Kickstarter or Indiegogo funding platforms for example, although there are many others.
Access to payment funds for content creators
Some platforms like TikTok and Twitch offer payment funds for their content creators. On TikTok, you need at least 10,000 followers to access the Creator Fund (read more here). On Twitch, you can access the payment programs from just 50 followers (read more here). Be aware though that the payout is extremely low with these programmes, so don't expect to make a living from them. On TikTok, experts cite 0.4 euro cents per 1,000 views and 20 euros per million views.
Sell your own products
Why not create your own products so you can directly control the margins and profits generated? Many of the leading influencers have already launched their own lines. For example, beauty experts with their own make-up ranges – but you don't have to aim so high to begin with. For example, you can come up with simple printed T-shirts, mugs, or other gadgets that you like and that suit your brand. You can promote them directly in your posts and sell them.
Some specialised sites such as Spreadshop offer white label products that can be personalised and that are already ready to be integrated. Be wary of dropshipping, which while often used is much criticised. Your audience might not appreciate ordering a product that can be readily found on a Chinese platform at a much cheaper price. Customers are now accustomed to doing a quick search before making a purchase.
To really stand out, you could create the products yourself if you feel like playing designer. Otherwise you can decide to have them made by specialists. One example is the beauty influencer Nabela, who with her lifestyle brand Zeba, sells ethically made and inclusively designed clothing.
Moreover, many social networks allow you create stores to sell products directly. To get started, you can check out our guides for creating shops such as 'How to Create an Instagram Shop'.
To sum up
As you can see, you don't need to have millions of followers to make money on social networks. As soon as you hit 1,000 followers, you'll be able to start getting great collaborations with brands. And even if you don't make a lot of money right away, there are many ways to monetise your social networks! Don't hesitate to sign up to the Influence4You platform in just a few minutes to start finding great campaigns!