How to Promote Your Destination With Influencers
For many, social media is a source of entertainment but also escape. Not a day goes by without our feeds being filled with photos of beautiful landscapes. Whether sea, mountains, luxury hotels or new destinations, social media posts greatly influence our travel decisions. How do you promote your hotel or destination with influencers? Influence4You reveals all.
Why run a social media campaign?
In the UK, 57.6 million people use social networks according to various studies, i.e. nearly 84.3% of the population. Access to the Internet and social networks continues to grow worldwide. Successive lockdowns marked the advent of social networks, as people needed to feel connected and entertained during these long periods of unprecedented isolation. TikTok, for example, experienced remarkable growth and many influencers have made themselves known worldwide thanks to their often highly entertaining videos.
Social networks are then becoming our favourite pastime, particularly for generation Z, who spend more time on them than watching television. But they're not alone as now all generations are concerned. After two years of the pandemic and international travel restrictions, now more than ever people want to get away from it all. Tulum and Dubai have been quite popular for a while now, but there's no reason why you can't talk about other destinations or promote hotels at home or abroad. A great way to boost your visibility and increase your bookings!
Which social networks should you use in the tourism sector?
The good news is that the tourism sector can adapt to pretty much any format!
Blogs
It would be hard not to include travel blogs in this article. Pioneers, experts, and true globetrotters, travel bloggers have large followings. This is the case of Hey Nadine, a Slovak-Canadian travel blogger and vlogger who has nearly 500k followers on YouTube. What better way to get lots of exposure! By the way, you can check out our ranking of the top 15 travel blogs here.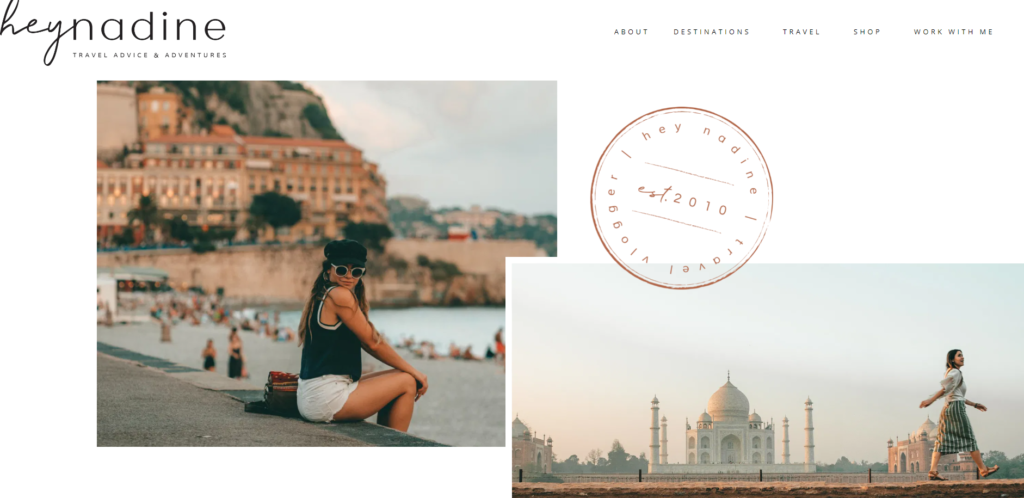 YouTube
YouTube is also a great platform for sharing your destination or tourist establishment. Well indexed on Google (as it is owned by them), the social video platform isn't shy to experiences, trips and travels. Whether luxury, backpacking, in Europe or in far-flung destinations, there's something for everyone. Take for example Marko and Alex from Vagabrothers. Their video on the most beautiful places in Ireland racked up over 2 M views.
Instagram
Instagram, the photo-based social network, regularly invites you to escape, whether that's with photos of landscapes, nature, beaches or beautiful hotels. You can call on travel influencers, or even fashion, beauty and lifestyle influencers with large followings to make yourself known to an even wider audience. For example, take a look at Oneika Raymond, who has 200,000 followers.
What type of collab should you choose?
Press trips
What better way to raise awareness of your destination or establishment than to organise a trip with one or more influencers? Press trips were originally meant for journalists, but more and more brands or tourism actors are organising them with content creators. Once you've identified the influencers most suited to your needs and objectives, you can start sending invitations. Whether you're looking to increase your visibility with an Instagram story, a YouTube video, or a nice article on a travel blog, arrange the terms of the collab in advance.
Organising a press trip takes a lot of time and organisation. Everything has to be just right to make sure your influencers have an unforgettable experience. This'll encourage them to share creative and quality content on their profiles. You'll probably need to plan activities and trips, and anticipate any problems so that everything runs smoothly.
If you're a hotel, you can also decide to host an influencer for visibility. For example, a few months ago fashion influencer Carodaur (who has 3.8 M followers on Instagram) shared photos of her stay in a luxury hotel in the south of France. Even if the partnership was not disclosed (if it is a simple press relation, it is not compulsory by law – see our article on partnerships between brands and influencers) it is likely that there was an agreement between the hotel and the influencer!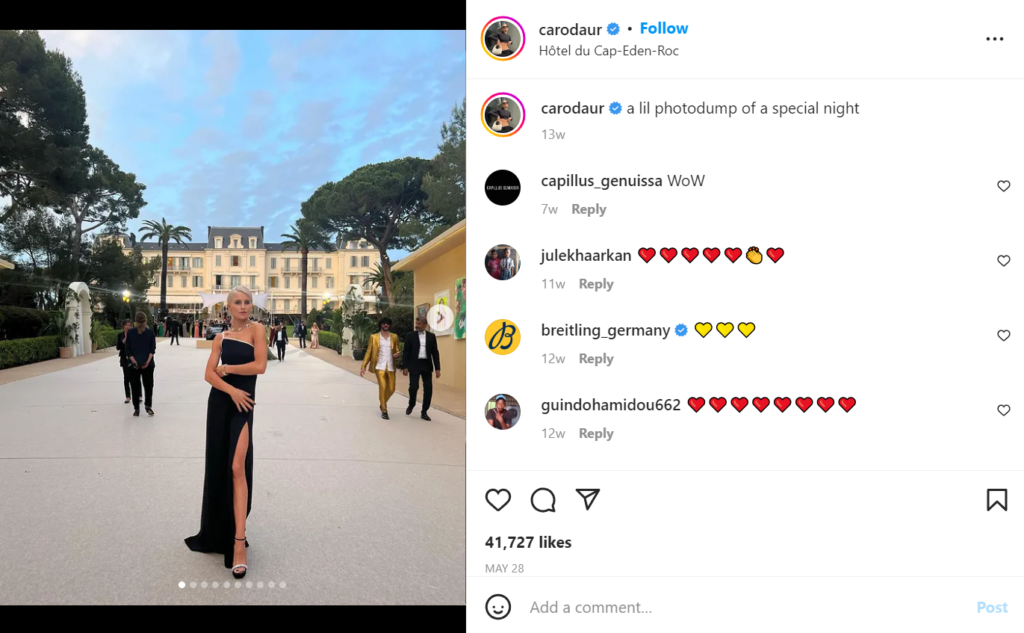 Contests
Organising a contest with an influencer to win a trip or nights in a hotel can be an excellent idea! This'll allow you to increase both your visibility and your followers. You can also decide to get creative! Here's a particularly impressive example from fashion nano-influencer Destiney Schriver.
The content creator partnered with Smartsweets to hold a giveaway. What really sets this collaboration apart is how she wears a different outfit for each sweet variety. All users had to do was follow the brand and tag a friend who also has a sweet tooth. A highly effective way of encouraging people to participate and keeping things fun at the same time!
Learn more
Are you a travel actor? Don't hesitate to use travel bloggers to get your message out there. You can also download our Travel/Tourism Influencer Marketing Guide for free!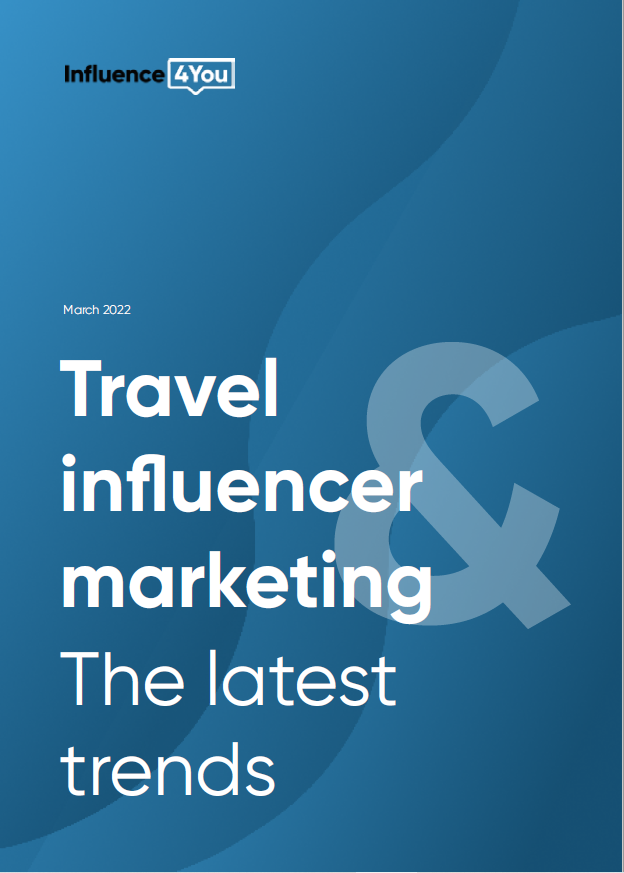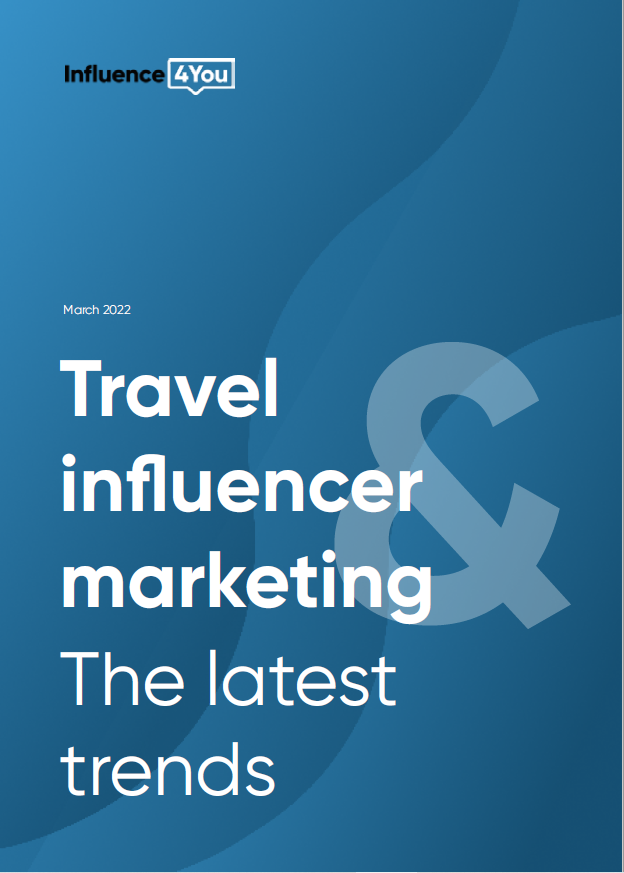 Influence4you helps you be put in touch with many influencers and bloggers who'll help you reach your target audience. Contact us to find out more!