How to Create an Instagram Shop
The guide to creating a shop on Instagram
As a business, you have the ability to set up an Instagram AND Facebook shop at the same time.
This guide will provide step-by-step instructions to help you create your store and manage your product catalog so you can increase the visibility of your brand or product.
Step 1: Convert to a business account
If you haven't already, you need to convert your personal Instagram to a business or creator account.
It's very simple:
First go to your business's Instagram profile and tap the menu icon in the top-right corner
Go to > Settings
Then > Account
Press > Switch to a business account
Tap > Business
Add information describing your business (e.g. your business category and contact information)
Tap > Done
You will receive a notification informing you that your request was accepted
Good to know: A business account gives you access to more features such as targeted ads and detailed statistical tools. They are useful for learning more about your audience.
Step 2: Link your Instagram to your Facebook page
Log in to Instagram and go to your profile
Tap > Edit Profile
Under Public Business/Profile Information, select > Page
Select the Facebook Page you wish to connect to (you can only link to 1 page)
If you don't have a Facebook Page, select > Create a Facebook Page
If you haven't already done so, you need to link your Facebook Page to Business Manager, a Facebook tool that helps you manage your business, your catalog and your ads.
Step 3: Create a shop
You can create a shop on Instagram, Facebook or both!
Go to the following page: https://www.facebook.com/commerce_manager/get_started/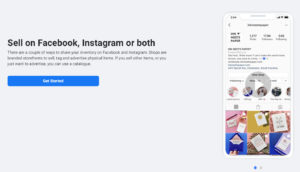 Select> Create a shop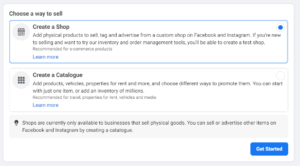 Fill in the requested information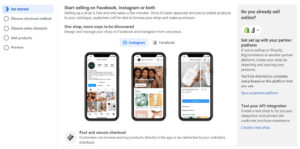 Choose where you want to create your shop (Instagram, Facebook or both)

Finish setting up your shop
Once setup is complete, you will have to wait for a notification informing you that your shop was approved.
Step 4: Create your product catalog
There are two ways to connect a product catalog:
A) Import a catalog
You can integrate a catalog from e-commerce platform partners like Shopify, Big Commerce, Commerce Hub…
We won't go into detail about this process, but you will find all the detailed information here: https://www.facebook.com/commerce_manager/onboarding/?initial_step=PARTNER_SELECTION
B) Create your product catalog
Go back to the following page: https://www.facebook.com/commerce_manager/get_started/
Select > Create a catalog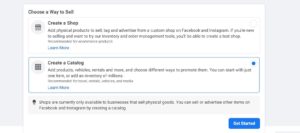 Select the type of catalog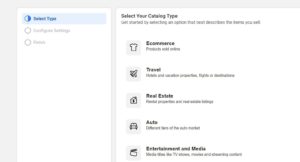 Configure your settings
Note that from this point on, you can import a catalog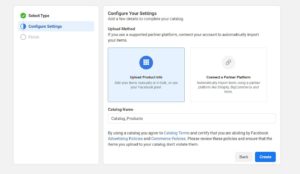 Creating your Catalog Manager
You now have access to your Catalog Manager which will become your primary interface for catalog management.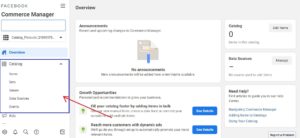 The shops and catalogs are fully customizable and can be tailored to suit your needs (colors, designs, images…).
You can add your items and organize them by set or collection.
Please note that most of the functions can only be configured on a computer!
Request a review of your account
Once your catalog is created, you need to submit your account for review by Instagram. Account reviews take 15 days.
Step 5: Turn on Shopping
Once your account is approved by Instagram, you can then enable Shopping features.
In order to do this, simply go to your business profile:
Select > Settings
Tap > Business and then tap > Shopping
Select > the product catalog you wish to connect to your account.
Select > Done
What are the features available with Instagram shopping?
Instagram shopping allows you to add Shopping Tags to your photo and video posts as well as Shopping Stickers to your stories to identify a product and easily link back to your catalog.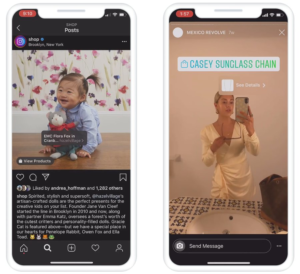 How to tag your products?
It is very simple! Start by importing a photo as you normally would and follow the instructions below before posting content:
Tap > Add Photo
Add a caption
Tap > Tag Products
Click on the picture
Search for the products you want to tag and select them
Select > Done
Tap > Share
How to add shopping stickers to your stories?
It's also very easy! After selection an image for your story, follow the instructions below:
Tap > the stickers button on the top right
Select the product sticker (in the sticker bar)
Select a product from your catalog
Move the sticker where it should appear in your story
Change the color of the sticker by tapping it
Share your story
Now you can go ahead and try it yourself!
That's it for this guide. You now have all the keys to create your shop and your product catalogs and boost your sales with Facebook and Instagram.
Another advantage of creating your Instagram shop is that you can create ads that will allow you to reach another audience.
And you can also use it in your influence marketing strategy!
A store and a catalog will allow you to easily start an influencer campaign.
Influencers will be able to tag your brand and your products directly on social media. In addition you will benefit from complete and easy to analyze analytics.
If you want to get started, now is the time!
See you soon on Influence4You.
Official sources:
https://www.facebook.com/help/502981923235522
https://business.instagram.com/shopping/setup?igb_blog_shops_launch
https://www.facebook.com/business/help/1710077379203657?
https://www.facebook.com/commerce_manager/get_started/
https://business.facebook.com/business/help/268860861184453?
https://www.facebook.com/business/learn/lessons/how-to-customize-instagram-facebook-shop?
https://business.facebook.com/business/help/890714097648074?
https://help.instagram.com/1627591223954487
https://help.instagram.com/1108695469241257
https://www.facebook.com/business/instagram/shopping/guide