TikTok Engagement Rate: why and how to increase it?
TikTok's engagement rate is particularly high compared to other platforms. However, it's important to understand the keys to maximize it in order to boost your visibility. Influence4You reveals why and how to increase it.
So what is a good engagement rate on TikTok?
The average engagement rate on TikTok is 17.5% and 15.86% worldwide while on Instagram it is only 2.26% on average. This means that there's enormous potential in interacting with the TikTok community. Unlike Instagram, engagement is not at all dependent on the number of followers. So content creators with 500,000 followers will have more engagement than those with 15,000. However, it should be noted that profiles with fewer than 5,000 followers have higher engagement.
Here are the stats for healthy, normal engagement on TikTok, according to HypeAuditor.
1.000 to 5,000 subscribers – 21.10%
5.000 to 20,000 subscribers – 18.40%
20.000 to 100,000 subscribers – 15.64%
100.000 to 500,000 subscribers – 15.53%
500.000 to 1,000,000 subscribers – 17.02%
+ More than 1,000,000 subscribers – 17.28%
The engagement rate on TikTok is the sum of likes, comments and shares, divided by the number of views. Brands use tools to measure the engagement rates of the influencers they hire, and if you want to forge partnerships and thus monetize your TikTok account, you'll really need a high level of engagement. It's this initial engagement that'll also allow you to build a healthy, engaged audience and grow your community as you post.
How to increase your engagement on TikTok?
While building a healthy and engaged community on Instagram can be extremely time consuming, the process is much simpler and faster on TikTok. Although TikTok's algorithm is not fully understood, many experts say that the social network offers content to a small group of people when posting. If this content is successful with this small group of people then the content is automatically offered to a much greater number. That's why many influencers on this network can get more than 500,000 views on some videos and less than 50,000 on others. So what can you do to stand out?
Be original and trendy
In the 'For You' tab, it's quite simple to understand the videos promoted by TikTok's algorithm: most of them are between 10 and 20 seconds long and feature hits of the moment. These videos also have between 1 and 3 hashtags in their descriptions, often the most trending ones. Be original too! Don't reuse your YouTube videos or other media on TikTok, the format and the audience are not suitable!
Take part in TikTok challenges
To increase your visibility on TikTok it's important to be part of the community and adhere to the codes of the social network. There are many trendy challenges every week: don't hesitate to identify them and if it fits your editorial line to try them out. This will allow you to be found easily using the hashtags corresponding to these challenges.
Collaborate
The Duo feature on TikTok allows you to collaborate with other creators by placing your video next to theirs. The Collage feature uses the same principle but allows you to extract a part of the video from another user to react to it. These two unique features of TikTok are really powerful and can help you reach a new audience, improve your visibility and your engagement rate! Why's that? Because the original video creator community is automatically notified if you use these tools! Imagine how many potential users you could attract if you use a video from a superstar influencer!
Take for example the profile of @skincarebyharam an American skincare star influencer who became known on social networks by commenting on the beauty routines of stars, and who did a duo with another skincare star, @cassandrabankson. Between them, these two superstars of the cosmetics industry have more than 7 million followers. This video racked up more than 1 million views!
Be present and active on the platform
Don't give in to the call of automation tools offered by many websites. Spend some time interacting with the community on TikTok yourself. Your own but also of other users. You can like, comment and share content from other content creators and build relationships with other influencers whether they're in your field or not!
Be consistent
You've got to post regularly! Why's that? Because TikTok users love content! If you're worried about not having time to post regularly, don't hesitate to use tools to plan all your posts in advance, such as Preview or Later. There are a lot of tools out there to make your life easier on social networks. We've talked about some in our article '10 tools for influencers'.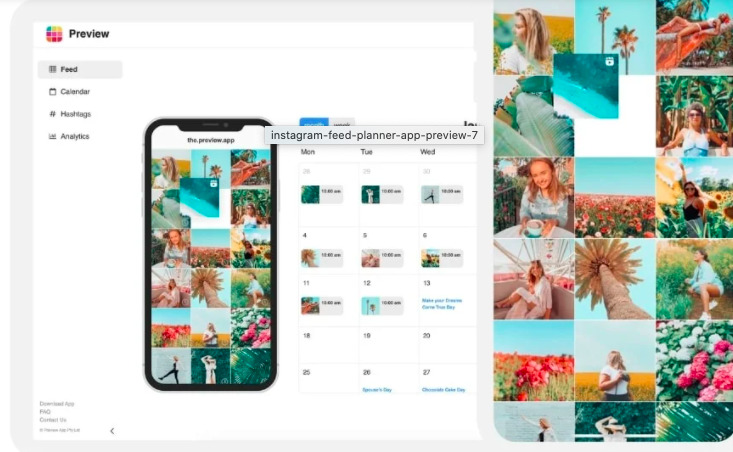 Post at times when your audience is likely to see you
To generate maximum engagement, it's essential that you post at times when your audience and social media users in general are most connected. Posting at an inopportune moment might generate very little interaction as your post may be lost among many others. To help with this, Influence4You reveals the best times to post on TikTok.
Get informed
Stay informed of all the trends on social networks. Be aware of potential challenges or popular posts so you can take part, respond and boost engagement as well. Follow other influencers in your field, see what engages their community and get inspired!
Don't hesitate to check out Influence4You's articles to stay informed and get valuable tips to grow your audience, your engagement and your account.