How to create engaging Instagram stories
All Instagram users should consider Stories as an invaluable tool of the platform as they are so effective in terms of visibility and engagement. They have a high engagement rate, with more than 450 million viewers every day.
They have an average click rate of 28% and 15 to 25% of social media users click on links in stories. Stories appear in full screen, and you don't see any other content. That way you capture the attention of the user for at least a few seconds.
How do you keep it? But more importantly, how do you engage your audience? Influence4You reveals some tips to make engaging stories that'll help you stand out!
Create a story
This may sound obvious, but to create an interesting story, you're going to need to tell a story or share something. Some authentic influencers share moments from their daily lives and are very successful.
The reason? The user feels like they're part of their lives, and doesn't want to miss anything, as stories are automatically deleted after 24 hours. Some techniques allow you to make your audience not just spectators but participants in your stories!
For example, you could talk about an event that'll take place in the next few days, describing the event and encouraging the audience to follow what happens next. Make your audience want to come back and see your story the next day and the day after that.
Use tools to make the visuals more dynamic
GIFs are easy to add to your story with Instagram's story creation tool and immediately give your stories a lighter touch that'll get more attention from your audience. You can use a range of available emojis as well and animate your content with the music available. As far as audio is concerned don't forget to tell your audience to turn on sound to watch your videos, as most Instagram users watch muted content.
There are many applications that'll allow you to come up with even more creative stories, in a very intuitive way and without the need for extensive graphic design skills. For example, we could include Mojo or Canva.
For more information on this subject, check out our article '10 tools for influencers'!
Be consistent
We repeat this fairly often in our articles! The key to being a successful influencer or content creator on Instagram and social media in general is consistency! You have to be patient and post regularly before you're successful! Success won't come overnight on Instagram but with willpower and discipline you can get there too.
You've got to post regularly! Why's this? Because if you disappear for several weeks, Instagram's algorithm will have completely forgotten you.
We recently covered the Instagram algorithm and how to hack it. We're not expecting you to be on your phone all day making stories. This might be a bit much in terms of organization. But you may want to consider using upstream planning tools such as Preview and Hootsuite.
This will allow you to schedule your stories and posts in advance (by months if needed) to ensure the cohesiveness of your Instagram account.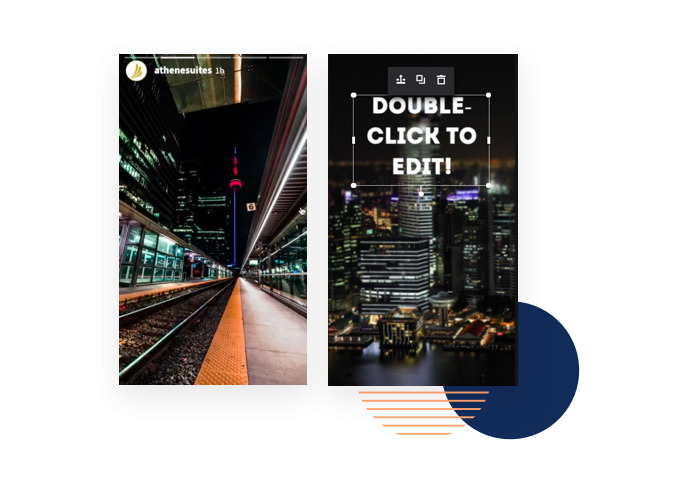 Retain your viewers
Don't hesitate to ask questions, or raise an issue in a slide, inviting the viewer to move on to the next slide to find out what happens next. This gives the audience a sense of control, and they become involved in the progression of the story.
You can also write long form, well written and relevant text. The user then just has to keep their finger on your story to freeze it and read it properly.
The more time the Instagram community spends on your profile, the more the social network's algorithm considers your profile interesting and promotes it, so remember that!
Question and Poll stickers
Question stickers are perhaps the best way to get to know your audience but more importantly to start a conversation. This way, you can take time to invite your audience to ask any questions that come to mind.
For an influencer, this is a moment of interaction, where the public may ask intimate, personal questions…
For a brand, this may be a matter of asking for an opinion on a product, on consumer habits. In both cases, it's recommended that you ask your audience what they would like to see more of in your posts!
This is a great way to ensure stronger engagement in the future and growth of your audience in the process.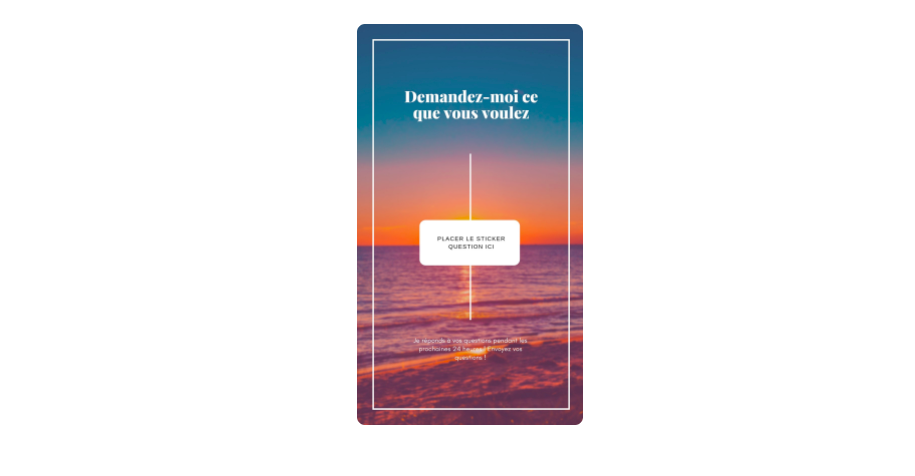 Encourage your community to DM you
Encouraging your viewers to send you a private message is a great way to create engagement as your audience will feel involved.
It also allows you to make yourself accessible and establish a relationship of trust and interaction. Your account will no longer be a collection of images, posts and stories and you'll put the human and interaction at the heart of your communication. This is a great way to build engagement and interact with an entire community.
Add locations
People are always interested in what's going on around them, it's an old journalistic principle that also works on Instagram. By adding the location to your story, you'll allow the public to find you using the location search or even on the Explore page.
Get informed
Don't hesitate to carefully review the terms and conditions of use of Instagram to find out more.
Finally, you can check out Influence4You's many articles on the topic help you learn more about social networks.
Don't hesitate to sign up to the Influence4You platform for great campaigns connecting brands and influencers.