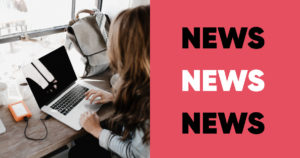 How to Launch a B2B Influencer Marketing Campaign
If you read our blog regularly, you already know how effective influencer marketing is. For several years now, advertisers have considered B2B influencer marketing as one of the best promotion tools. But what about brands whose customers are other companies? Well, the good news is that influencers specialized for this type of campaigns exist and the market is booming!
In this article we'll tell you all about B2B (also called B-to-B) influencer marketing and how to work with these influencers.
B2B or B2C influencers: what's the difference?
Before diving in, let's differentiate between B2C and B2B influencers so we can understand their role and what they can bring to the table.
Firstly, B2C influencers aka 'regular' influencers help brands promote a product or a message to the general public. B2C influencers are characterized by two major elements (beyond the 'general public' aspect): their audience's empathy for them and the sincerity of their message. That is to say expertise doesn't necessarily play a part. It is also worth recalling that  consumers are 92% more likely to trust their peers over advertising when it comes to purchasing decisions.
B2B influencer marketing is no exception to this rule, as companies prefer to follow the advice of experts. In this case, expertise guarantees the authenticity of the influencer's message. B2B influencers tend not to be popular personalities on Instagram, but rather Key Opinion Leaders (KOLs) who are experts in a sector. These journalists, executives or even business leaders are very present on Linkedin and specialize in a specific field in which their professional experience gives them non-negotiable credibility. Here expertise is key. A B-to-B influencer who specializes in ERP might not be knowledgeable about blockchains, HR issues or the green economy, for example. What matters in B-to-B marketing is the expertise of the influencer, not their reach.
The benefits of influencer marketing for your B2B company
Now that we know who these B2B influencers are, let's talk about the benefits they bring to your campaigns.
First of all, they have a unique and external perspective regarding your company, which translates to a greater impact on your target. As professional KOLs, they can easily showcase your existing marketing content and put your brand in the spotlight. B2B influencers can also give you access to their valuable professional network and therefore help you make new contacts that you might otherwise have been unable to reach. Finally, their expertise will help you identify problems related to your audience and provide you with the answers your targets expect.
What kind of B2B influencer campaigns can you run?
Campaigns with B2B influencers can take many forms. Most of the time, it's a post (text, video or even photo) made on a social media in which the influencer shares his experience or bring his expertise during an event created by your company. As shown in the graph below, the main platform used is (drum roll)…  Linkedin, the leading professional networking platform.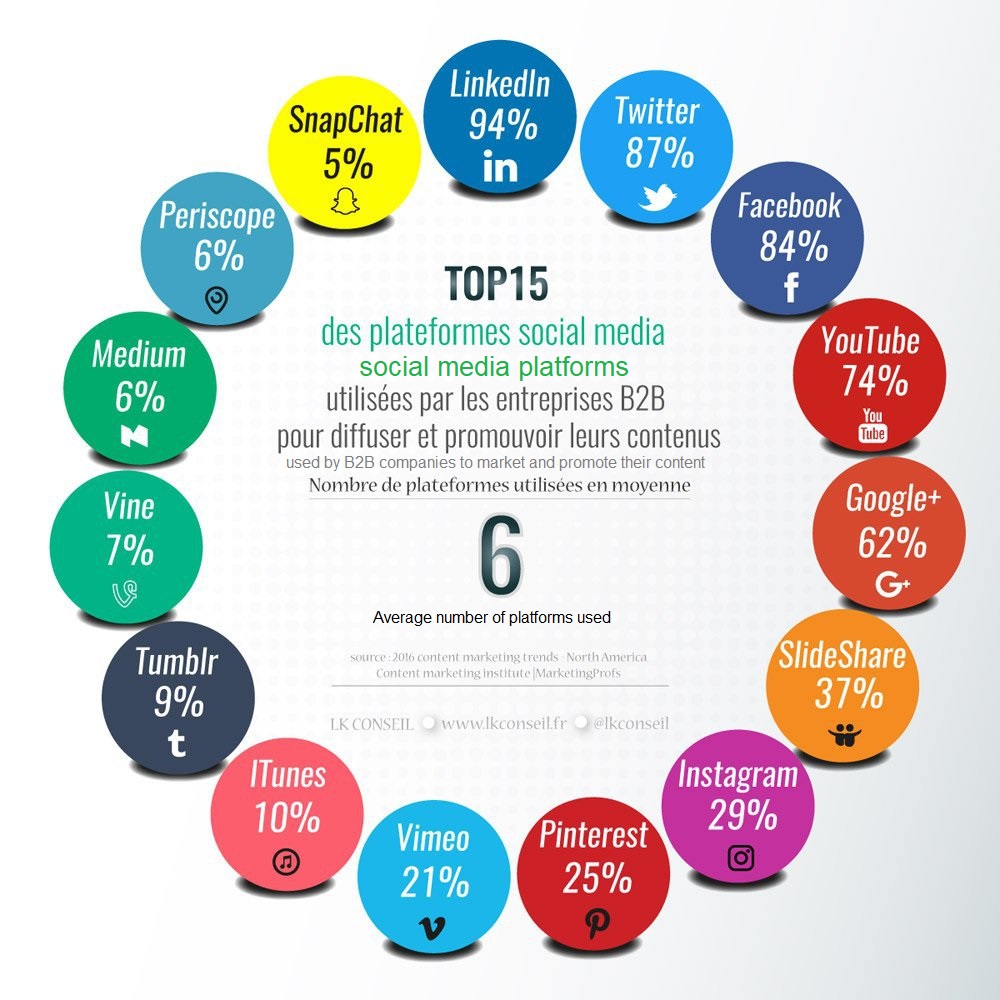 However, know that you can also run B2B campaigns on Twitter or Facebook, the two main professional networks. Professional blogs are also a great place to promote your brand because they have enough credibility with buyers to influence their purchasing decisions.
In summary, here's a (not exhaustive) list of the types of content that B2B influencers can provide you with:
Testimonials
Articles
Interviews
Videos
Photos
(Web)conferences
Activities such as round tables or events
It's up to you to choose how the influencer should relay the message (product or service review, opinion piece…).
Finally, B2B influencer marketing campaigns can also help your recruiting. General Electric has used feminist Lena Dunham's blog Lenny Letter to recruit and encourage women to join the tech industry. For more examples of successful B2B campaigns, please read this great article from InfluencerMarketingHub.
Access data on 500,000 of LinkedIn profiles
Now you know the basics of B2B influencer marketing! And there is more good news: Influence4You has acquired Linkalyze, the only SaaS monitoring tool to manage influencers on LinkedIn, becoming the most comprehensive platform on the market.
In the meantime, you can already run campaigns with B-to-B influencers on Facebook, Twitter or blogs!
Download the Linkalyze Chrome extension for free
The Linkalyze offer has been simplified and paid plans are now free of charge. Download the new Plugin Chrome Linkalyze so you can easily (and for free):
Monitor keywords so you can react as soon as possible (like a Google Alert on LinkedIn)
Access advanced profile data from LinkedIn
Contact us to launch your next B to B influencer campaign!