In 2022, being on the internet is crucial for companies to be able to reach the widest audience possible. If you still doubt the importance of the web, here are some figures that might quickly change your mind.
According to the latest We Are Social Digital Report, 63% of the world's population is now connected. There are 4.65 billion users on social networks worldwide, or 58.7% of the population. On average, a typical web user spends 48 hours online each week. We bet that you too open Instagram, TikTok and YouTube whenever you get the chance.
Thanks to this data, we can reach an obvious conclusion: the Web is now the go-to format to reach as wide an audience as possible. This is especially the case if you want to grab the attention of younger communities. This doesn't mean that other more traditional forms of communication, such as television, radio or billboards are no longer relevant. But these strategies must be backed by well thought-out digital communication to continue to be effective.
Some key figures on digital communication
In the past several years, Instagram and YouTube have been offering companies the opportunity to reach their target audiences via targeted ad campaigns. These ads may appear in the news feed, between two stories or before a video starts. More recently, TikTok launched new ad formats such as those that appear when you open the app and in content recommendations on the 'For you' page. Whether on Google or news sites … there's no shortage of advertising space.
Worldwide, digital advertising continues to grow. Digital advertising spending in the United States is expected to increase by more than 100 percent between 2019 and 2024. By 2026, spending will likely reach 876 billion dollars. Social media advertising looks no less promising promising, with global spending expected to double in the next 5 or 6 years.
We can of course include influencer marketing in this sphere. This communication strategy can help you reach your target audience via content creators. They create posts in partnership with the brand and put them on social networks to reach a specific target audience. Companies solicit them for product placements or other forms of content creation. In general, these posts go alongside those found on the company's own accounts, except they reach a different audience. A strategy that can work very well if done properly. The global investment figures for this marketing lever will astound you. By 2021, the sector is expected to be worth $15 billion. By 2025, it could exceed $22 billion.
How to use influencer marketing in your digital communication?
To reach the widest audience on social networks, influencer marketing is a key tool. The only difficulty? Standing out on these platforms which are becoming increasingly saturated. That's where established influencers with loyal communities come in. Perhaps you're now asking yourself a question. How do you come up with successful influencer marketing campaigns?
To help you with this, check out our free eBook, 'The Secrets of Influence Marketing: 87 Ideas for Your Influencer Campaigns'.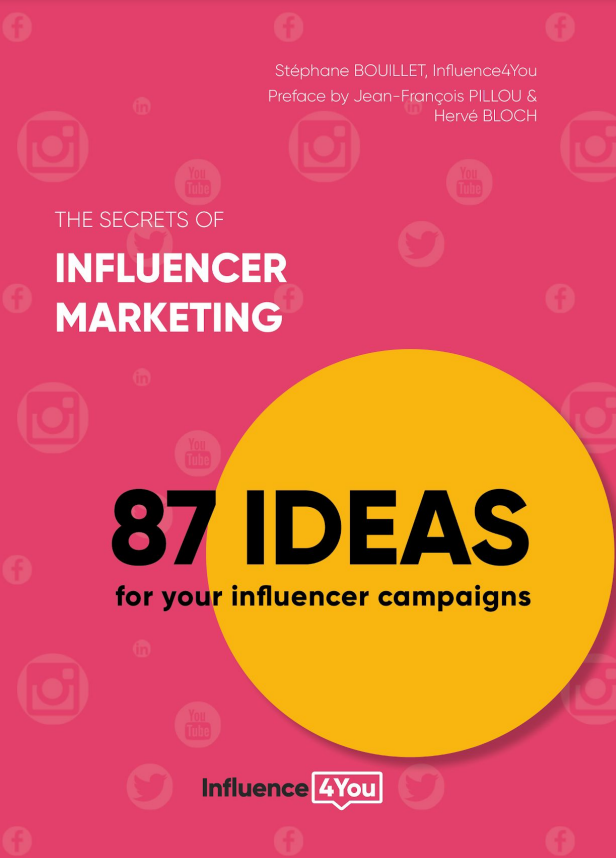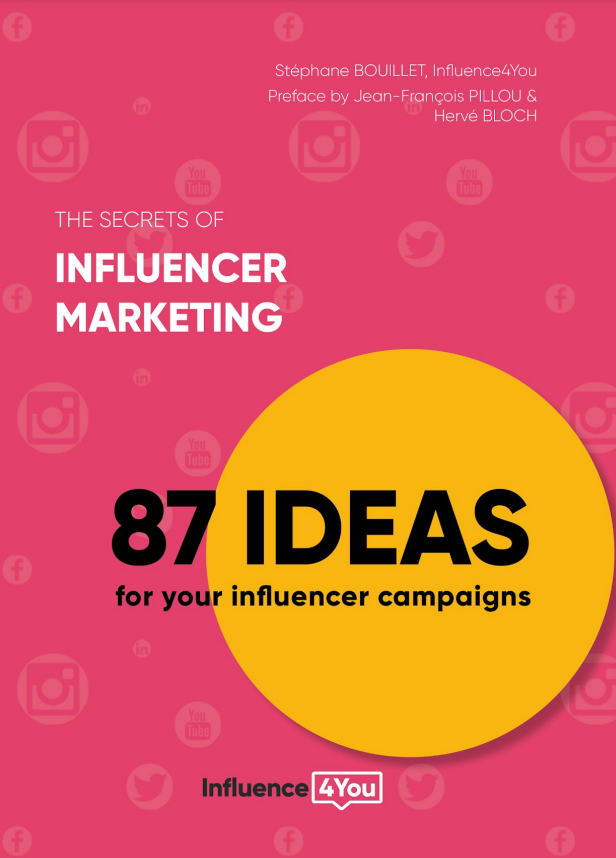 With influencer marketing campaigns, companies can achieve a number of objectives whether to make themselves known, increase visibility, sell more, or grow their presence on social networks… They could indeed try to carry out all of this on their own. But this creates new problems. How do you go about creating engaging content on social networks? According to Hootsuite in 2021, 68% of web users believe that companies do not share enough interesting content on the web.
By calling on content creators, companies ensure that they are in line with the platform's trends when they communicate. Indeed, creating content for Instagram is not the same as creating content for TikTok or Pinterest.
TikTok's trends are new and sometimes tricky to grasp. Our eBook, '50+ Ideas for Your Influencer Campaigns on TikTok' will provide you with inspiration and practical ideas for your influencer campaigns.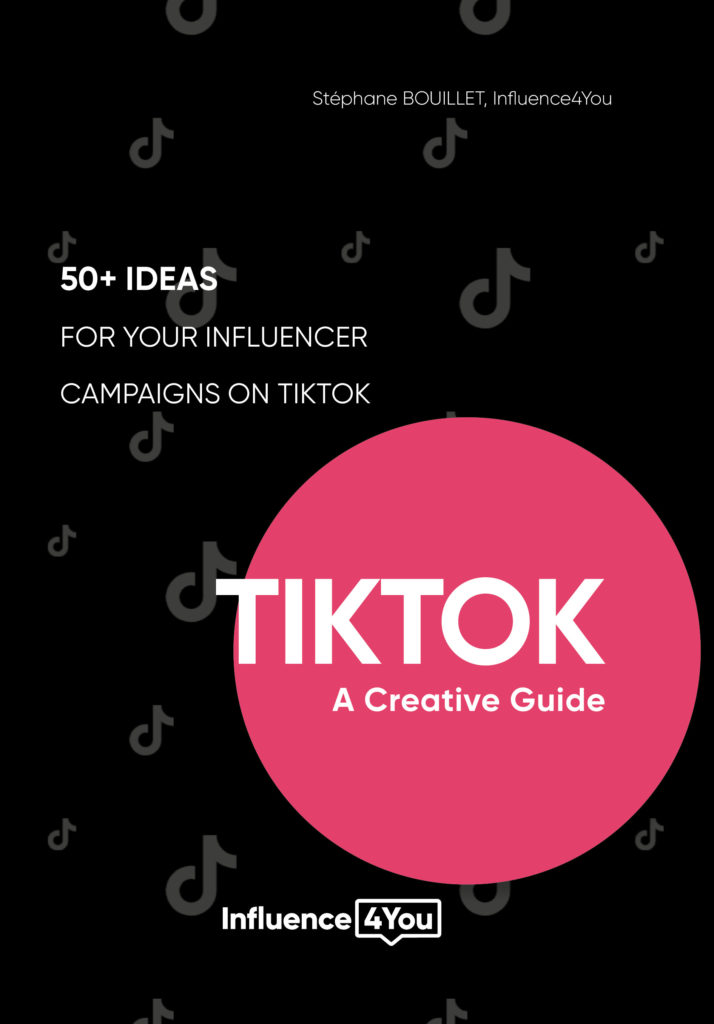 Sometimes, when you launch on a social network that you're not familiar with, it can be difficult to know what is expected of us, without spending hours, days, months or even years on it. Content creators know. They've been experimenting for a while and are the only ones to have such an intricate understanding of the different platforms.
We Are Social's Digital Report shows how social network users expect certain posts depending on the platform. 7 out of 10 people use Facebook to interact with family. It is also the platform where users are most likely to make a purchase. 72% of those who've tried social commerce did so on this application. On TikTok, 77% seek funny and entertaining content. On Pinterest, 38% expect more brand-related posts.
Without real in-depth knowledge of these markets, companies can lose a lot of time and become discouraged when they don't see the results they want.
Influencer marketing, the most effective marketing format
Influencer marketing has been identified as the most effective marketing format (ahead of SEO, TV, billboards, social ads…) by 50 marketing professionals. It is the best tool for meeting your most important communication objectives. But it is also a space that is constantly evolving.
Influencer marketing agencies and content creators are there to guide you. For a real impact on social networks, don't overlook this strategy. Need help getting started?
To find out more and to launch your influencer marketing campaigns, don't hesitate to get in touch. Our experts will be able to provide you with clear advice on how to reach your goals.
Are you an influencer? Sign up to our platform for free and find your next collaboration!
Sources: