Top 12 Twitch Influencers 2022
Twitch is a rather mature live streaming platform, as it was launched in 2011, but it has been experiencing a surge in popularity the past few years, in terms of streamers and viewers. This was particularly the case this year, when Twitch saw an influx of 3.5M new streamers, not counting subscribers. The platform allows you to livestream, but also to watch past broadcasts, without edits.
The platform has managed to strike a balance between its free and paid services, making it easier for streamers to get paid than on YouTube, even offering the possibility to make donations to creators. Many YouTubers have moved to Twitch to livestream regularly, in addition to their YouTube schedule.
This site is an excellent addition for YouTube subscribers who would like to see and know more about their favorite creators. The platform also has a more "intimate" dimension as it offers the possibility of interacting via chat during livestreams. It's an excellent platform to launch an innovative marketing campaign, especially as partnerships are underdeveloped on Twitch at the moment.
In this article, we'll discover our selection of 12 Twitch influencers to inspire you!
As we said earlier, many YouTubers, especially gaming ones, have moved to this platform to offer additional content to their audiences. This is the case of Squeezie, who has almost 2.9 M followers on his Twitch channel. He streams several times a week for the pleasure of his subscribers, playing all genres of games. Whether horror, interactive, platformers, mobile… There's lots of gameplay to be found on his channel!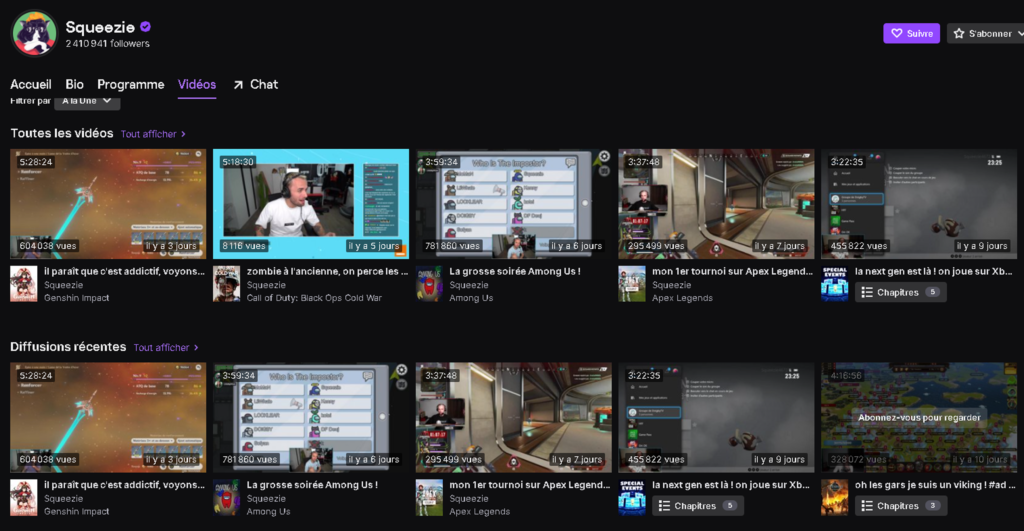 Maghla did the opposite of Squeezie. With a Twitch channel of more than 500k followers, she uploads past broadcasts and best-off montages on her YouTube channel. With a soft spot for dark and horror games, the gamer easily draws us into the games she tries out. Maghla offers a bit of femininity in this mainly masculine world, and has on top of that impressive mastery of her controller!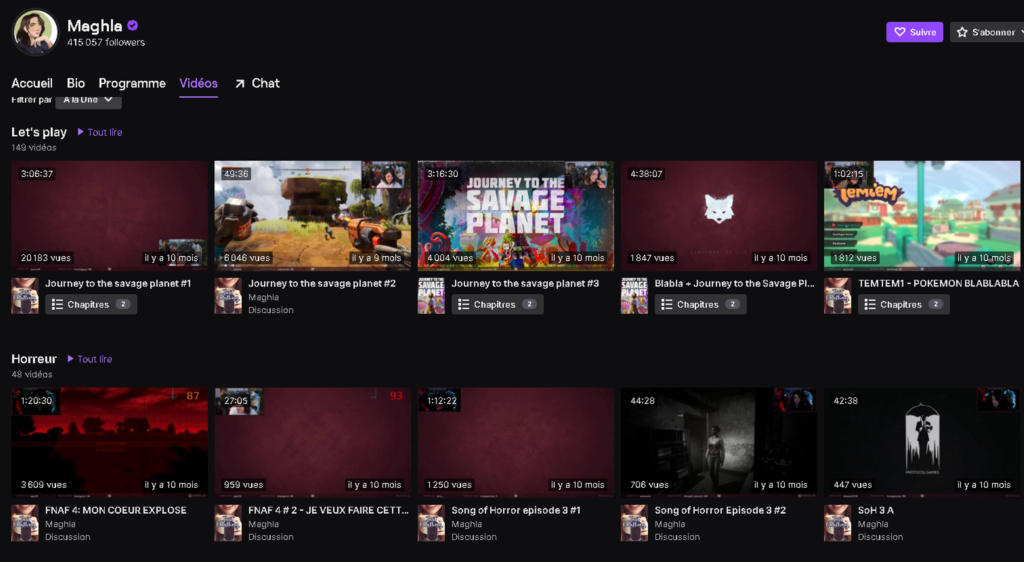 With almost 1M subscribers, Sardoche is a very popular streamer on Twitch. A tea enthusiast, the young man never gives up on a game and keeps on trying hard to finally succeed. He also uploads best-off and replays on his YouTube channel. Not to mention original videos about video games. With his not always politically correct humor, Sardoche takes us into his multi-gaming universe.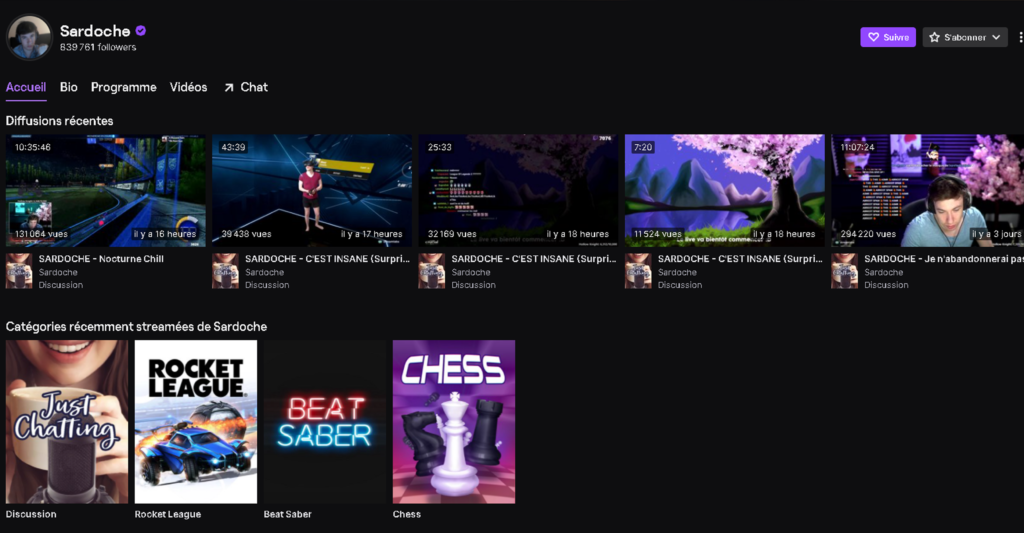 Corentin, his real name, is a former professional Call of Duty player. Still a video game professional, the "French Monster" is currently the most awarded player on consoles. He is a multi-champion in France and Europe and one of the most popular streamers on Twitch. A young man with a successful career in the world of video games and 3 M subscribers on Twitch.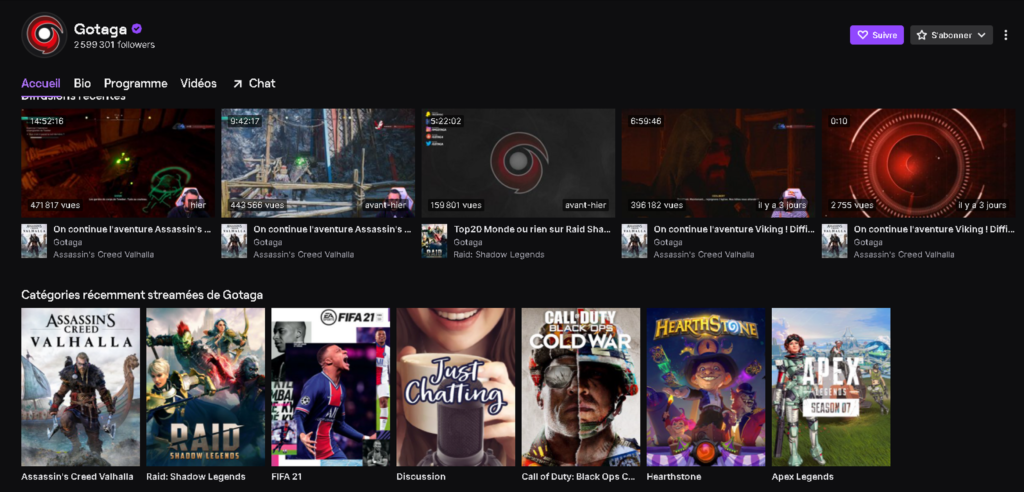 Jeel is a streamer who offers gaming content, but not only. Passionate about Japanese culture, manga, and RPGs, she also draws and has a soft spot for retro-gaming. An influencer with a soft voice who takes us into her retro and joyful universe. In addition, she streams very regularly, offering a lot of content to her streamers. The varied nature of her livestreams allows a wide variety of people to enjoy the young woman's Twitch channel.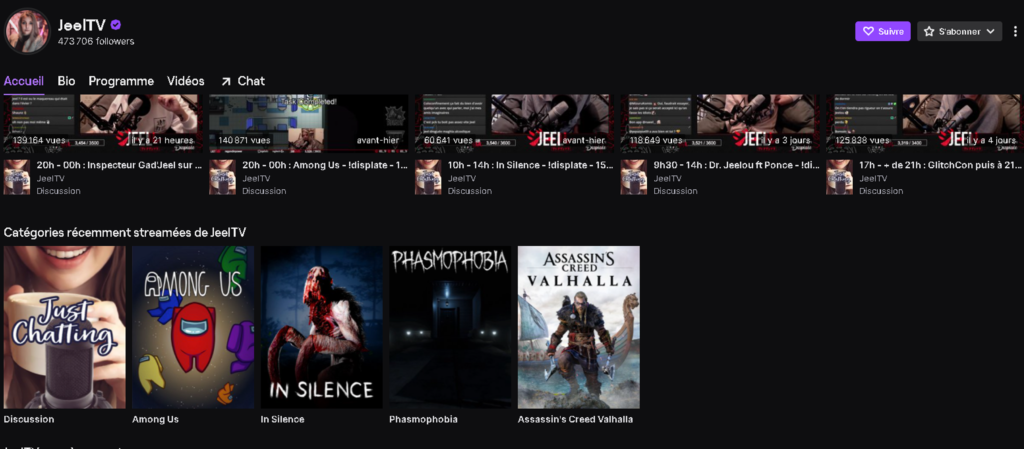 With 1.1 million followers, Domingo is a very popular streamer on the platform. For his gaming livestreams, of course, but not only as he regularly offers a podcast where he invites fellow streamers on to talk about video games. He even recently received the great Jamy from the French TV show C'est pas Sorcier ("It's not rocket science") for his first time on the Twitch platform!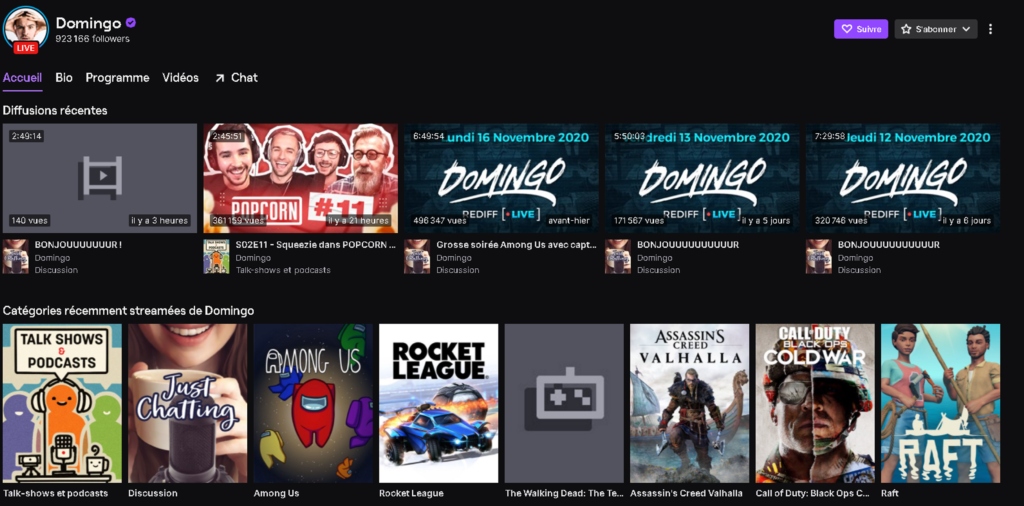 The young independent streamer offers lots of video games content, and also often has access to early access games. This allows fans to discover a game before it is released, and make them want to buy it. Having even released his own video game, "As Far as the Eye," ZeratoR continues to climb in popularity despite his 1.1 million followers!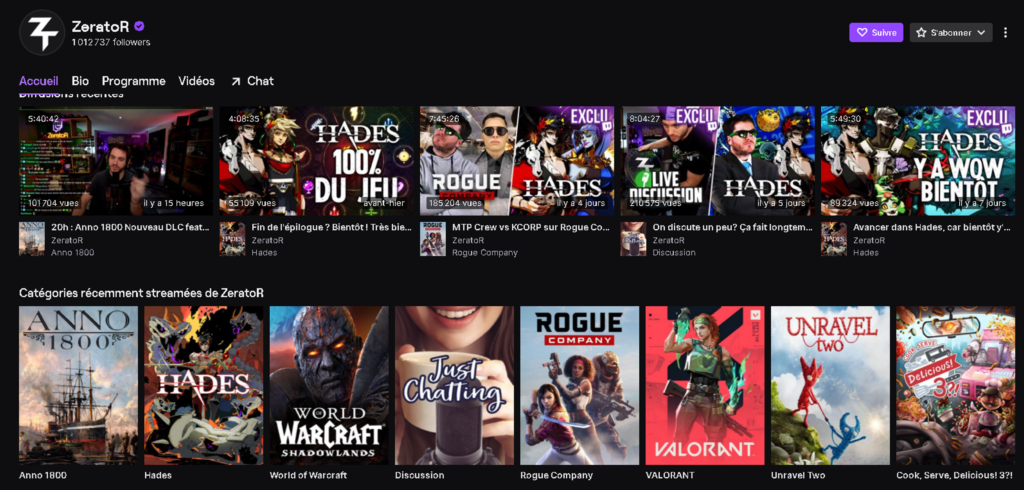 Bruce is a very specialized streamer, as he is a professional soccer player. He is one of the most successful players in the video game category. He was indeed four-time world champion, three times on FIFA and once on PES. An impressive record of achievement for a player who is still young. Surely a bright future for the gaming professional!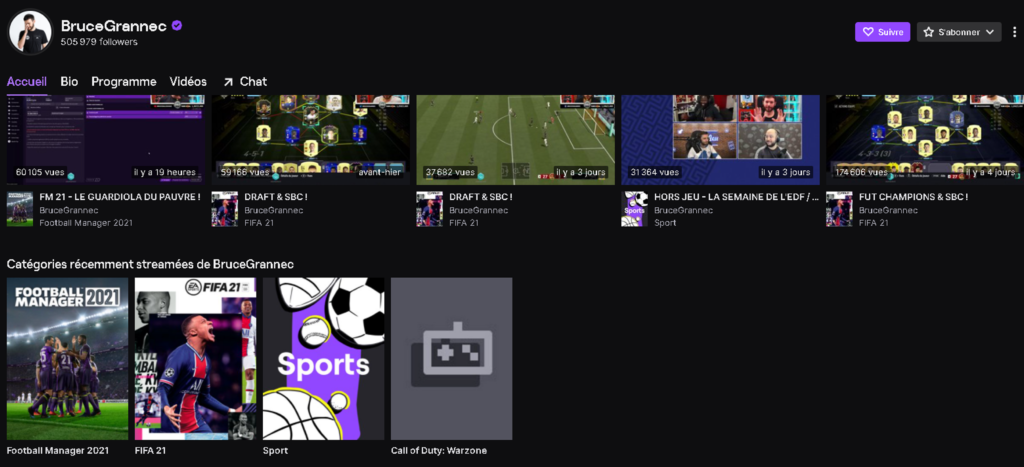 Xari is a very chill streamer who likes to geek out on video games as much as he likes to start a live chat or to watch goofy shows with his followers. A young man who's gaining traction on the platform, and has even had access to a few game previews, such as for the highly anticipated Assassin's Creed: Valhalla.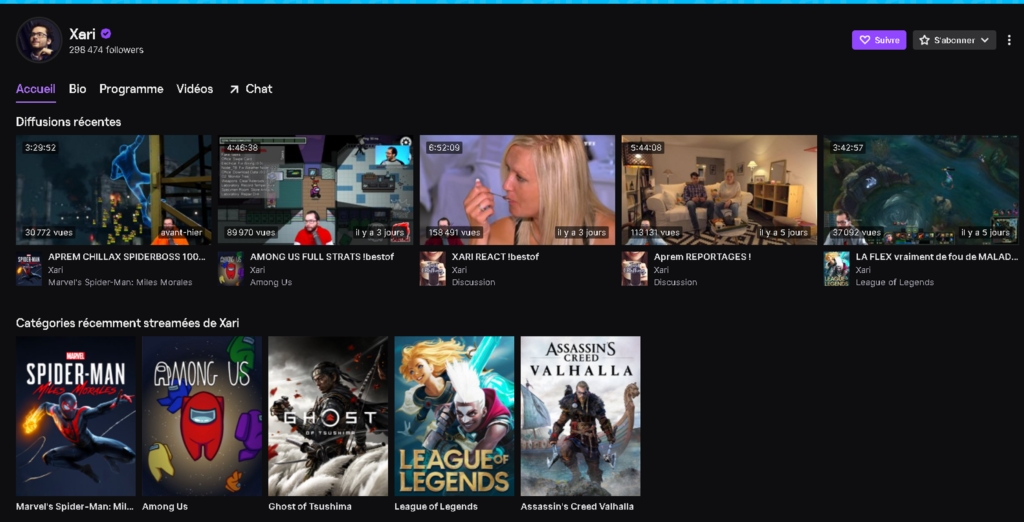 He's one of the most productive streamers of the list. He streams very regularly, geeking out mainly on Grand Theft Auto V, a game that certainly requires many hours to complete. He also initiates discussions with his subscribers on various topics, with humor and good spirits.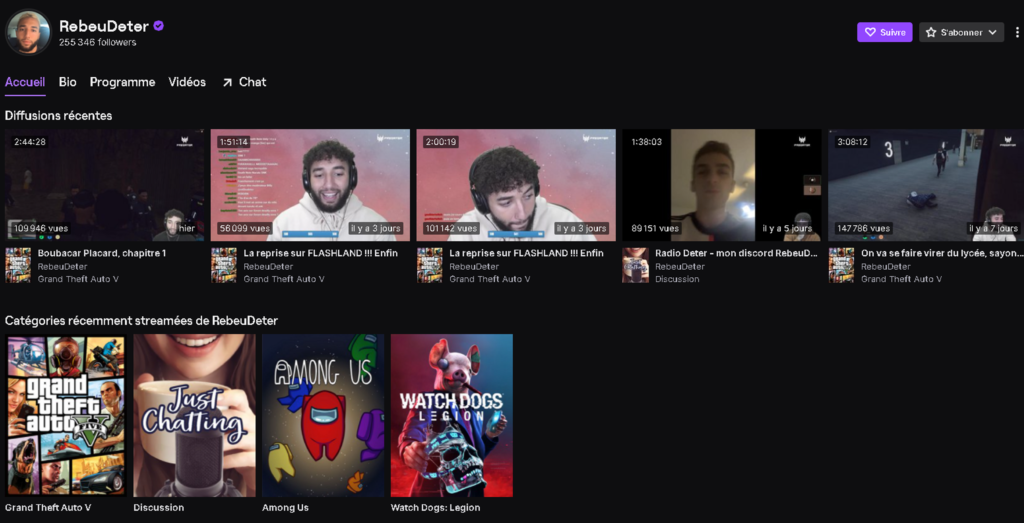 Shaunz started during the golden age of League Of Legends, or LOL, where he was a professional player. He became a coach on this same game afterwards, and now regularly streams many different games on Twitch. Like others, he also likes to initiate discussions on topics revolving around video games with his followers.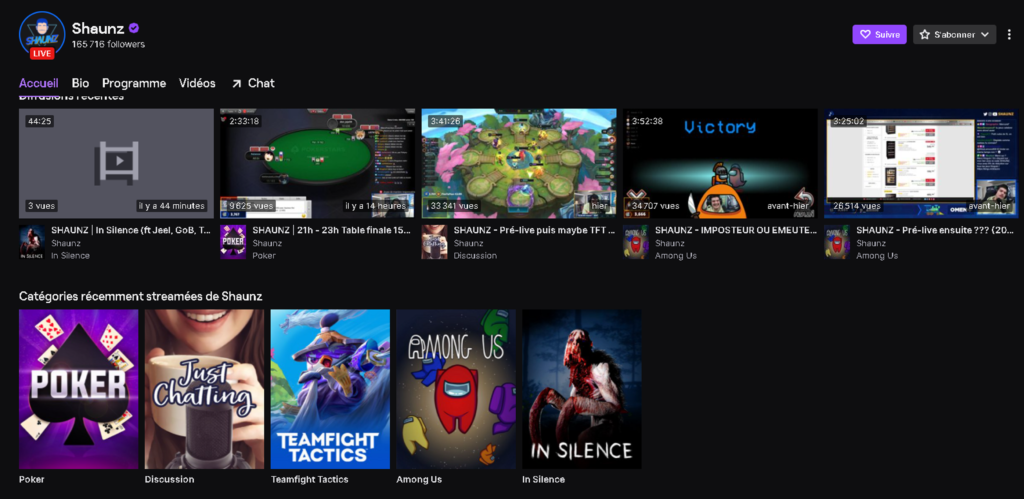 Ponce certainly has a lot of stamina, as his streams sometimes last up to 8 hours! It must work as he's accumulated more than 550k subscribers. He streams many games, recent as well as retro, like Super Mario Galaxy which is a classic of its generation.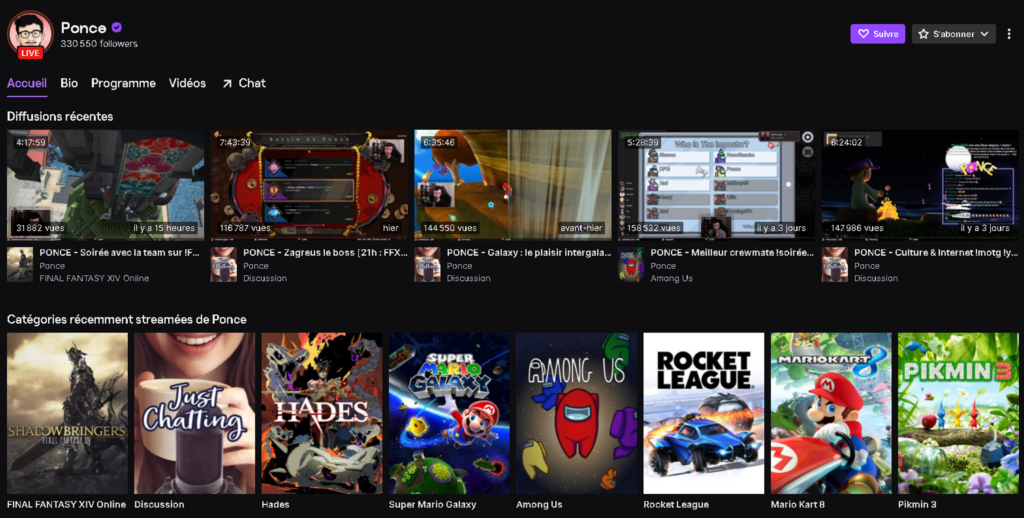 We hope this selection of Twitch influencers has inspired you!
If you want to get in touch with a gaming influencer, you can consult our article on the Top 10 gaming influencers and you can also download our guide: High Tech & Gaming: how to launch your products with influencers?