Top 10 Tools for TikTok to Boost your Growth in 2023
TikTok is the most popular app on the market right now with 1000M+ active users. The app is more and more competitive every day as new influencers are popping up every single day gaining fame in their niche.
The rising popularity of TikTok and its competition can make it difficult for new and aspiring creators to get noticed also figure out how to create/edit content, how to monitor your performance on the platform, too.
The good news is that if you want to stand out on the platform to boost your growth and followers, manage your TikTok presence and analyze performance you can make use of TikTok tools to help you grow your audience whether you're a brand, an influencer, or a regular user.
In this article, we will explore the Top 10 tools for TikTok and what they can help you accomplish. Let's dive right in!
1) Wondershare
Wondershare is the best tool for exceptional video editing, it offers a range of beautiful overlays. They feature a Filmstock with loads of royalty-free audio files, video files, video effects, stock images, etc. It's an all-in-one handy tool for TikTok video creators.
If you wish to learn editing and photography skills, simply subscribe to their Video Editing Academy. The platform offers 24/7 user-friendly support with helpful tips on growth and other support channels.
2) Viamaker
Viamaker is a free, all-in-one video editing app that helps you create amazing TikTok videos. This tool is easy to use. You can trim, reverse, and add speed change effects to your videos. Advanced filters help you add a creative and personal touch. The app also includes a massive music library so you can engage visitors with fun sounds.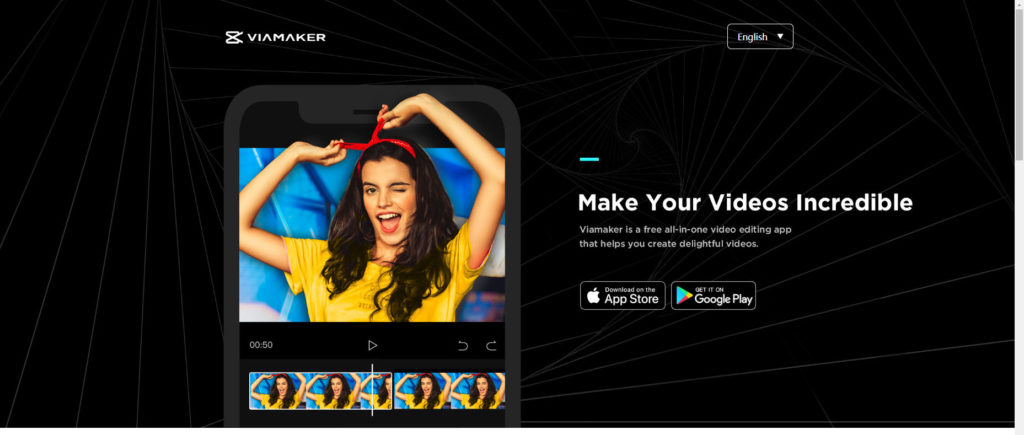 3) TikTok Analytics
TikTok Analytics is an in-app analytics platform. One can access it for free if you have a TikTok Pro account. This platform shows you a complete overview of the account based on the last 7–28 days' activities.
Using this tool you can monitor video views, profile views, and follower count, get a top-line view of your audience demographics and view in-depth analytics for your content including likes count, comments, shares, video playtime, average watch time, and more.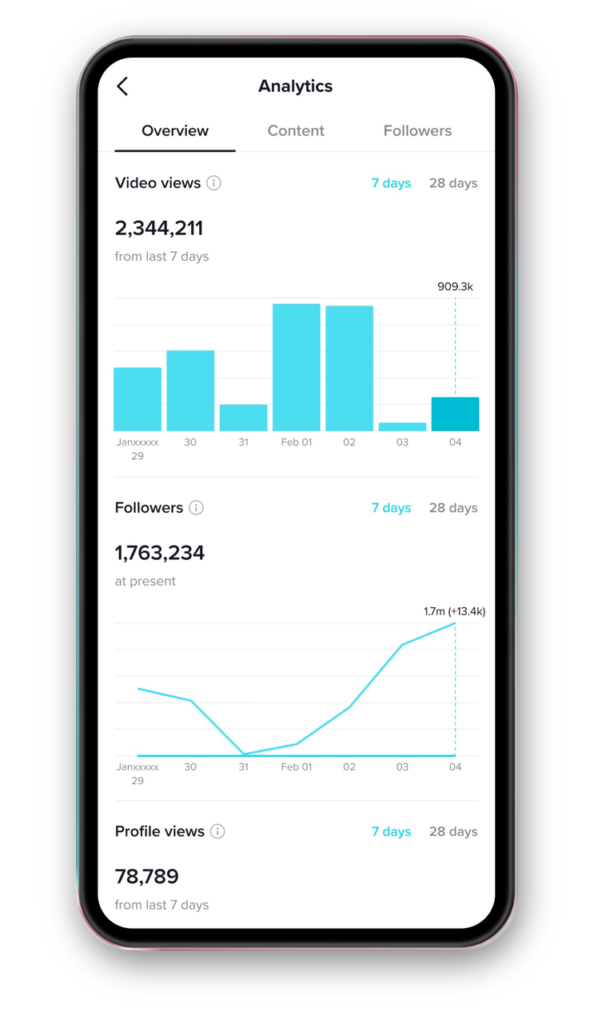 4) Loomly
Loomly is a social media posting and scheduling tool that helps you collaborate, publish, and measure your social media marketing efforts from a single platform. It offers post ideas, a content library, optimization tips, and more.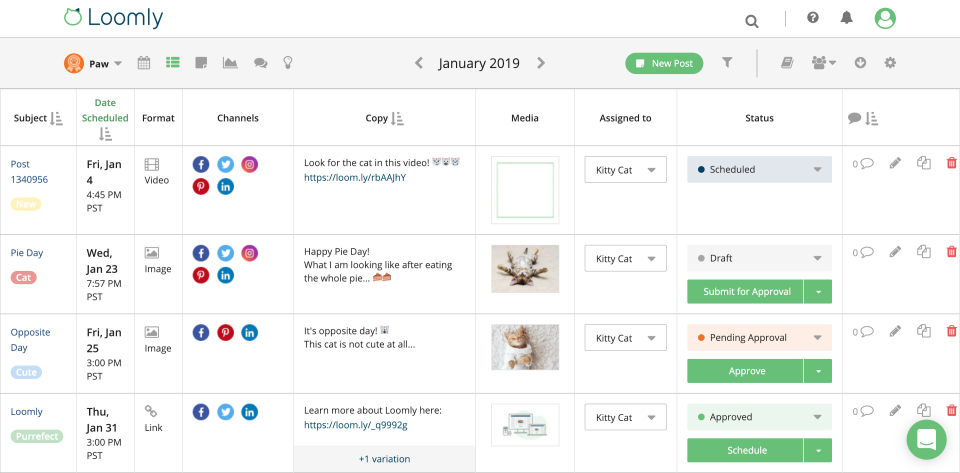 5) SocialPilot
SocialPilot is a simple and cost-effective social media marketing tool for teams and agencies. More than 115,000 businesses use SocialPilot to manage their social media, schedule posts, improve engagement, and analyze results. This tool also helps you to discover relevant and trending content for different keywords and influencers, helps you to shorten your long URLs, and schedules and shares content from anywhere on the internet.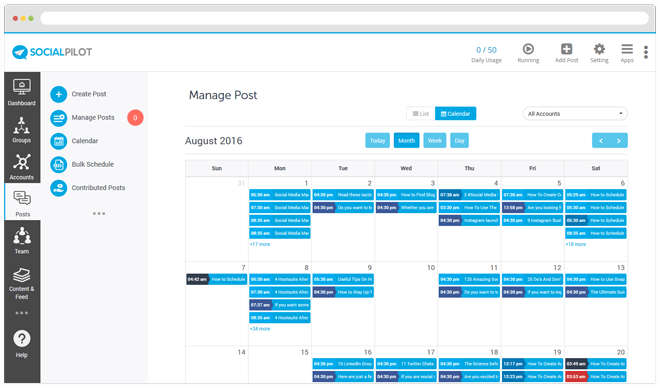 6) TikTok Money Calculator
The TikTok Money Calculator is useful for established influencers and aspiring influencers alike. Established Influencers can use the calculator as a guideline to set rates for endorsing a brand's products or services.
Aspiring influencers can get information on other TikTok users who share the same interest (aka, your competitors) to calculate potential earnings from the platform.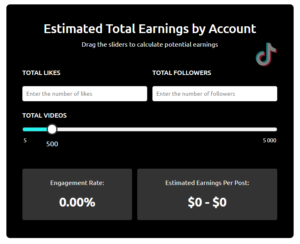 7) Later
Later is a hashtag suggestions tool. You can discover the most efficient hashtags that will boost your posts! You can search by mentions and tags to add content to your media library and repost in a few clicks.
8) TokUpgrade
TokUpgrade is a fully-managed service that will help you grow your TikTok following by increasing profile views through organic engagement. This tool helps to do advanced targeting based on ideal demographics and the best part it allows you to blacklist specific accounts, keywords, hashtags, or languages you don't want to engage with.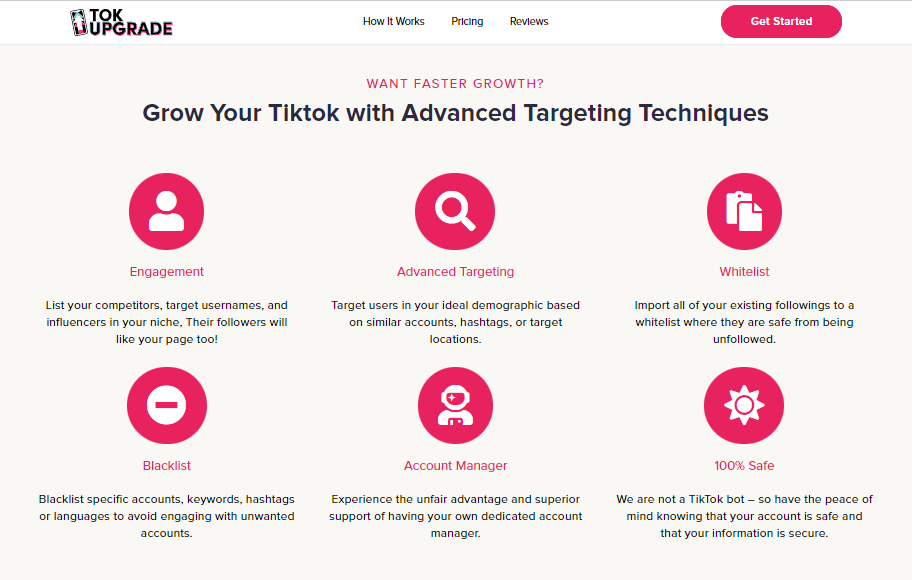 9) HypeAuditor
HypeAuditor is an AI-powered Instagram, YouTube, TikTok, Twitter, and Twitch analytics and Discovery tool that helps to find relevant influencers, get insights about their audience, increase advertisers' ROI and safeguard authenticity in influencer marketing.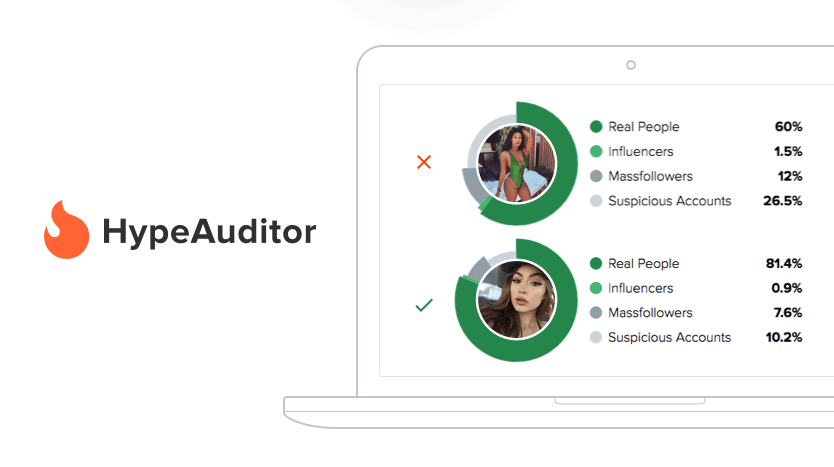 10) Influence4You
Influence4You is an Influencer Marketing Platform with more than 300,000 subscribed influencers and access to 300 million profiles all around the world. Influencers can register on this platform for free and earn money by collaborating and creating content for brands. Brands can use this platform to find the right influencer in their niche and collaborate with them to promote their product and services by managing the influencer campaigns on the platform itself. Unlike, any other influencer marketing platform Influence4You has a built-in feature that detects fake followers of an influencer. Influence4You is the most complete platform for Influencer Marketing whether you're a brand or an influencer.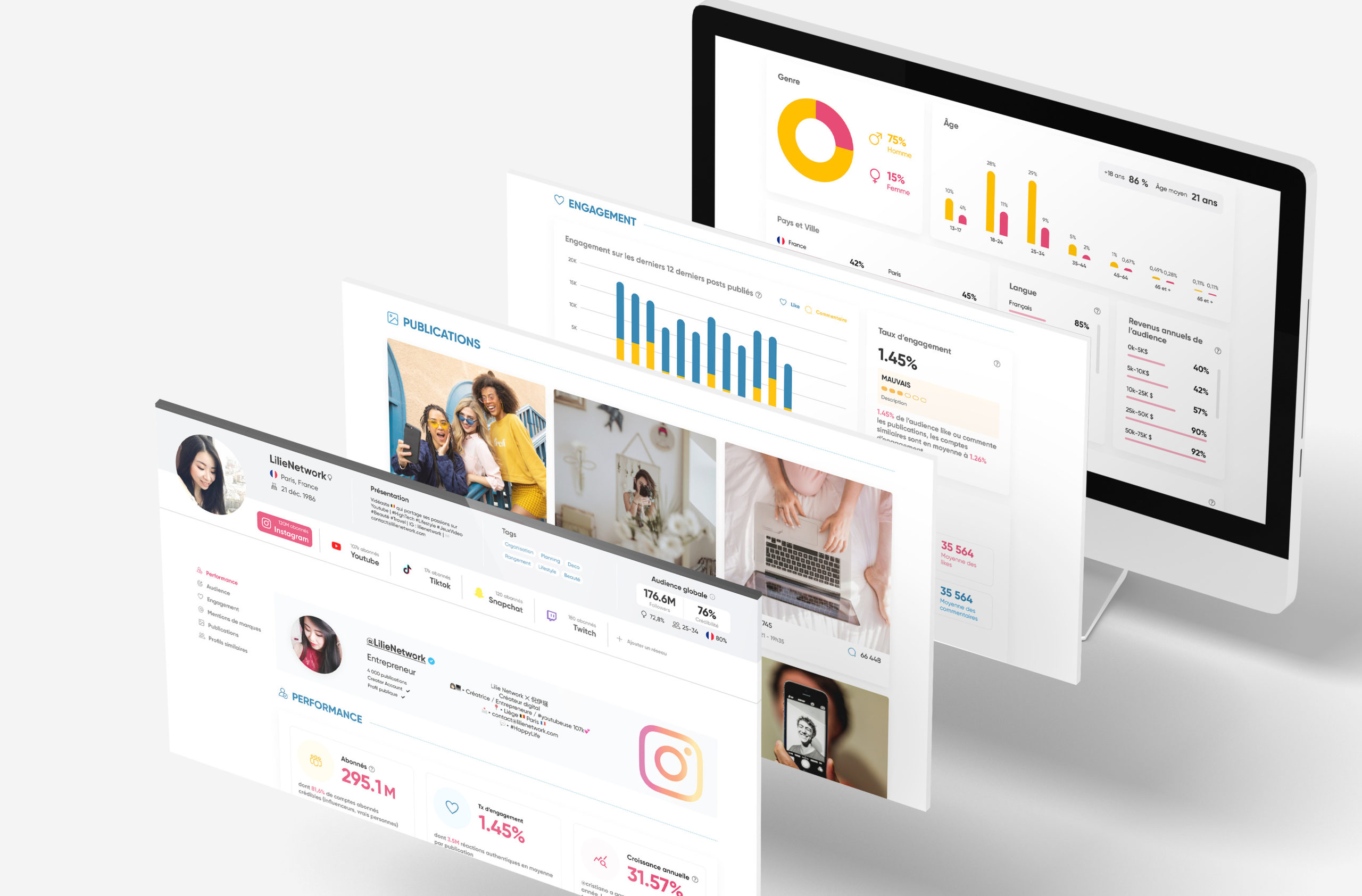 These were our Top 10 tools listed for creating and managing your TikTok account in 2023.
As experts in Influencer Marketing for more than 10+ years, We don't recommend tools that let you buy followers and likes for TikTok or any other social media platforms as it's not helpful in the long run. There are few tools AI-powered tools in the market like HypeAuditor can easily detect the fake followers of an influencer on any social media which eventually reduces your chances to collaborate with brands and earn money as an influencer. Hence, we have not listed such tools.
Influence4You is also an Influencer Marketing Agency. We are experts in Influencer marketing for 10+ years helping brands by promoting their products and services, managing their influencer campaigns, and improving engagement as the content is launched on social media platforms like Instagram, TikTok, Twitter, YouTube, and others.
If you are looking forward to launching your Influencer campaign or need help in finding the right influencer in your niche, don't hesitate to contact us.
Additional Info:-