Before getting started, let's do a quick retrospective. In the early days of influencer marketing in the 2010s, content creators were regularly asked to participate in events. Brands, and in particular their press agents, quickly understood the benefit of leveraging these new profiles: they know how to get lots of traffic on social networks and great visibility on the web.
Then, over the years, influencer marketing agencies gained a foothold. They offer companies support in developing their influencer marketing strategy. Their numbers have skyrocketed in recent years. Worldwide, they've gone from 335 in 2016 to 1120 in 2019. The majority of them focus on influencer relations. What are the advantages of using these kinds of agencies for managing your public relations as well?
When influencer marketing and public relations go hand in hand
When a company calls on the services of a PR agency, they above all want to build their reputation. Press agents help them attract as many journalists as possible and ensure that they talk about the company, its offer or service. There are several reasons why they shouldn't handle this themselves. Their team do not know how to present the information they want to share, have no knowledge of the media and how they work, and do not have the right connections.
Press agents have all of these skills. In most if not all cases, their job is to write non-commercial press releases. The idea is to utilise storytelling to get the journalist on board. Sound familiar? Influencer marketing specialists work on similar issues. For communications to have more impact, you need to put commercial messaging aside and focus on effective storytelling. Both press agents and influencer project managers (as well as other jobs in the sector) thus begin by doing the same work.
Today, there are three main reasons why companies call on an influencer marketing agencies. 85% of companies use influencer marketing to increase brand awareness. 71% use it to reach new audiences, and 64% to generate sales.
The first two can also define the objectives of a public relations campaign. Combining an influencer marketing strategy with a PR strategy thus allows a company to work on its overall goal with different entry points. Influencer marketing reaches the consumer through recommendation and word-of-mouth. The content creator acts as an intermediary. PR meanwhile relies on journalists who are authorities in their field and will give additional credibility to the message to convey.
Lastly, we almost forgot to include one of the key points that proves that public relations are a perfect complement to an influencer marketing campaign. When a company calls on the services of a press agent, the objective is most often in regard to SEO. Via articles, and the links within them, brands can improve their SEO as well as brand image. On social networks, SEO is more difficult to target.
Which type of agency to choose?
As you'll have gathered, influencer marketing and public relations complement each other. Moreover, for 37% of marketers, journalists remain the primary influencers to reach. But as with content creators, finding the right person can be tricky.
Press agents utilise their networks to facilitate business relations. They tend to have close contact with many journalists in very specialised fields whom they can get in touch with regularly to share information. 70% of press agents work in the same way to reach influencers. They get their contact details so that they can be contact them as soon as they have information to share.
On the other hand, while they may have lots of contacts, press agents have a weakness. Ninety percent of them use social networks for their goals, but admit that they're not specialists in the subject. By working with an influencer marketing agency and using public relations, companies ensure optimal visibility on all mediums: television, radio, print, web and social networks.
It is not unusual now to see influencer marketing campaigns magnified by press coverage. For example, Tess Holliday became a leader in the "Bo Po" or body positive movement when she began posting on Instagram. Creating hashtags like #effyourbeautystandards, she has now landed modelling contracts and a People magazine cover. In 2019, she and other beauty and fashion influencers featured in Isle of Paradise's 'Get Body Posi' campaign and many outlets picked up and shared it.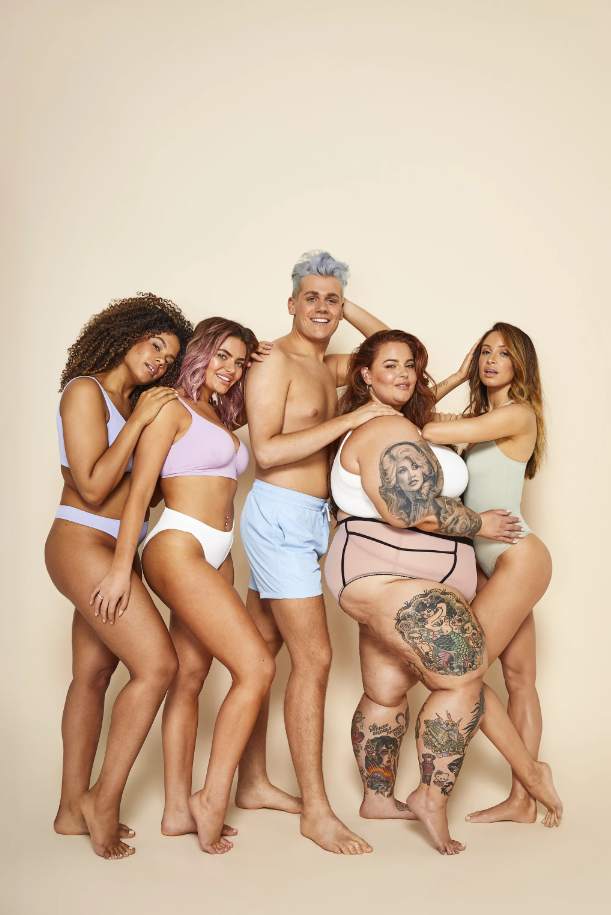 Influencer marketing and public relations are then the perfect combo to work on brand awareness and brand image. By combining the two, companies can ensure that the impact is monitored and that the same message is shared correctly among several target audiences.
So, are you ready to combine public relations and influencer marketing?
If you'd like to create campaigns with influencers, don't hesitate to get in touch with us
Sources: