Top 10 Travel Influencers in 2023
They are the new explorers of our digital times, and perhaps also rank amongst the people we envy the most… who doesn't wish they were living the glam life of a travel influencer? Every day they share highlights on their social media channels of a life of discovery, travels and encounters with new cultures. Their tales and adventures turn wanderlust dreams into reality and tempt us to follow them as we watch from the comfort of our sofas. From heavenly beaches to breathtaking views or luxury hotels, they take us with them in their virtual suitcases on journeys across the globe, and we live vicariously through their quality content.
In blog articles, vlogs, or snapshots shared on their accounts, travel influencers are everywhere on social media. Their influence is so impressive that numerous brands, agencies or even hotel groups make use of their services for their marketing campaigns. Here's what we've got to say on how the tourism industry can work with influencers.
At Influence4You, we've binged through the content of countless accounts brought to us by this new generation of explorers, and here are our top 10 travel influencers in 2023.
The Bucket List Family
The most travel-friendly family
In 2015 this ordinary family decided to sell everything and go on an extraordinary adventure around the world. Here are two parents brave enough to take their 3 kids on an epic journey. They defied the stereotypes that come with the idea of normal family life settled in a nice family home, working normal jobs. Now, these "Family Travel Journalists" have become the most followed family on Instagram… They may describe themselves as an "average family" but there's no question the Gee's don't make for the average family photographs. You can watch the family grow through their wholesome content on YouTube, Instagram, or on their website. In spite of their caution that this is "no vacation", sharing its ups and downs, the family is having an incredible time of it!
Sorelle Amore
The most free-spirited
Sorelle Amore isn't just about travelling, but also the philosophy behind it: reflecting on who you are, discovering that "inner voice", finding your true self and above all being free to create, live and explore. Her "advanced selfies", as she calls them, are truly unique works of art. Sorelle inserts her body into different settings with both delicacy and boldness. Even more engaging is the words captioning the photos that reveal the thoughts prompted by the location she's at, and her own place within it. In her videos you discover another side of her character, bouncy, always ready to joke about herself. She's always ready to help other content creators following her to also live their dream lives. Her authentic and disarming personality resonates with anyone who stumbles across her content, and it's no doubt what won her ThirdHomes's Best Job on the Planet award in 2017.
Oneika the traveller
The most empowering
One huge personality! Having caught the travel bug early on, Oneika started sharing what it means to her to be black and abroad in her award-winning blog. Sassy, smiling, and fearless, the polyglot doesn't miss an opportunity to chat with a stranger, parachute and bungee jump, or tackle topics like diversity and multiculturalism head-on. Learning languages, dating on travels, supporting local communities abroad… The teacher turned TV host, writer and solo travel expert met her husband 11 years ago in a club in Hong Kong. After over 70 countries as a couple, Oneika has recently taken to travelling as a family with the arrival of baby Kira. Her blog is full of original content and is an inspiration to other travellers wishing to embrace the engaged and thrill-seeking lifestyle of which she is such a daring ambassador.
View this post on Instagram
Wonguy
The most 'Emily in Paris'
An aesthetic mixing architectural and natural. It's hard not to stay in the honeymoon phase when looking at the city of light and romance through Oliver's camera. His play on natural elements gives the city's buildings an ethereal feel. You'll find cityscapes reflected in ponds covering the pavement, or structured by the meanders of the Seine. At other times it's the sun's warm afternoon glow that is framed by the famous sites. His Instagram nurtures a distinctive elevated feel. 'Emily in Paris' may have been criticized by some for providing a fake, stereotypical depiction of Paris, but in his behind-the-scenes TikTok hacks the photographer has amassed even more followers than in merely publishing the final results!
View this post on Instagram
voyagefox
The most luxurious
Nathalie is probably the travel influencer you'll envy the most. She posts images of herself against wonders such as Italian monuments or ancient desert ruins in flowy silk dresses like a real-life mermaid. Going from one luxury hotel to the next, it's all infinity pools on azure coasts, and cute pigs you can pet on beaches in the Bahamas. For those who are curious, the hotels can be found in her blog's section dedicated to those 5* establishments listed per country. You can therefore find solace in the fact that they'll be there to consult the day you want to organize your honeymoon. In the meantime, you can keep adding new items daily to your bucket list, along with her 500k+ followers. We recommend watching her TikTok and Instagram videos for those perfect sunset vibes accompanied by soothing, peaceful music… it's almost like we were there too for a second.
View this post on Instagram
Kold
The most exciting
This is definitely the channel to follow for those dreaming of adventure. A master of film editing, each of his YouTube videos is like the trailer to a sensational, action-packed movie leaving us thirsting for more. With smooth drone sequences and suspenseful music in addition to astonishing views, Kold captures the beauty of vast natural landscapes and has a true eye for stunning details like black butterflies fluttering in the skies of Guam, for example. Beyond visually striking and seamlessly edited footage, Kold also narrates his expeditions like real explorer missions with a touch of humour. No wonder he's one of YouTube's most popular travel influencers.
ThisWildIdea
The most blissful
The person behind ThisWildIdea is Theron Humphreys, a photographer inspired by his childhood growing up in the country in North Carolina. He takes Maddie everywhere with him on his cross-country and camping trips. Maddie is Theron's best friend and dog. Wherever they go, Maddie's loving it! (And also often dozing off; Theron's even published a whole book full of photos of her lounging poses…). Whether it's in a camper van, kayak or a pickup truck on the way to the great outdoors, Maddie really embodies the traveller's doctrine of living in the present. But the bliss when she's back at home snoozing in the comfort of soft bedsheets reminds us that travelling is also about the joys of returning home. Though Maddie's been on many adventures, she's still down to earth and enjoys the simple pleasures. It's all a playground when you're surrounded by the people you love.
View this post on Instagram
Vagabrothers
The most fun brothers
These inseparable "brothers and vagabonds" are two travel hosts with bright personalities and lots of fun energy. Marko, a writer and producer, and Alex, a filmmaker, editor and photographer, started documenting their travels in 2012. The two have kept delivering quality content weekly on YouTube and on their website with contagious enthusiasm. They believe travel brings people together as it gives a better understanding of the world's different cultures. They are therefore especially delighted that their followers can be counted as coming from 140 different countries. Their genuine curiosity and wacky humour make for vlogs always packed full of value: historical facts, a focus on culture, travel guides and tips for travelling on a budget…
Their content is varied and, above all, a joy to watch for other aspiring globetrotters. From top destinations by themes to series and travel guides for the places they visit, the brothers invite us to take part in their fun as they discover new destinations.
Wolters World
The most brutally honest
Now there's a channel that will change from the exotic, perfect-looking holiday snaps of many travel influencers. Wolters World recounts culture shocks and gives his honest tips. However, Mark is perhaps most famous for its do's and "DON'T's" videos which tell you how it is. Mark travels across the globe with his wife Jocelyn and their two kids. His unique style is videos that guide tourists as they navigate different cultures' social codes. Mark's opinions on what he loves and hates about the places he visits won't spoil it all before you get there. Instead, they will instead help not to fall into tourist traps and make the most of the experience. If you want real traveller-to-traveller advice, you're sure to find Mark's videos as entertaining as they are practical.
GirlEatsWorld
The most sweet-toothed
Simple, mouthwatering, and quirky. Admittedly, Melissa doesn't always brandish desserts over the different landscapes she explores. For instance, you'll find roasted corn on the hob, a mug of coffee, or stylish cocktails. Still, you'll often find adorable desserts just as glossy as her nails. She holds up the yummy treats from the various locations she visits invitingly, just at arms length. Yet this girl does not only have an appetite for food. GirlEatsWorld is also about the stories those meals tell about their native city. Food, like a photo, is an angle into a different culture. The captions tell us how the food relates to the background view. Mel also shares more personal thoughts on her own special places. During her LA trip, she tells us about growing up there over milk and cereal ice cream in Venice Beach. You can also find more detailed accounts of the different places on her blog, along with travel guides.
View this post on Instagram
To go further, you can download our Guide Travel, Tourism and Influencer Marketing for free!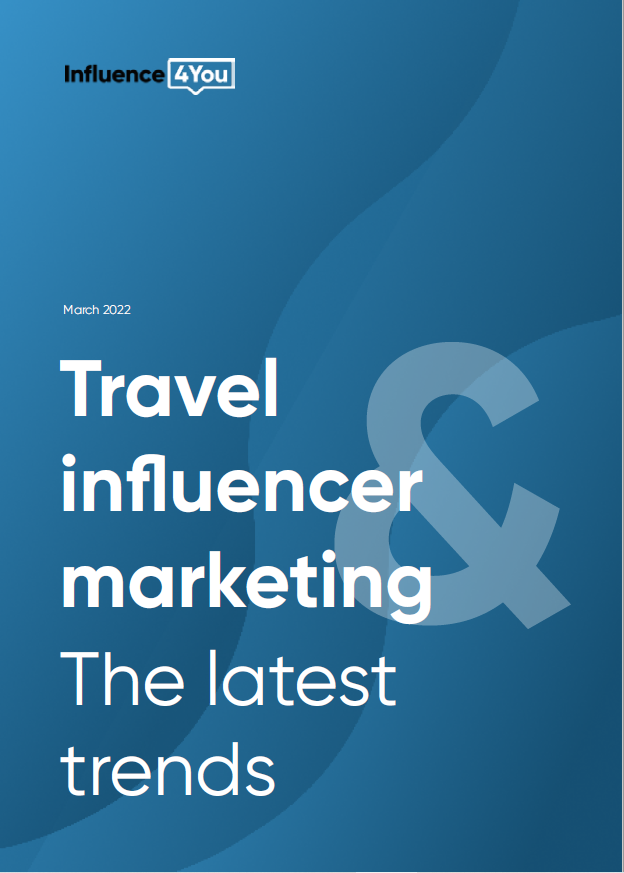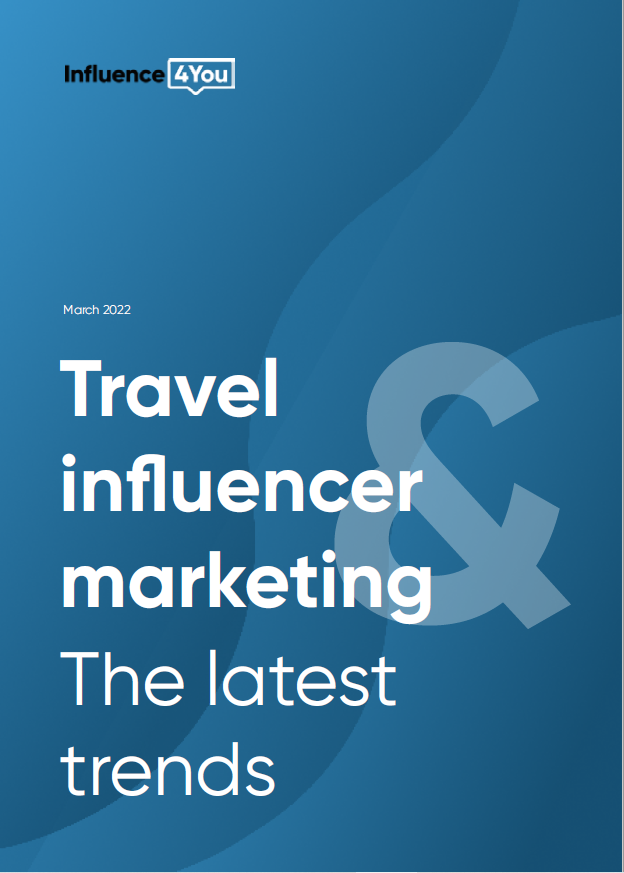 Download the Guide Travel, Tourism and Influencer Marketing for free
For more information, visit our website here: Influence4You
And if you are looking to launch your next influence campaign, contact us here