Strategies and tips to optimize the budget of your influencer campaigns
In a world where influencer marketing is gaining considerable traction, optimizing the budget for your campaigns has become paramount. The costs of partnerships with influencers can quickly pile up, but with the right strategies, it's possible to maximize the return on investment. 🚀
1. Understanding the Costs of Partnerships with Influencers
Preamble: Necessity of Remuneration
According to our previous article "how much should influencers be paid?", it's essential to remunerate influencers for a partnership. Influencers, by animating a community of subscribers, act as professionals and enter into a contractual relationship when they are solicited for a campaign. They play the role of a medium, reaching thousands, or even millions of followers, and should therefore be remunerated, especially if they have made it their profession.
Remuneration can take various forms, such as free products, trips, event participations, or financial compensation.
Remuneration Criteria
The remuneration of influencers is determined by several criteria:
Influencer Power: Based on the number of subscribers, views, and engagement rate. Engagement is crucial, and an influencer with fewer subscribers but higher engagement can be considered more influential.
Product Theme: Rates vary according to the campaign category, for example, beauty may cost double than gaming.
Brief Complexity: The specifics requested by the advertiser impact the rate.
Geographical Area: The cost varies according to the influencer's country due to differences in living standards and competitive intensity.
Rights Associated with Creation: The rights to broadcast or publicize content are to be paid additionally, generally between 10 and 40% of the post amount.
Rates in France
The rates for a partnership with an influencer vary according to the platform:
Instagram: 250 – 750 € for 50,000 followers
TikTok: 200 – 600 € for 50,000 followers
Twitter: 180 – 400 € for 50,000 followers
Facebook: 200 – 500 € for 50,000 followers
YouTube: 500 – 1000 € for a video achieving 10,000 views
Snapchat/Instagram story: 400 – 800 € for a story achieving 10,000 views
But you get the idea: it's a game of negotiation. It's up to you to negotiate the budget better and especially to document it to improve your negotiating power.
2. Analyze and Adapt the Budget
The essential advice is to analyze the performance of previous campaigns to adapt the budget.
After 3 years in the influence sector, Adobe, for instance, generated 1.7M natural impressions with Instagram stories in a campaign presenting its software suite, at a cost per view 20% lower than the initial campaigns, while in the meantime market rates had increased by 20%, proving the effectiveness of this strategy. 📊
3. Optimize SEA Campaigns
Want more views? Consider amplifying your influencer campaigns with SEA (Search Engine Advertising). Of course, a good brief can have explosive natural performances (for example, Philips Hue launched a new product on Black Friday with Yomax and AnilB, generating 250k views on YouTube, which is 90% more than the average for these influencers thanks to creative campaigns), but to ensure visibility, it is often advised to ally amplification campaigns on the most relevant content.
This is the specialty of the No Scroll agency (affiliated with Influence4You).
4. Use Effective Tools
Having the right tools is a key element to maximize the effectiveness of your campaigns and optimize your budget. Influence4You stands out by offering a complete SAAS platform, designed to manage influencer strategies holistically. 🌟
Discovery and Research of Influencers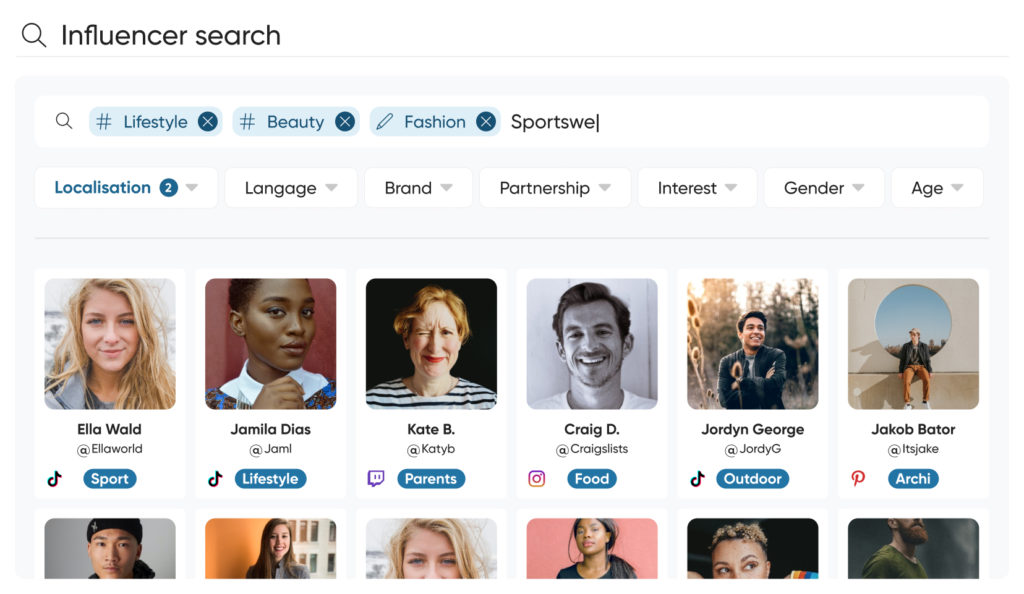 The DISCOVERY module of Influence4You is a real goldmine for brands in search of ideal influencers. It offers an advanced search engine allowing the exploration of 275 million profiles across various social networks such as Instagram, TikTok, YouTube, and LinkedIn.
Brands can refine their search based on community size, language, country, engagement, and many other criteria. Moreover, the integrated Chrome and Firefox extension facilitates access to socio-demographic statistics and the addition of influencers to lists and castings. With integrated HypeAuditor data, you'll avoid investing in fake followers.
Discover the Discovery offer!
Project and Campaign Management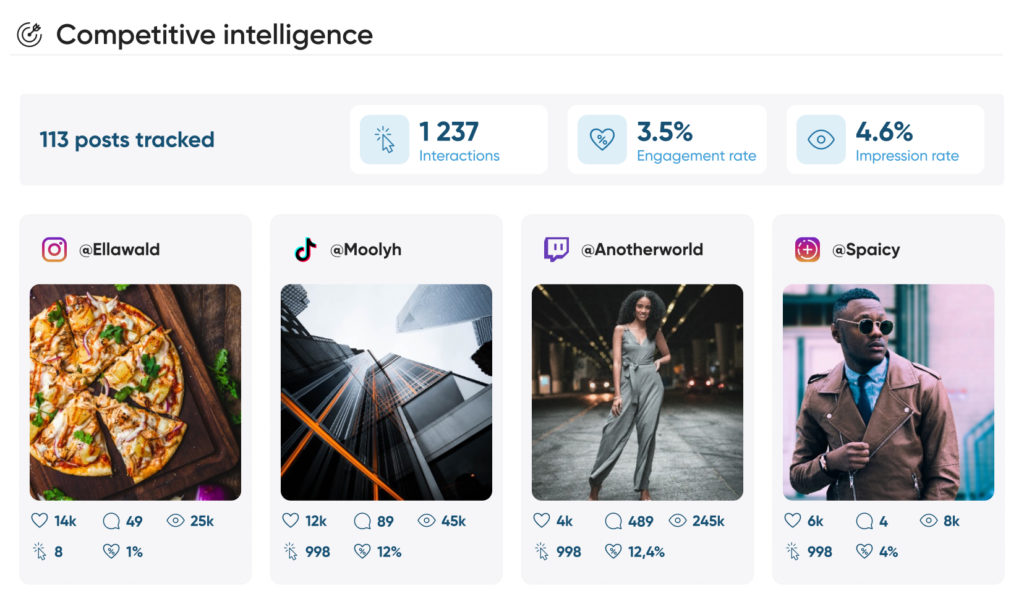 The PROJECT module goes beyond simple influencer discovery. It assists brands in the creation and management of macro-influence campaigns, providing tools to define objectives, draft briefs, and manage the budget.
Brands can track the progress of their projects in Kanban mode, visualize tasks and schedules, and even have contracts signed directly via the platform.
Collaboration between teams and clients is also facilitated, making the campaign process smoother and more transparent. By documenting pricing information, you then have a much more interesting negotiating power. A way to optimize your budgets.
Discover the Project module!
Marketplace for Micro-Influencers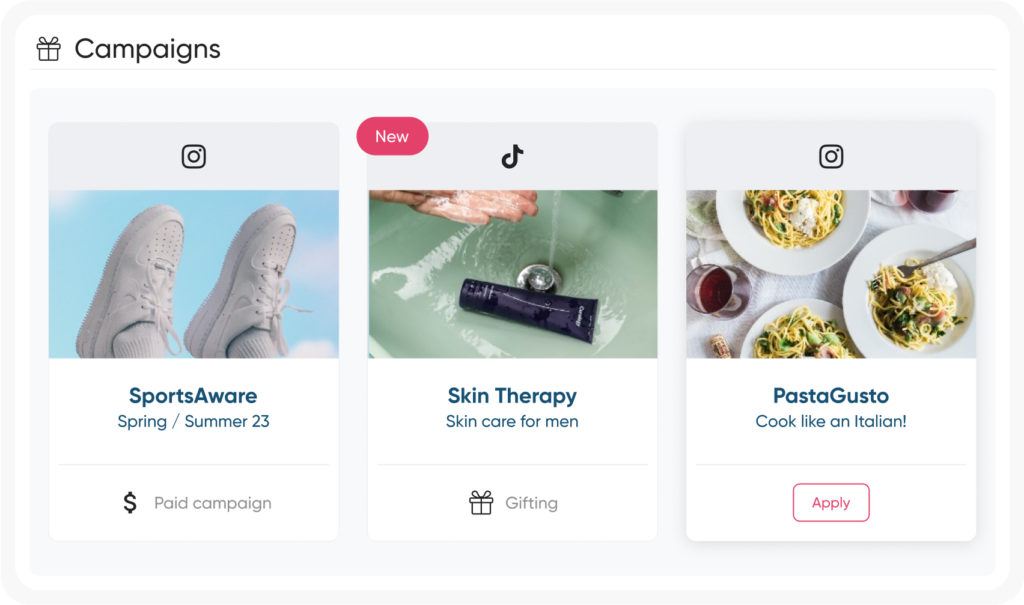 The MARKETPLACE module is specially designed for campaigns with micro-influencers. It allows brands to post their campaign and receive applications from interested influencers.
With 250,000 micro-influencers registered worldwide, the possibilities are vast. Brands can manage product shipments, vouchers, and even acquire the rights to reuse UGC (User-Generated Content).
The advantage is that you are not obliged to remunerate the influencers (savings, here we come!). And if you wish to pay them, you can choose the influencers who have the most impact for a given price. And that changes everything.
Discover the Marketplace offer!
Complete Solution with FULL Influence Package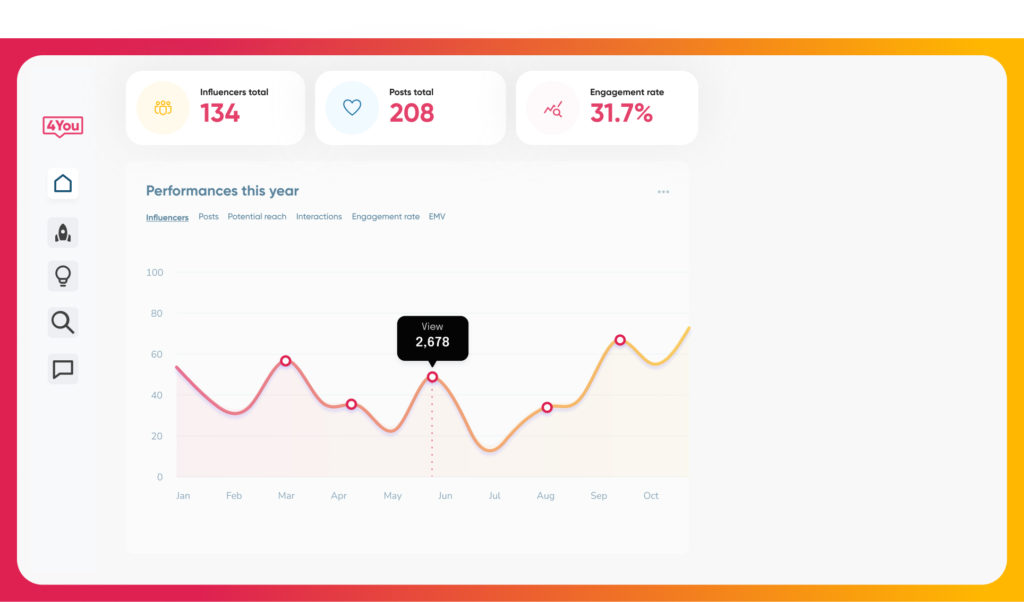 The Full Influence Pack encompasses all of the above features. By using the innovative and comprehensive tools of Influence4You, brands can not only find the ideal partners but also manage and optimize their influencer campaigns in an efficient and cost-effective manner.
In short, take advantage of the best of influence (macro and micro) 🚀
Discover the Full Influence Pack!
5. Diversify Partnerships
Diversifying partnerships allows reaching different market segments. MSC Cruise showcased its destinations through a worldwide tour of influencers, generating over 40 million views on videos. This way, it optimized its budget across several markets.
6. Measure results
Measuring results is essential for adjusting strategies. It is necessary to define the KPIs (Key Performance Indicators) to follow (clicks, views, downloads, leads…) in advance and see whether they have been met or exceeded.
Amnesty International collected several hundred thousand signatures for petitions, showing the impact of influencer campaigns, exceeding its objectives by 20%.
7. Call on Experts
Calling on experts like Influence4You can greatly help in optimizing the budget (finding the right setup, negotiating with the right influencers…). With expertise in various sectors and social networks, Influence4You is the leader in France on influencer marketing. 💪
Conclusion
Optimizing the budget for your influencer campaigns is essential to maximize the return on investment. By understanding the costs, analyzing and adapting the budget, using effective tools, diversifying partnerships, and measuring results, it is possible to create successful influencer campaigns.
Calling on experts like Influence4You can also greatly contribute to the success of your campaigns. 🌟
Remember, influencer marketing is an investment, but with the right strategies, it can offer exceptional returns. So, are you ready to optimize your budget and boost your influencer campaigns? 😊