TikTok, the platform that broke all records in 2022
The list of companies operating on TikTok is growing. And for good reason. It's a social network with exponential growth! Who wouldn't like to reach a hyper-engaged audience that is growing every day?
3 billion downloads
This is a first for an app not owned by Facebook. Indeed, only WhatsApp, Facebook, Facebook Messenger and Instagram had achieved this number so far. And to add, TikTok is the most popular app on the Appstore since 2019. The words "TikTok" and "Tik Tok" are the third most common search query on YouTube. In addition, TikTok has become the most downloaded app (excluding games) in the world in the first half of 2021, with nearly 383 million new installs.
689 million monthly active users worldwide, including 14.9 million in France
What took Instagram 6 years, TikTok achieved in 3. This puts TikTok in 7th place among social networks, ahead of Snapchat, Pinterest, and Twitter, which existed long before. TikTok has notably benefited from the lockdown: in less than a year the app has doubled its number of users in Europe and tripled its MAU (Monthly Average Users) in France! France is the second European country with the highest number of users,  after the UK. Understandably, brands are very interested in TikTok sponsorships.
TikTok users spend an average of 52 minutes per day on the app
In France, this figure rises to 68 minutes. This is probably due to the fact that 90% of users visit TikTok several times a day (12 times on average for French users), and spend about 8 minutes each time they open the application! A study showed that 68% of users watched someone else's content in the past month, and 55% uploaded their own videos (Globalwebindex, 2019). Over a billion videos are viewed every day on the platform.
45% of its audience is exclusive with Instagram
And 36% with Snapchat. In France, 70% of tiktokers are over 18 years old, i.e. 10 million people, and 6 million are over 25 years old.
15 billion impressions
That's the amount of media impressions Ocean Spray got in less than a month, after their product was featured by skateboarder Nathan Apodaca (@420doggface208) – and this was done spontaneously, without even being requested by Ocean Spray!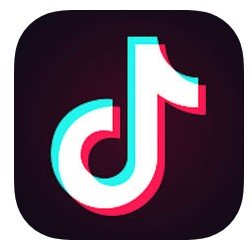 Why is TikTok a must for brand partnerships?
The newest indispensable tool.
TikTok has become the creative outlet for digital natives. The platform has earned the trust of its users, giving them a space for authentic, raw and effective self-expression. Thanks to its unusual, hyper-impactful and extremely varied formats, the platform embodied by creative profiles is reinventing and democratizing interacting on social media.
Its user base is a massive and unique audience. While the younger generations still spend the most time and generate the most content, Gen Z now represents only a third of the audience, the user base having grown massively especially over the lockdowns. Indeed, March 2021 TikTok usage statistics (U.S.) show that while young people remain the most active, the audience is unique and diverse: 25% of users are aged between 10 and 19, 22% between 20 and 29, 11% over 50…
On TikTok, there are no good or bad profiles, nor a closed contact list. TikTok offers endless possibilities and challenges everyone's freedom of expression. You can create content on your own, as a duo, by copying and adding to an existing video, for your friends, or in response to your friends, you can join a challenge or get inspired by a hashtag or a song, use effects, create effects. The diversity of content is dazzling. Long gone are the days when Lip Sync and musical performances by teenagers were the only things on the platform. Dance, music, yes, but also humor, art, cooking, beauty, sports, tech, travel, courses… The types of campaigns are many and varied and can be publicized with great success.
TikTok and influencer marketing
"Make TikToks, not ads": TikTok encourages advertisers to adopt a more personal and genuine approach that leaves room for ordinary people and everyday scenarios rather opting for the glamorous world of advertising, models and famous actors. Whether it's with influencers, micro or nano-influencers, this playful and "no makeup" spirit brings proximity and engagement with the audience. Influencer marketing campaigns on TikTok must embrace their difference, dare to be creative and authentic, choose to surprise, while respecting the message and image of the brand.
TikTok influencers are unique! Often more creative and closer to their audience, they have the ability to reach your target in a more direct and genuine way.
Very niche content: there are influencers interested in all fields on TikTok and brands can find a match easily!
High viral potential thanks to User Generated Content (UGC): influencers' content is often reused by their community. By directly involving its users, the brand benefits from content created for free by TikTokers and gains notoriety. This explains the success of challenges and why brands love them, as this format leverages exponential exposure through user-generated content.
Content promoted on the Discover page: This page helps identify content relevant to the user. It often highlights content from new influencers who sometimes have very few subscribers but are creative. In short, it's not always the big influencers that are trending, the emphasis is on good content above all. Your brief and the influencer's creativity are therefore even more important than other platforms. The key take away: it's innovation that counts rather than the number of followers…
Remuneration is still affordable: TikTok is a very new social network and TikTokers still charge a reasonable fee, especially considering their commitment. So take advantage of it! Please note that the number of views can vary greatly. It is therefore normal to pay TikTokers less considering this volatility.
For brands: 4 good reasons why you should be collaborating on TikTok
It works for brands, even without followers
The success of brands already on TikTok demonstrates that you can have few subscribers to start with, but a huge and organic reach, because what counts is the engagement. This is multiplied compared to other platforms. Brands can therefore capitalize on an unprecedented viral potential! Moreover, success is not based on image quality like on Instagram, and therefore campaigns are potentially less expensive.
The opportunity to show a new side of your brand
Unlike Instagram or Facebook, TikTok's audience has a specific taste. Content creating must therefore be carefully thought out and targeted to TikTok users to nab this new audience. By being on TikTok, brands show that they are in tune with current trends, that they can create entertainment to make themselves more accessible, rejuvenate its image when too conventional, show a lighter and more intimate side (e.g. do behind the scenes) and seduce TikTok's audience. Or take advantage of the platform to communicate and share content at key moments (Fashion week, Olympic Games…), raise the awareness of a new audience to great causes (ecological campaigns, international days), disseminate information, or even educate.
The possibility to search, test and find
Most new creative trends are happening on TikTok, making it the perfect monitoring tool. Before you think about creating your campaign, check out the content on TikTok and let it inspire you. It's crucial to better understand a constantly changing market.
However, as the codes of the platform are not yet completely defined, it is up to the brands to test things on this new playground until they find a new editorial line! On the other hand, once you find what works don't change it, as niche content often works best.
Achieving your marketing objectives
TikTok allows you to achieve the goals of your influencer campaign: Standout, be liked and make sales – although this last goal is often more complicated as it is not possible to add links on TikTok. Engagement and awareness campaigns on this social network should be favored.
How to launch partnerships, collaborations and product placements with influencers on TikTok?
As is standard, we'll follow the brief > research > negotiation > follow-up > reporting > payment journey. But there are 3 difficulties:
influencers on TikTok are even more volatile than on other social networks (yesterday's TikTokers are not the same as tomorrow's)
the codes are different and new
it is very difficult to predict the visibility of posts -a video can have 10,000 or 1 M views, even if the "volatility" is less of a factor with influential TikTokers.
Our advice for 2021 and 2022 is to use specialized agencies (such as Influence4You) and/or to use TikToker search tools (such as the Influence4You platform).
Influencers: how to find collaborations or campaigns on TikTok
There are 3 keys:
Grow your community. Without there can be no partnerships!
Let the brands (or brand agencies) come to you. Put the right hashtags that will allow you to trend on the themes or brand names that interest you, so the brands can see your profile.
Register on platforms that offer campaigns on these networks (such as Influence4You).
Influence4You is offering a new creative guide of 50+ ideas for your influencer campaigns on TikTok, the fast-growing social network. Download your free 160 pages eBook today!