Instagram Partnerships: A Simple Guide
All you need to know about Instagram Partnerships: building a community, sponsored posts, and using dedicated platforms
Note: Are you a brand and you want to set up Instagram partnerships with influencers? Head to the end of this article instead or get started with our influencer platform!
Instagram will soon be the 5th most used social platform in the world behind Facebook, YouTube, WhatsApp, Messenger, and WeChat with 1.158 billion monthly active users (MAU).
The recent worldwide lockdowns due to Covid-19 have only accelerated its use!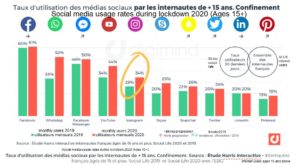 You may have an Instagram account with several thousand followers, and this is a great start!
However, unlike YouTube, you don't benefit from advertising revenue, so it's difficult to make money with this social network. And this is the case even if you have a large community that allows you to be solicited directly by brands for product placements.
The last obstacle to monetizing your Instagram account: you can't put links on your photos or videos (except on your stories if you have more than 10,000 followers)… As such, it is more difficult to use links to advertisers' sites.
But there is some good news: if you're starting out as an Instagram Influencer, we're going to give you some tips on how you can make money with partnerships.
Build a strong community
Before delving into partnerships, it's important to first build a community! There are many ways you can go about this but the tried-and-tested strategies are always worth considering. Having your own style, posting quality content regularly, and engaging your community with comments, custom hashtags, and contests all go a long way to bringing in an audience. Remember to offer unique content and find your niche (whether lifestyle, fashion, beauty, decorating, etc.).
If you diligently apply these strategies you'll have a strong community to monetize your account within no time.
But remember: it's all about you. So be genuine!
With that out of the way, we can then begin to earn money with partnerships!
Instagram partnerships
Sponsored posts by influencers, which are increasingly present on Instagram, can take many forms. This can range from a simple photo of the product you want to promote, Stories, IGTV, or Reels to contests in collaboration with a brand.
In June 2017 Instagram implemented a new feature for more transparency on the advertising nature of an influencer's post with a statement that reads: "Paid partnership with…"
It provides information on the commercial relationship that the influencer has with the brand, as it is illegal not to indicate that the content is sponsored (see the FTC's Endorsement Guides for more information).
With this in mind we have put together a list of all the possible types of partnerships on Instagram:
#1 Product photos
With Instagram, influencers can promote a product in an inventive way, show themselves using it, editing the photo: the framing, the colors, etc.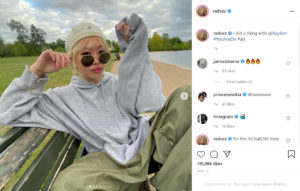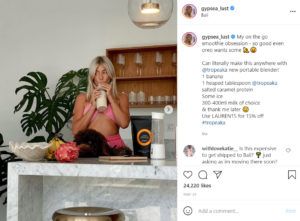 #2 Reels
Reels, mini videos of 15 seconds max, are an even more effective way to show off a product or service. Instagram's new short video format, they can also be adapted for simple partnerships. At the moment, reels are boosted by the algorithm, so don't hesitate to use them and get creative! (did we mention that they are integrated on our platform?)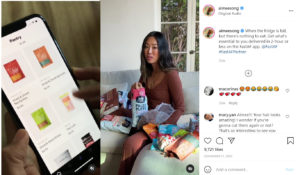 #3 Contests
This is the third type of partnership enlivening the social network. This benefits follower who try to win the prize as well as brands that gain visibility and have their product tested by more consumers.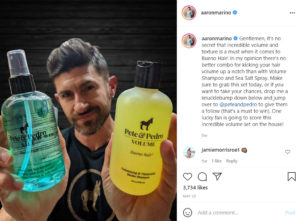 #4 Stories
Stories are a new form of post, popular with companies wanting to advertise one of their products. In a succession of photos or videos limited to a timeframe of 15 seconds, the influencer speaks more naturally to their followers about this collaboration and can show in a comprehensive way a product or its use.
Featured Stories allow the influencer to keep the Insta Story of their choice on their profile for more than 24 hours (the timeframe of a typical Insta Story).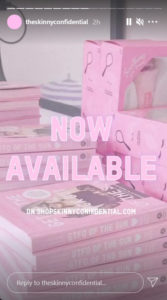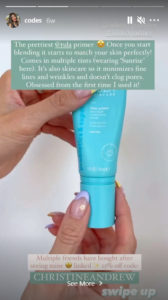 #5: IGTV (now call Instagram Video)
This video format allows you to record between 15 seconds and 10 minutes for an average user. Those with verified accounts can create 60-minute videos.
Moreover, unlike Stories, they do not disappear after 24 hours. This format is perfect for describing a product or service in detail.
Instagram now is combining IGTV and feed videos into one format — Instagram Video.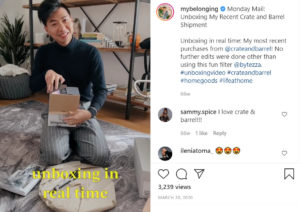 Using dedicated influencer platforms
Now that you know all the different types of partnerships, we'll discuss the last key to monetizing your Instagram account, and that is, making use of platforms.
So perhaps you already have an account with many followers, a high engagement rate, and an effective editorial line? Good news, you'll probably interest brands!
At this point, you can either let them come to you (make sure to put your contact email in your bio) or search for them yourself. However, this can be time-consuming and not mention, tedious. That's where Instagram partnership platforms like Influence4You come in.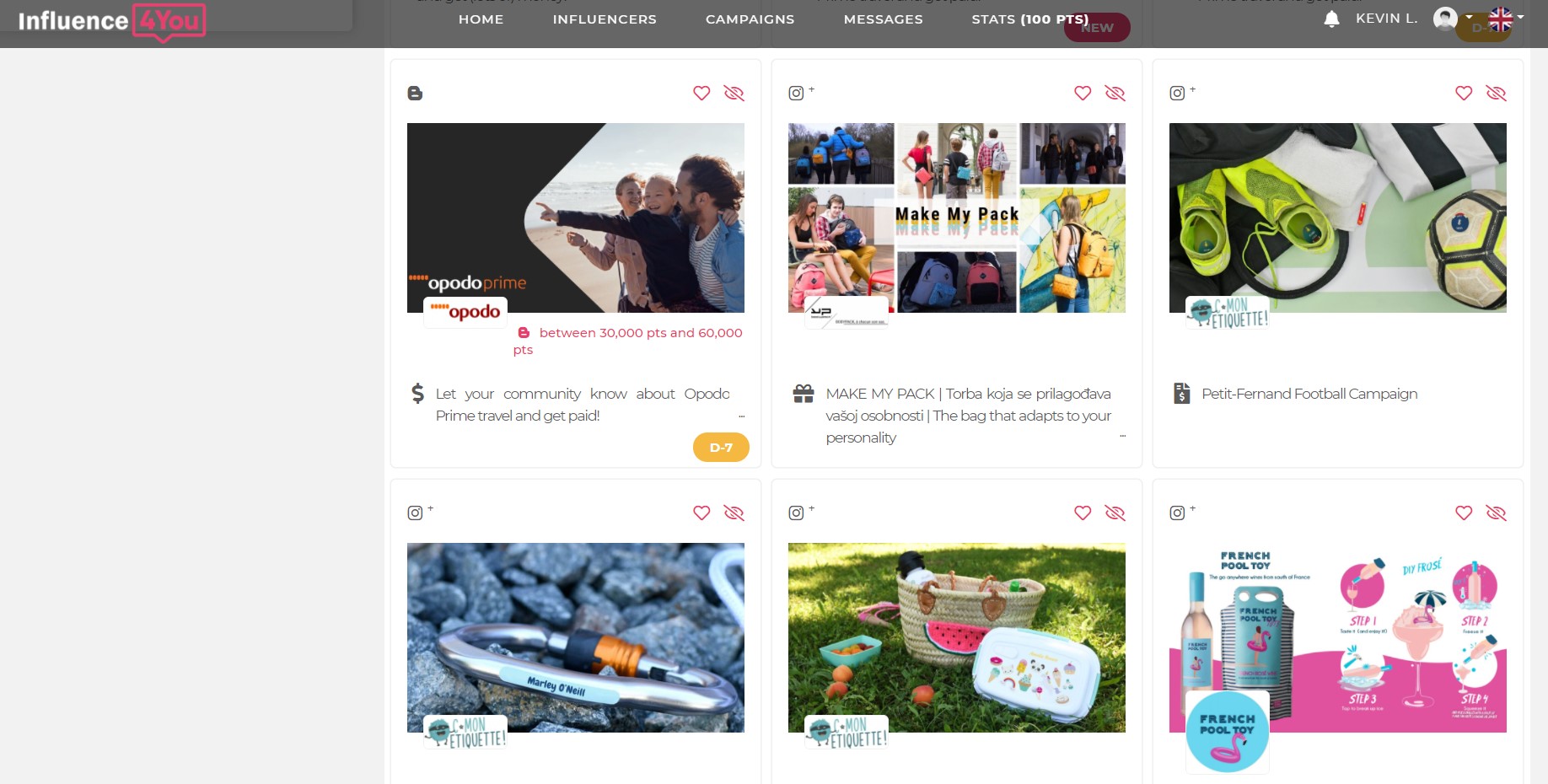 For example, as shown in the image above, you can apply one campaign (Pulse) to receive free products or another (Garofalo) to get paid and receive free products.
The principle of this type of platform is to have free products (or trips) or be paid in exchange for Instagram posts. It's very easy and you decide which collaborations you want, without having to make any commercial approach. Phew!
Be careful though, you must be a self-employed contractor to be paid legally. That said, this status is quick and easy to obtain.
With Influence4You, you can do product placements yourself, or get monetized links to share, especially on Instagram (story or bio).
And how do we go about this? That's what we'll see right away.
How to put links on Instagram?
Sometimes the business model is linked to the fact of clicking on a link (CPC, CPA, or CPL model). In this case, you have to put the link in your bio and refer to it in your post. Here is an example.
1: the link is in the bio

2: The post clearly states how to access the deal: "free and direct download link in my bio".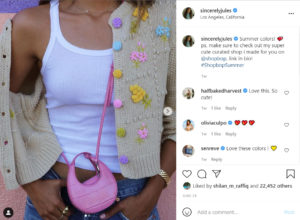 It should be noted that the post is an excellent deal offered by the influencer to her community and that it is within the niche of the Instagrammer. In short, it has everything to succeed!
The disadvantage of this technique is that you have to change the link in your bio every time you post a new message with a sponsored link… In the end, this is not too difficult.
Alternatively, you can utilize stories!
If your community has more than 10,000 followers (this feature is not currently open to everyone), you can easily put links in your Insta Stories. Then simply ask your followers to Swipe Up to access the content.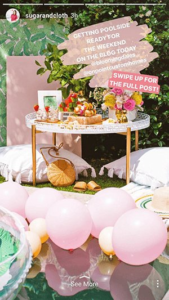 The question is how to get good sponsored links. We've got you covered at www.influence4you.com. In fact, you'll find hundreds of high-paying sponsored links classified by theme, including campaigns encouraging downloads of mobile applications and games.
The advantage of this platform over mobile applications is simple. When you put a link on an application, it will automatically recognize the follower's OS and link to the application on iOS or Android directly.
In short, Influence4You is the perfect platform to find collaborations on Instagram that don't just use a link in the bio.
That just about wraps up our guide. We hope this has given you the tools to make money as an Instagrammer. But remember: do it by bringing real value and great deals to your community. That way you'll keep their trust and only continue to grow!
You're a brand: why and how do you get into a partnership on Instagram?
Instagram is one of the most efficient platforms for partnerships. Whether it's to advertise, sell a product, gain visibility, we explain in this section why and how to get started with an influencer on Instagram!
Why do an Instagram partnership?
While all platforms are efficient for influencer marketing, Instagram is unparalleled in terms of the number of users (As of 2020, there were 112 million monthly active users in the US) and engagement. In fact, 75% of partnerships on social networks take place on Instagram; an inspiring figure! With a great interaction rate and a very active community, Instagram is a great platform for engagement. Micro (-100k subscribers) and nano-influencer (-10k subscribers) partnerships are particularly in demand and effective. Their communities tend to have more trust, users feel closer to them. The message seems like it comes from a good friend, not an influencer. The network's users are therefore generally in favor of partnerships and pay attention to them, unlike other platforms where they go unnoticed or are ignored by communities.
Instagram campaigns, therefore, allow you both to make a profit and sell goods or services, but also to gain visibility and expand your reach on the platform.
How do you set up a partnership on Instagram?
Here are some suggestions to help you launch your partnership:
#1 Know the different types of influencers.
There are different types of influencers, and as we mentioned earlier, nano and micro-influencers are the most sought-after for partnerships. However, other influencers are not to be overlooked. Here are their specificities and advantages.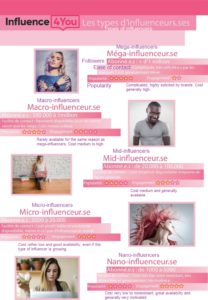 #2 Choose the type of influencer
It is therefore important to choose the right person, not only according to the number of subscribers but also via other criteria:
The theme of their page. You need to find someone who will have a theme that matches your brand image. Even if it's not exactly the same, the general theme must be respected (for example, organic products for an eco-influencer, kitchen tools for a culinary influencer, etc.).
Their audience. The image is not enough, you must also verify that the community of the influencer has the right age, the right profile to be interested in the product or service you sell.
The speed of growth of the community. It may be worthwhile to find an account that is growing, that will see its audience expand and that will see the brand grow alongside it.
The number of views on the stories. Since most partnerships are carried out in stories, or in posts and stories, it's important not to overlook them. Check, therefore, the number of views of the stories of the influencer you have chosen to deliver your message.
#3 Define Your Goals to Develop a Strategy
It's worth predefining in advance what you expect from the future partnership; to improve your brand image, to sell, to boost your visibility? Your strategy will be defined according to your objectives. This will allow you to develop your partnership ideas, and apply them to the right person. We're going to give you a very brief summary of the types of partnerships possible on Instagram, as they've already been described above.
Discounts for subscribers or vouchers. The audience feels special with these reductions.
Competitions. This type of partnership works particularly well around the holidays. This kind of marketing can increase the community of the influencer, but also of the brand.
Product testing. This is one of the most common and effective partnerships.
Custom Hashtags. Developing a custom # that influencers quote and encourage their community to use can greatly increase brand visibility.
#4 Contact the Influencer and Set Up the Partnership
Once all of the above steps have been finalized and refined, you can contact the influencer you have chosen for your marketing campaign. The most influential ones will certainly have a professional email to contact them with, but it's better to opt for DMs directly on Instagram for smaller influencers. Establish a human and lasting relationship. If the collaboration goes well and both parties benefit, it is worthwhile to continue working with the same influencer. As we said before, your brand can very well grow with a creator and take advantage of their visibility to create a niche of loyal and regular consumers. You can also follow Instagrammers that you like; you will multiply your chances to see them grow, and their community with it.
#5 Learn About the Legislation
There are laws governing any business, and campaigns on Instagram are no exception. You can find out more on the government website.
Need some inspiration for your Instagram collaborations?
This article has motivated you but you lack ideas? Or do you want to know everything about influencer campaigns?
Good news! Our book, '87 ideas for your influence campaigns' is free to download! You can also buy it in print format on Amazon for $40.
Enjoy!
Finally, as an influencer, sign up for free on influence4You to accelerate all the partnerships of our platform!