Influence marketing for CEO's: The new expert book by Influence4You
Measure and maximize the ROI of your influence campaigns
Discover the new book by expert Stéphane Bouillet, the founder of Influence4You.
180 pages of expertise and advice to help you understand why influence marketing is such an effective type of media, with a particular focus on how to properly measure the results from a business point of view.
Talking about reach, EMV, and likes has never really meant much to a company director. What he/she is really interested in is measuring the impact on sales and how the campaign will change the behavior of its prospects to increase brand awareness, brand preference and purchase intention.
This book aims to help company directors to view influence marketing in the same way as influence marketing professionals, by changing the way we measure its performance. The book includes everything from theory to practice, concrete case studies and interviews with industry experts.
All of this is enough to get to the heart of the matter, the concepts and above all to apply them directly in your next campaigns.
The book unveils all about influence marketing and situates it as one of the most effective types of media.
Order Now the book!
You can order the book for €19.99 on Amazon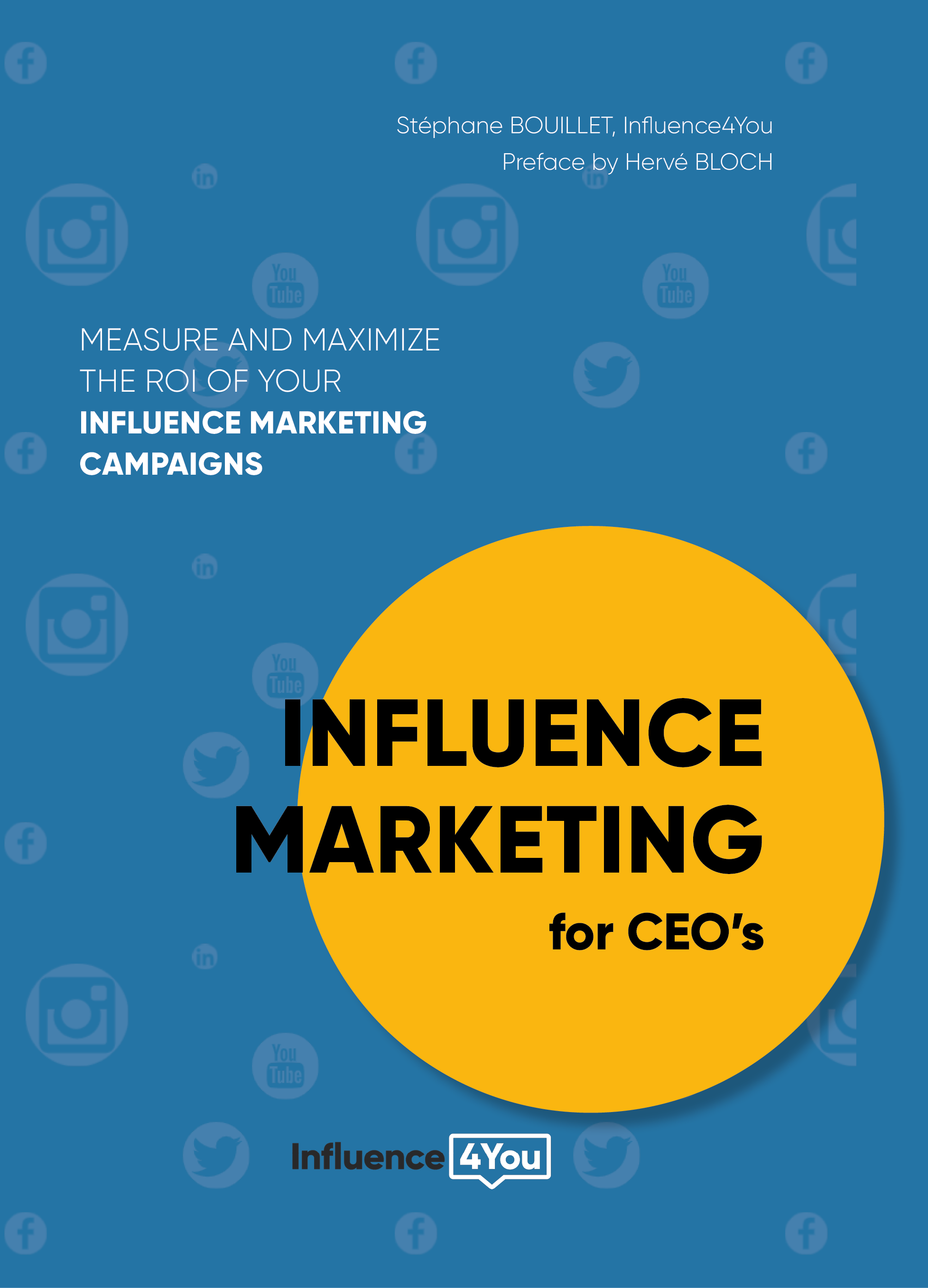 A few extracts from the contributors:
"It is really interesting to work with a mix of influencers (top, mid, micro and even nano influencers), because the different profiles provide different results." : Alexandre Andresciani, Amazon Prime Video
"Influence marketing is certainly the most simple, but at the same time, complex, marketing tool" : Guilhem Bodin, Converteo
"For us, influencers are a form of media" : Guillaume Cochard, Andra
"Influence marketing is a lot more targeted than traditional media. That famous large group with one single product who still advertises on TF1 is soon likely to no longer exist" : Xavier Chauvin, founder of BeautePrivée
"Influence is an exciting marketing tool with a bright future" : Jonathan Chan, Dentsu Aegis
Order Now the book!
You can order the book for €19.99 on Amazon