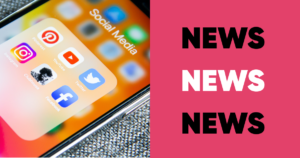 How to Make Money on YouTube?
Successful YouTubers who make money and monetize YouTube are entrepreneurs, who have managed to build an audience by creating content, often creative, for many viewers with diverse expectations. The most famous of them earn millions, even tens of millions of dollars per year. Some YouTubers earn much less but can still live comfortably on the income generated through YouTube.
The revenue does not only depend on the number of subscribers and the number of views but also on the level of engagement with your community, and in particular, on the different monetization channels you'll have implemented. Here's our guide to making money on YouTube and monetizing your channel.
Create compelling content
To make money on YouTube, you'll need patience and lots of perseverance. Indeed, the YouTubers who stand out and succeed in making a living from YouTube and their activity are few. Almost all of them have gone through long periods of waiting and doubt.
To have a quality audience that follows you and that will allow you to monetize your content, you'll have to create content regularly, be creative or an expert in your field and not hesitate to take new directions depending on your audience's profile. It may be discouraging at first not to have many views right away, but don't hesitate to take the time and devote several months to this project if you have to.
Make a YouTube channel dedicated to your passion or to a field you particularly like or in which you're an expert. Try to share your passion and your good vibes in your videos. Don't hesitate to invest in quality equipment such as a good microphone or a good camera to make your videos more professional. Learn the ins and outs of video editing, or hire a freelance specialist to help you.
In order for viewers to find your videos, you'll also need to have excellent SEO. Choose relevant keywords that correspond to your videos and what you offer in them. You can do a small study of successful youtubers in the same field as you and see how they use SEO on their videos. This will help you identify the right keywords.
For those who already have a good audience, fantastic, here are our tips to earn money with your YouTube channel.
How many subscribers do you need to make money on YouTube?
When we think of monetization on YouTube, we immediately think of advertising. To enable advertising on your YouTube channel, you'll need to join the site's partner program. It's very easy to join but you'll need to meet several conditions:
You'll need to wait until you have at least 1000 subscribers and 4000 hours of watch time. This means that you should have already created a lot of content.
Your channel must respect the rules and guidelines of YouTube: no sexually suggestive content, including nudity or even scenes of sexual humor. No scenes of violence that involve extremism or serious injury. You must use appropriate language, no harassment or profanity or vulgarity. Finally, videos about sensitive events or topics, political or related to natural disasters and tragedies are also banned from the YouTube partner program. Feel free to check out YouTube's terms and conditions here.
You'll need to Create a Google Adsense account
Ideally you'll need a legal structure to receive your payments, as the income generated is taxable. It is very easy to create a micro-business as a video content creator for example, but other solutions are also possible.
If the conditions are met, the review application will proceed and ads will automatically appear on your channel.
Attention, however, as the earnings generated by advertising on YouTube cannot be your only source of income. While amounts vary, YouTube pays approximately 3 to 5 dollars per 1000 views. If you reach 100,000 views on a video, which is already very good, you'll not generate enough income to live on alone.
Know your audience
To monetize your YouTube channel optimally, you need to understand your audience and analyze it. Using the various data collected by YouTube, you'll be able to identify the profile of your audience. It's useful to know the gender of your audience: are there as many women as men? Is the audience predominantly female? Age range is also an important factor. Geographic location is critical. The length of time your videos are viewed also gives some idea of your level of engagement.
If you want to collaborate with brands to monetize your YouTube channel, this data will be essential, as brands already have well-identified targets, which must match yours.
Collaborate with brands as an influencer
Brands have increasingly large budgets dedicated to influencer marketing and need YouTubers to reach niche targets specific to their market. This is why we explained earlier that it's really important to know your target audience. These collaborations can be in the form of free products to start with, but can be monetized at sometimes very high prices depending on your audience.
To give you an idea, the average earnings for a YouTuber with a few thousand subscribers is about 20 dollars for 1000 subscribers or about 2000 dollars for 100,000 subscribers. Depending on your influence, audience demographics, content specificity and level of expertise, you can also negotiate higher rates. Some experts recommend setting a basic rate by multiplying the average number of views by an amount ranging from 5 to 15 cents, which is equivalent to the cost per view that brands are willing to pay for visibility.
Always keep in mind your editorial line and objectivity if you do partnerships with brands. Your audience loves and follows you for that and if you choose to put forward a product that doesn't fit your target or that you don't really like, you risk losing valuable subscribers.
Also be transparent by clearly indicating that the product was offered to you or that it is a partnership, so as to meet legal requirements. For example, you can mention the collaboration in the video or write it in the description. Influence4You tells you all about partnering with brands on YouTube here.
You can manage all this yourself, via an agency or use a specialized platform like Influence4You (Influence4You's platform for connecting social network influencers and brands). This will allow you to have direct access to brands and ongoing campaigns, without wasting time on marketing and focusing solely on content creation.
Affiliate marketing as a tool to earn money on YouTube
If you're particularly interested in testing products in a particular sector, you can register as an affiliate with specialized platforms or directly with the brands or websites that interest you.
Unlike a cost-per-view payment, affiliate marketing is beneficial for brands that will pay commissions on sales or registrations in the case of a service. They are therefore more willing to set up an affiliate system since they will only spend if they sell. It's up to the YouTuber to put it all together by creating creative content, making people want to buy the product and providing purchase links.
This system is a great way to generate passive income since as long as your video is online and well referenced with the right keywords, corresponding to the product being tested on YouTube or Google, potential customers can easily find you, watch your video and buy the product.
You'll need to include the affiliate link in the video description and state that it is an affiliate to avoid false advertising, as part of the collaboration as an influencer.
Find out more
We have just discovered the main keys to earn money on YouTube with your channel, to find out more and learn about other opportunities for growth and earnings, check out our article on How to increase your earnings on YouTube?
As you can see, Influence4You can help you monetize your YouTube channel with many possible partnerships with brands. Don't hesitate to register on our influencer platform.