How to Boost Your E-commerce Sales With Influencers
Whether you've opened a brand new online store or already have an established website, acquiring new customers and driving e-commerce sales are essential for your turnover. Implementing an influencer marketing strategy can help you achieve your goals. Influence4You tells you how to go about it.
Find the right influencers for your product or service
Selecting influencers that will drive customers to your online store is an essential step in your influencer marketing campaign. There's no need to go for the first influencer that comes along, even if you've been following this person for a while and you like them. It's best to first gather data on influencers including their engagement rate, their niche, their specificity…
If you need a certain level of expertise for your product, you'll want to work with an influencer who is qualified in their field and able to communicate technical information. Finally, it's important that the influencer is active in your field. There's no point contacting and targeting a cooking influencer for a new online shoe store, for example.
We recommend you ensure the influencers you work with are genuine by checking their followers, their engagement rate and how often they post. The influencer's followers must match your target audience for optimal results.
The Influence4You platform now includes HypeAuditor, the world reference for detecting fake profiles and followers! It'll help you make the right call when selecting an influencer.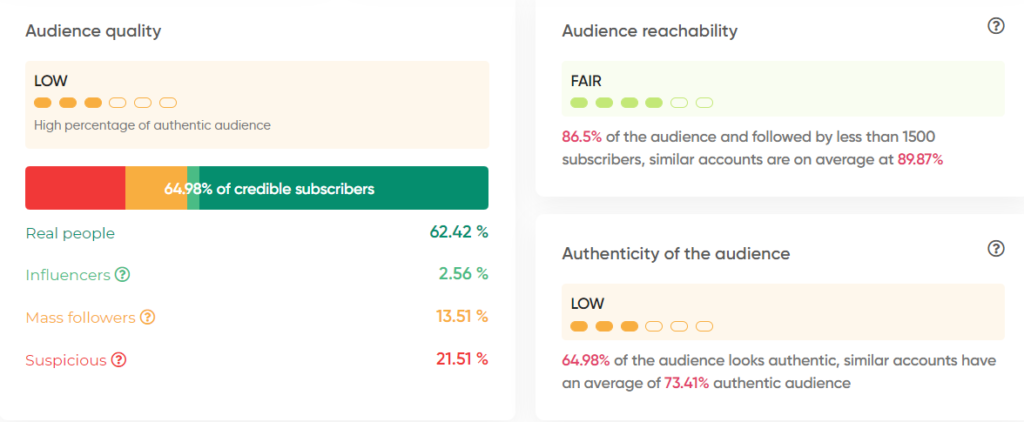 Influence4You's datasheet: Detecting fake profiles and fake followers
If you have values and principles that you particularly care about, such as offering vegan products for example, it would be a good idea to choose an influencer who shares the same ideals. Not only because they will be more likely to like your product and your project, but also because their community will be closer to yours.
Using the right tool will help you make the right decision. Influence4You's Influencer Datasheet is the most complete on the market, go check it out!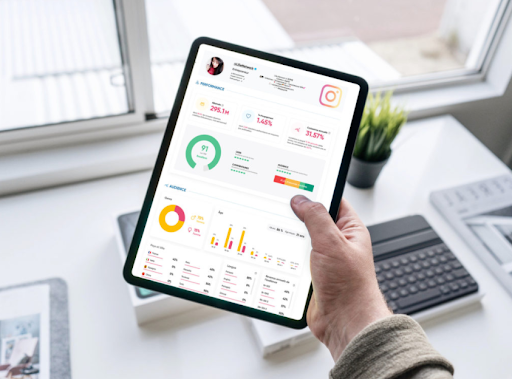 Don't overlook nano and micro-influencers
Lack a huge budget and can't afford an influencer with several hundred thousand followers? No problem. You can make use of nano and micro-influencers to reach a niche and engaged community at a lower cost.
What type of influencer marketing campaign should I set up?
It all depends on your budget.
You can choose to give away gifts to influencers. This option is ideal for not spending too much as you don't have to pay the influencers for their post but it doesn't guarantee a payoff. The influencer is free to choose if they want to share your product with their community or not.
You can also pay influencers to post about the product(s) you want to promote on your online store. In this case, prices may vary depending on the audience and the reach of the influencer. This can range from a few hundred dollars to several hundred thousand for a social media superstar.
In any case, in order for your campaign to work and more importantly, so you can monitor and track sales, we recommend you set up a promo code for each influencer.
Why use promo codes?
A promo code has several advantages.
Thanks to them, influencers are able to share a special limited offer with their followers and as people on social media usually love discounts, everyone wins!
Users appreciate being given discounts and offers, and if it is attractive it will give them a little push to order on your online store.
Last but not least: promo codes allow you to accurately measure your return on investment. You will know exactly how many orders have been placed following the influencer's post.
Take for example influencer ingemoerenhout who is gave out promo codes for a fashion retailer to her community of 97,000 followers:
View this post on Instagram
Liveshopping: the latest trend from China
A major trend has been emerging in Europe since the pandemic and lockdowns: liveshopping. It is essentially teleshopping but on social media.
Some brands have joined the trend successfully resulting in increased e-commerce sales. You can ask a member of your team, such as a personal shopper, to present your products live, but it's better to work with an influencer. He or she will create the event by teasing the liveshopping event to his or her community. Most of them will want to watch it so they can see their favorite influencer live. According to a recent study, conversion rates during lives can be low but if you use replay features so that users can watch the event later, you increase your chances of conversion and therefore sales. You can also set up a promo code for the event.
For more, feel free to download our free Live Shopping and Influencer Marketing Guide!
Learn more
To learn more on the topic, we recommend you read our tips for Running an Effective Influencer Marketing Campaign.
You can also download our E-commerce and Influencer Marketing Guide.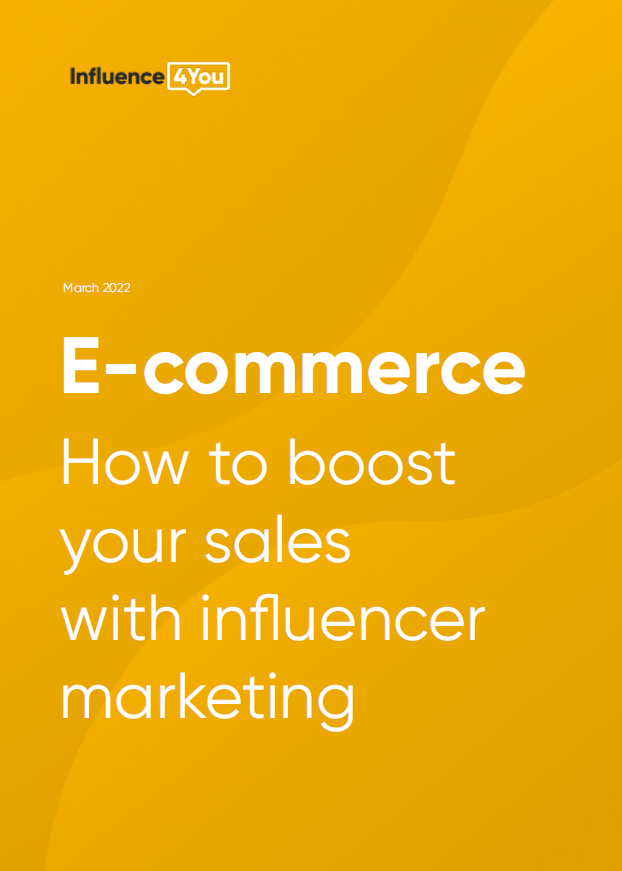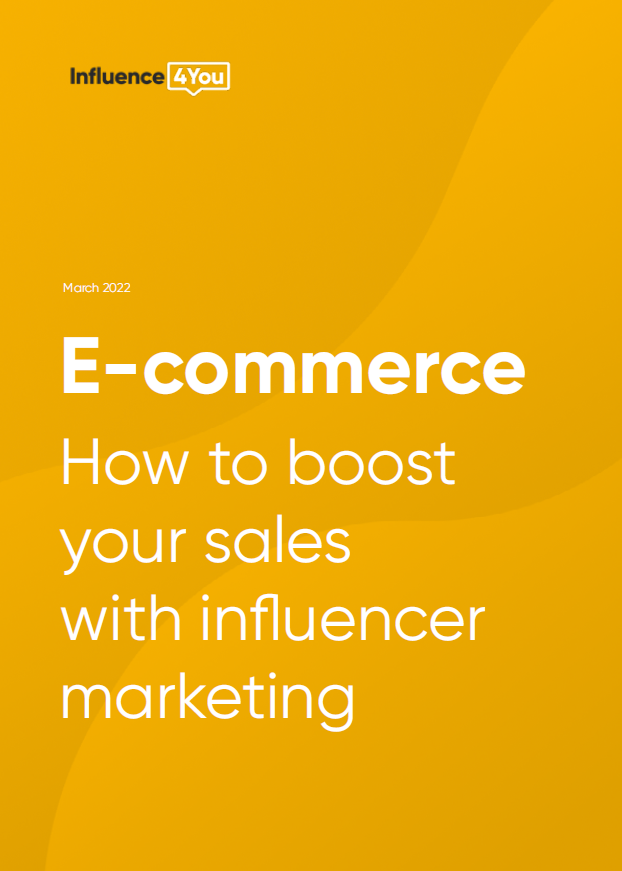 Sign up to the Influence4You platform to get in touch with influencers for your next campaign!