Everything You Need to Know on Influencer Product Placements!
Are you a brand and you want to promote your newest product? Straight away you consider product placement, probably the most effective communication action in a world where traditional advertising is significant falling behind!
Through social media and influencers, brands can target an active and connected customer base. Companies are increasingly taking advantage of influencer marketing's effectiveness which is based on a simple concept: the power of recommendation!
Product placements via influencers is much more elaborated, obvious and assumed than in movies, series and music videos and therefore allows much better performance for the brand.
Product placements on social media
Social media offer a wide range of communication possibilities. From Instagram to Snapchat to YouTube; there are many influencers able to effectively promote a product, and there are many ways to do it: videos, photos, stories… All of them differ from traditional ads by showcasing a product in a more natural way, and profiting from the Best Friend Effect for convincing the audience.
This is why influencers have the ability to guide the purchasing behavior of their followers. The question is how to easily reach influencers to make effective product placements (and optimize its management).
The Influence4You.com platform allows advertisers to easily select the best influencers thanks to its criteria analysis feature. It allows you to choose:
The age group of the influencer's community
The geographical area of influence
Their engagement
Their influence power
The average compliance to the brief during previous campaigns
Whether or not they bought fake followers
Etc.
Brands also choose their budget and prepare a brief that they submit to influencers to guide the campaign.
Here are some examples of product placements by influencers on different social media platforms:
Product placements on Instagram
With over 600 million active users, Instagram is a sharing social network known for its creative content and large community of influencers and is a popular communication channel for businesses. This social media platform has an increasing number of sponsored posts. According to InfluencerMarketingHub, influencer marketing is estimated to have a market size of $9.7 billion in 2020 and is, despite COVID-19, expected to reach $13.8 billion in 2021.
Influencers are often skilled at understanding how Instagram works: they post regularly, work hard on their posts, curate their 'feed' in a style that suits them. Users attach a sentimental value to personal content i.e. content specific to the influencer which explains the loyalty of the community.
Instagram's only disadvantage is that you can't add links to a post. Nevertheless, influencers have found a way around this by tagging their sponsors' Instagram accounts, thus helping the brands gain notoriety on the network.
In addition to photos or videos (limited to 60 seconds), Instagram Stories are a powerful tool for influencer marketing. Made of a succession of videos (5 seconds each), they allow the influencer to showcase in detail one or several products. An added benefit of stories is how influencers with over 10,000 followers can add links straight from your Stories. Their audience only has to 'swipe up' to be redirected to the site where you can find the product shown in the Story. Devilishly clever!
A sponsored post by an influencer with 100,000 followers on Instagram will cost you between $900 and $1800.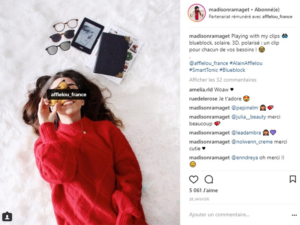 Product placements on Snapchat 
Popular with the under 25s demographic, which makes up three quarters of users, Snapchat is the fastest-growing social network. This growth is attractive to many companies and influencers who regularly run advertising campaigns on this network, via their Story. A very effective communication tool for reaching a young audience, Snapchat also stands out for the proximity it allows: in their stories, influencers interact with their community in a more intimate way.
The limited lifespan of publications may seem like a drawback at first, but it turns out that it creates a fear of missing out for users. This is the reason why they tend to visit this social media much more regularly than any other.
On average, the price for an advertising campaign on Snapchat for around 10,000 views costs between $300 and $800.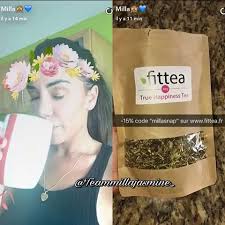 Product placements on YouTube
YouTube is the ultimate video platform, with a huge community of users and a large number of influencers. With around three-quarters of U.S. adults (73%) watching YouTube, it's easy to see why companies are using this platform to showcase their products.
YouTubers are known for having a particularly dedicated and lively community. This is attributable to the fact that users tend to develop a much stronger bond with someone they see and hear on videos for several minutes than with individuals they have only seen in pictures.
YouTubers can easily insert links in their content: they can usually be found in the video's 'Description' box.
On YouTube, influencers have almost infinite possibilities and can offer brands a quality campaign by creating well-crafted videos, videos shot in a special setting, as well as staged videos.
Product placement videos with a YouTuber garnering around 10,000 views costs between $500 and $1400 (depending on the length of the placement: whether it's a dedicated, very creative video or a 20-second shout-out, …).
Product placements on TikTok
TikTok is a recent and hyped social network and the most downloaded social app worldwide in April 2021. Collaborations between brands and influencers are exploding with ever more creativity. The format has to be very short (less than 60 seconds) which makes sponsoring even more impactful. The biggest disadvantage is that you cannot add links to websites. On average, the price for an advertising campaign with a TikToker with around 10,000 views costs between $300 and $800.
Product placements on Facebook
As the third most visited Website in the world, Facebook is a particularly effective and secure communication tool. Influencers who can generate thousands of reactions obviously use Facebook to leverage their influence. Bear in mind that, by influencers, we can also mean Facebook pages (which are more similar to a media than an influencer but on which the product placements are simple).
Many contents can be published by the influencer on this social network: videos of all kinds, photos, statuses… And each of them can contain links.
Regular posting helps keep the community engaged.
Facebook being a major social network known by everyone, influencers are able to see their community grow and build loyalty. Now, the latest algorithms make the effectiveness of this type of campaign much less interesting.
As an estimate, a company pays on average between $250 and $900 for a sponsored with an influencer with 100,000 fans.
Now that you know everything about influencers and product placements, contact us to start easily create your campaign.
The Influence4You team will assist you throughout your project and will send you a complete report once the campaign is over! You can also create a campaign on your own with our website: www.influence4you.com
You have reached the end of this article? We have a surprise for you!
Now you know everything about product placements, but did you know you can do much more with influencers? To guide you Influence4You has released the book: 'The Secrets of Influencer Marketing: 87 ideas for your influencer campaigns' A real practical guide to implementing influence strategies (long term, one shot…) that really work. For sale on Amazon for $40.50: https://www.amazon.com/secrets-influencer-marketing-ideas-campaigns/dp/2322223832/.
As a reader of this site, we offer it to you for free with the code 'CADO4YOU' by downloading it in PDF here.