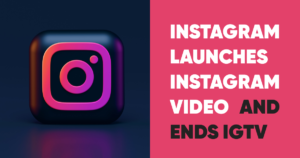 Instagram launches Instagram Video and ends IGTV
It's the end of IGTV. Instagram wants to highlight video content and is launching Instagram Video. Influence4You reveals all on this change.
Video content in a single tab
On Instagram, videos longer than one minute were until now available in the IGTV section with a different format from the main feed. A few days ago, Instagram has announced a big change regarding this as videos and IGTVs will now all come under the name Instagram Video.
Facilitate the creation of videos
Instagram wants to highlight the creativity of its community and thus allow them to create videos more easily.  New features are available: the ability to crop images, add filters and tag people and places on videos. Instagrammers will still be able to share their videos in stories and share them by direct message but they will be available and visible under a single interface afterwards, namely a Video tab. Previews in the feed will last 60 seconds, unless the video is eligible for advertising. In this case the preview will last 15 seconds.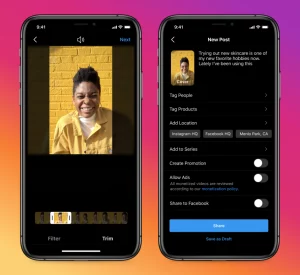 Instagram launches Instagram Video and ends IGTV
A new way to view videos on Instagram
The new Video tab will allow the audience to easily find their favorite content. Viewers will be able to watch videos, click on them to make them full screen, or scroll down the feed to discover other videos that might interest them.
Reach a new audience with Video Ads
With Instagram Video, IGTV ads will now be called Instagram In-Stream ads. Eligible creators will still be able to monetize their content and brands will be able to target their audience with long format videos. For companies that want to boost videos to reach more viewers, videos should not exceed 60 seconds.
For the analysis of the performance of these videos, Instagram announces that the information about them will be combined under a single metric for businesses and creators.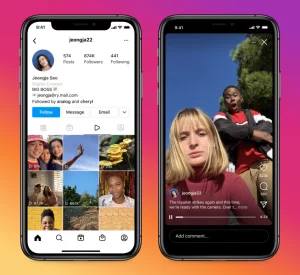 Instagram launches Instagram Video and ends IGTV
A desire to join the video era
This strategic decision appears to be Instagram's attempt to go beyond a photo application but to be a platform of video content, like YouTube or TikTok. The head of Instagram Adam Mosseri confirmed this on Twitter a few months ago in July when he said "Instagram is no longer just an app for sharing photos."
Changes are coming to video on Instagram

At Instagram we're always trying to build new features that help you get the most out of your experience. Right now we're focused on four key areas: Creators, Video, Shopping and Messaging. pic.twitter.com/ezFp4hfDpf

— Adam Mosseri (@mosseri) June 30, 2021
The Influence4You platform assists you throughout your Instagram campaigns by putting you in contact with many influencers likely to reach your target audience.
Influencers can also join the platform to monetize their content on Instagram.